How Can I Contact Starlink Customer Service? Mishaps can occur in one way or another, even though Starlink strives to ensure that its products are reliable.
From faulty routers and loose components to signal loss. These are common issues that arise while using Starlink satellites and routers.
However, a question may arise, "how can I contact Starlink service?"
Reaching their service is a straightforward process. In this article, we will look at how to contact Starlink's support agents to get the relevant assistance you need.
Table of Contents
How to Get Starlink Satellite Internet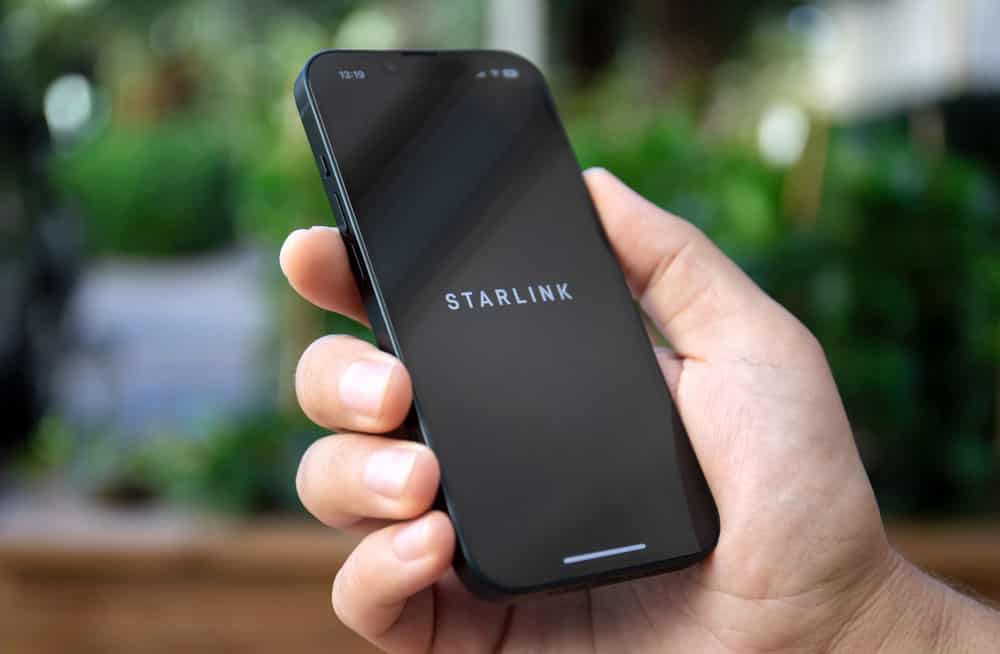 A man holding his iPhone 14 device with Starlink 
Spacelink offers its satellite internet service for residential and commercial clients. For home internet customers, the residential option is the go-to choice. Starlink business suits you if you want internet for commercial use. Here is how you can get Starlink support for residential and business use.
Residential users
If you want to use Starlink's home satellite service, confirm with their product map that your area is serviceable. To do this, log on to the Starlink website and search your location by typing it in the Service Address search bar.
The search results are Coming Soon, Available, or Waitlist statuses. Tap/Click the + button to see more details about the areas Starlink covers.
If Starlink is unavailable in your region, move your cursor over the area (blue) on the map to reveal information about its availability. FoGo to the Order Now section regions where the service is available to purchase the satellite hardware.
If your area has a Coming Soon status, click the Order Now button to make your directs you to make a reservation.
To reserve the Starlink satellite internet hardware, you will be paying a refundable $99 deposit. It includes a $50 handling and shipping fee. 
After making your order, Starlink will send a notification to your email when the hardware ships. The remaining amount is due when your order is delivered.
Business Users
To start using Starlink Business, check whether it is available when you visit their availability page. Type your address at the Service Address and tap Order Now to see if Starlink for your commercial use is possible.
If available, place your order for the Starlink hardware appropriately. You will receive a notification for the order status and the date it ships.
For areas without Starlink Business, you will also see Coming Soon or Waitlist like with Starlink Residential.  
How to Contact Starlink Customer Service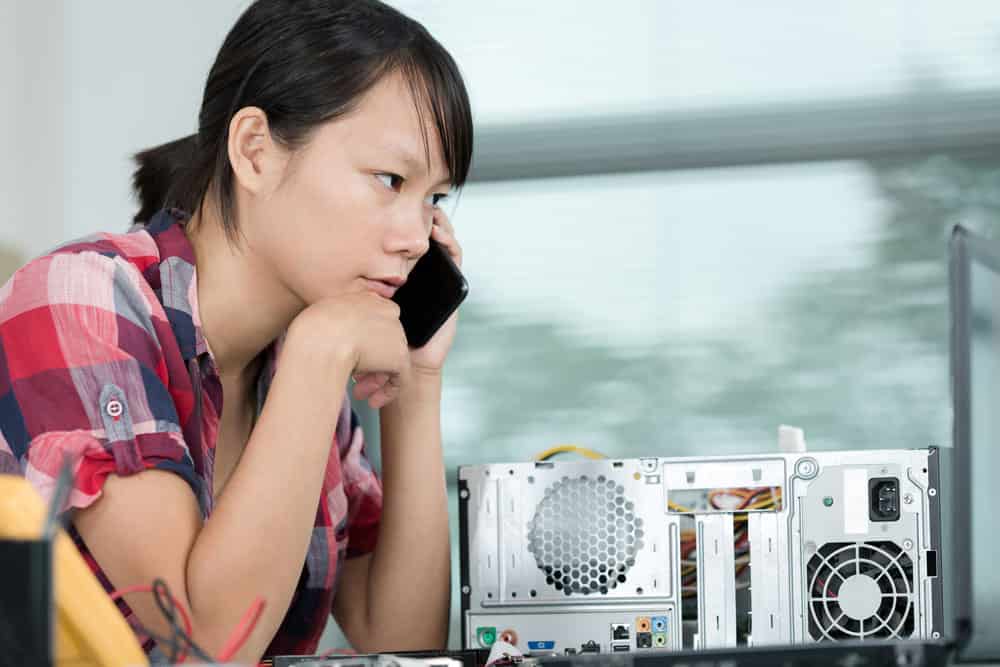 A young woman contacted a customer service center.
Before contacting Starlink support service, establish reasons you want help on the support page. You could want customer support for setting up, installation, billing, slow connections, and obstructions.
At times the support page may not bring the answers to your problem.
You can contact Starlink customer care using the ticket system at this stage. The following are the steps to contact Starlink customer service through tickets.
Visit the support page on the website or app.
Log on to the support page on Starlink device using a web browser on your handheld device or computer. 
Mobile phone users can use Starlink's mobile application, downloadable on Android or iOS devices, by tapping Support. 
Users must note having a Starlink account to create a ticket. Also, customers with hardware pre-orders cannot create support tickets.
Browse the topics for your issue.
Users can find various topics on the support page related to their issues. Users can also search for topics at the search bar on the support webpage. 
Click the thumbs-down icon.
Once you find the topic relating to your issue, click the thumbs-down icon below the support article. Upon clicking the thumbs-down icon, a prompt will ask whether you want to contact Support.
Fill in the contact form to create a ticket.
When you click the Contact Support icon, it directs you to fill in a form. In the form, fill it appropriately while explaining the issue in detail.
Confirm the details are correct and click the Submit Request button to complete the ticket creation procedure.
How to Check the Status of a Ticket
Once you submit your ticket, you can keep track of your ticket's status. To monitor the status of your ticket, follow these steps when using the app or website.
Enter your login details at Starlink's app or webpage to access your account.
After you are logged on, click or tap the Support tab to open its page contents.
A menu will appear. On the left side menu, click All Messages. Here, you will find all the tickets, including the current and closed ones.
Get in Touch With Starlink Through Social Media Apps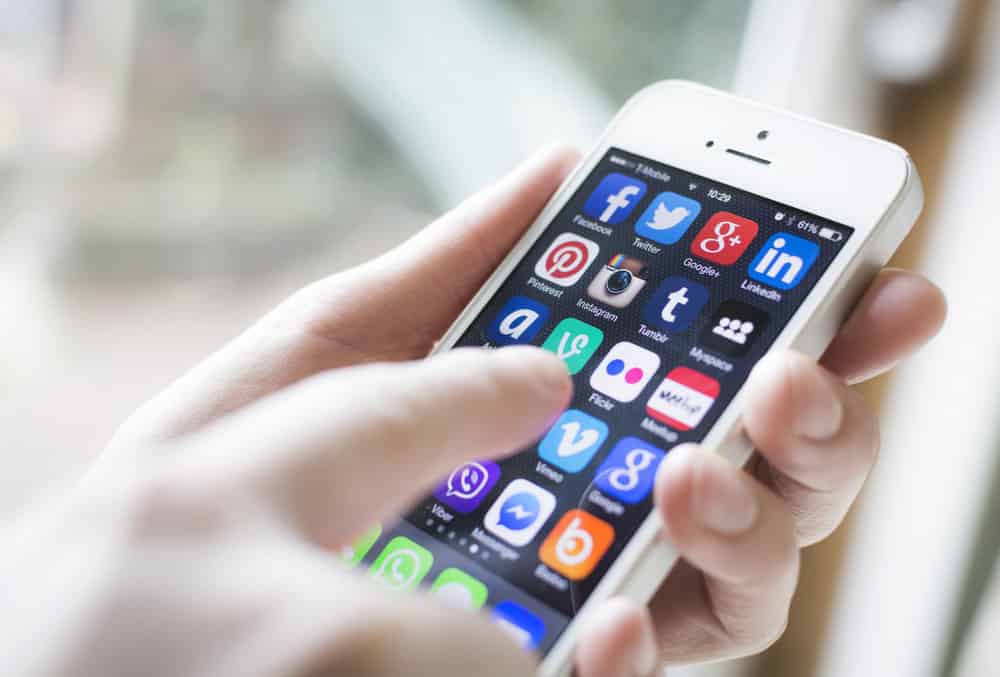 A mobile phone with social media applications
A challenge may arise when you want to contact Starlink customer service without becoming a subscriber. Non-consumers can only get information about Starlink through articles on the web and online community forums. 
Moreover, only customers can contact the support service using the ticket system.
The global supply chain issues and chip shortage also slow hardware production and deliveries.
Therefore, making customers with pre-orders have to wait even longer for arrivals.
Under these situations, how can you contact Starlink support? The good news is that Starlink's officials are active on various social media platforms.
They regularly host Q&A sessions to interact with public audiences while answering their queries.
Among the popular forums, you will find Starlink's officials is Reddit. You can find Starlink Subreddits where officials and technicians at Starlink answer customer questions.
You can also find Starlink on Twitter under SpaceX's main handle. They post news updates and accomplishments of Starlink on their page.
Elon Musk is also often seen answering direct questions about Starlink from customers on Twitter.
Another way to contact Starlink on social media is through Discord.
You can get answers about Starlink in real-time from their officials and engineers in the forums.
Using the email service is also a way to air your issues to Starlink. When having an issue with your Starlink internet service, email starlinkresolutions@spacex.com  while stating the problem thoroughly.
Remember to include "Consumer Complaint" in the subject line when writing the email.
Does Starlink Have a Phone Number?
No. Starlink does not have a phone number you can call with your cell phone. Information about when they will include a support line is also unavailable.
The Starlink ticket system is most useful for raising customer complaints. It is accessible using their official website or mobile application for Android or iOS devices.
If you are not a Starlink client, the option to get help from their officials is by using social media forums.
Use their Reddit, Discord, and Twitter pages to find relevant Starlink customer care support on your issue.
What Should I Do When I Get an Error When Submitting a Ticket?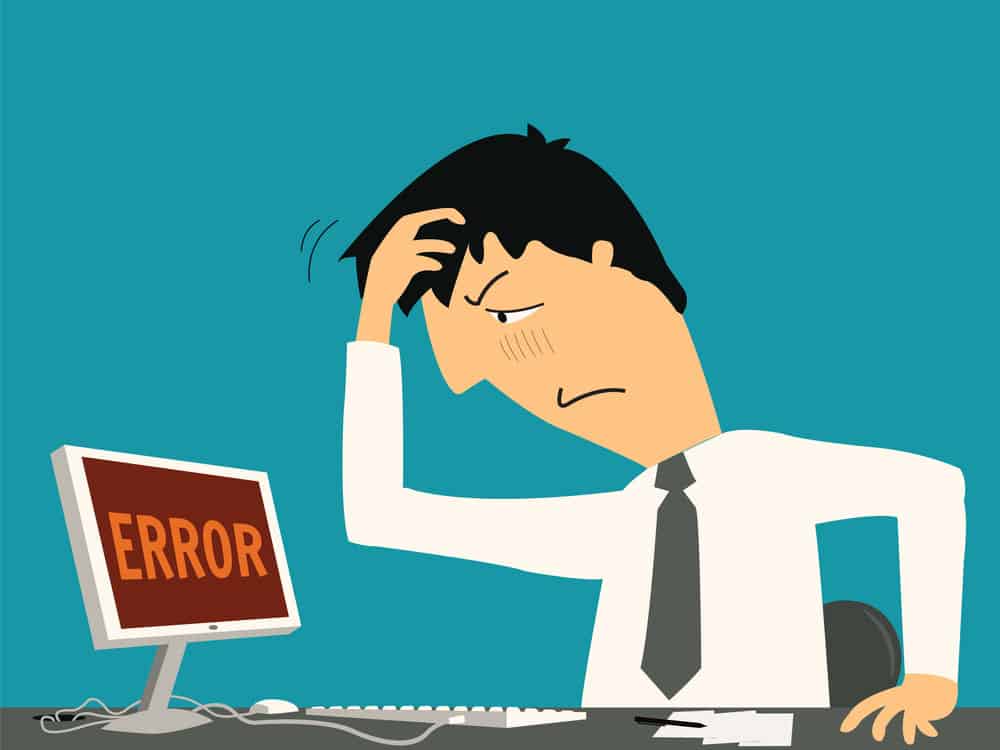 Frustration after an error message on a computer screen
If you get error messages on your screen after submitting a ticket, you may be a pre-order customer. Pre-order customers cannot create tickets until their WiFi router or satellite dish arrives.
The ticket system to contact Starlink is convenient if you use their product. Starlink Support handles problems associated with setups, installations, subscriptions, and obstructions.
Compose an email with the subject line "Consumer Complaints" to starlinksolutions@spacex.com. State your problem explicitly to get a solution.
Conclusion
Contacting Starlink customer support should be simple. This article gives the relevant ways to get in touch with Starlink's customer service.
Although Starlink customers get exclusive support service through ticket systems, other options suit interested customers. They include using social media apps like Discord, Reddit, Twitter, and email.