How Does Starlink Ethernet Adapter Work?
Starlink's motive for its satellite technology is to provide reliable and fast-speed internet to users, mainly in remote regions.
Although they have made a significant impact since the launch of their circular dish models in 2019, wired-network lovers are rather unimpressed by Starlink's new-generation routers. 
The all-new router design is phenomenal, but a missing ethernet port is the deal breaker for many buyers.
Starlink argues that it helps reduce production costs and that most devices connect wirelessly today. 
Starlink now provides a new accessory that provides the absent port for customers who would love a conventional ethernet connection – the Starlink Ethernet Adapter.
Since it is a new product from Elon Musk and the company, many questions may pop up.
How does the Starlink ethernet adapter work? How much is the Starlink ethernet adapter? 
This article delves deep into these and more burning questions, including how to install and where to buy the hardware.
Keep reading to find the correct answers to the queries about the Starlink ethernet adapter.
Table of Contents
What is Starlink Ethernet Adapter?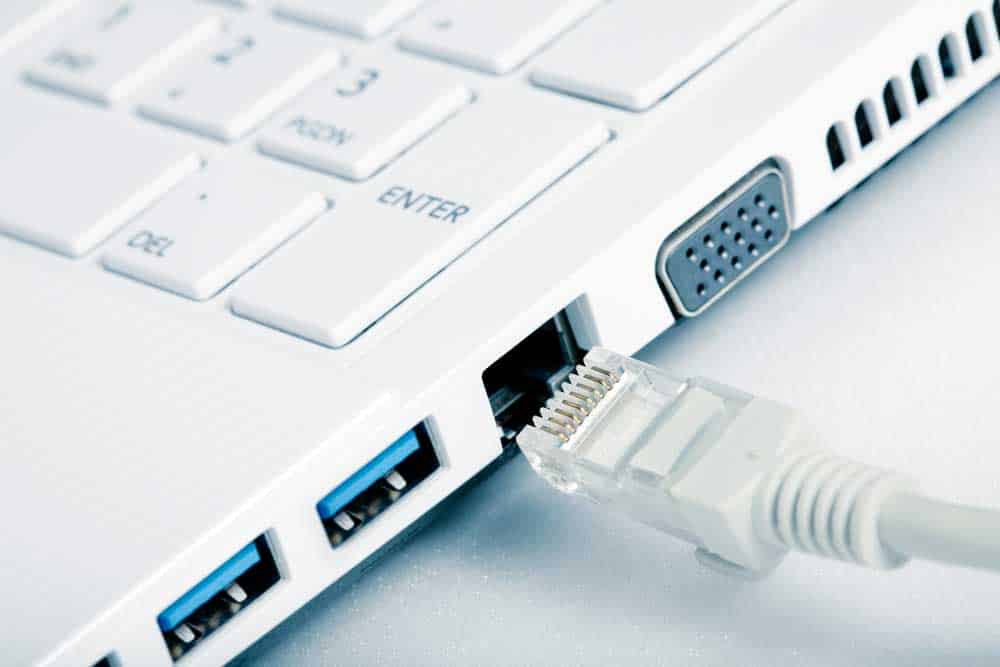 Connecting an ethernet cable to a laptop through a LAN port
Starlink Ethernet Adapter is an accessory that solves the problem of a missing ethernet port in your Starlink router so that you can make it more functional.
The wired external network adapter features a head and a cable with ports that allow interconnection you may need to other devices.
The head has a wedge shape and is mated to a cable that joins the antenna and the Starlink Wireless router.
The adapter does not require plugging into a power source hence installing it should not present any difficulties.  
How Does Starlink Ethernet Adapter Work?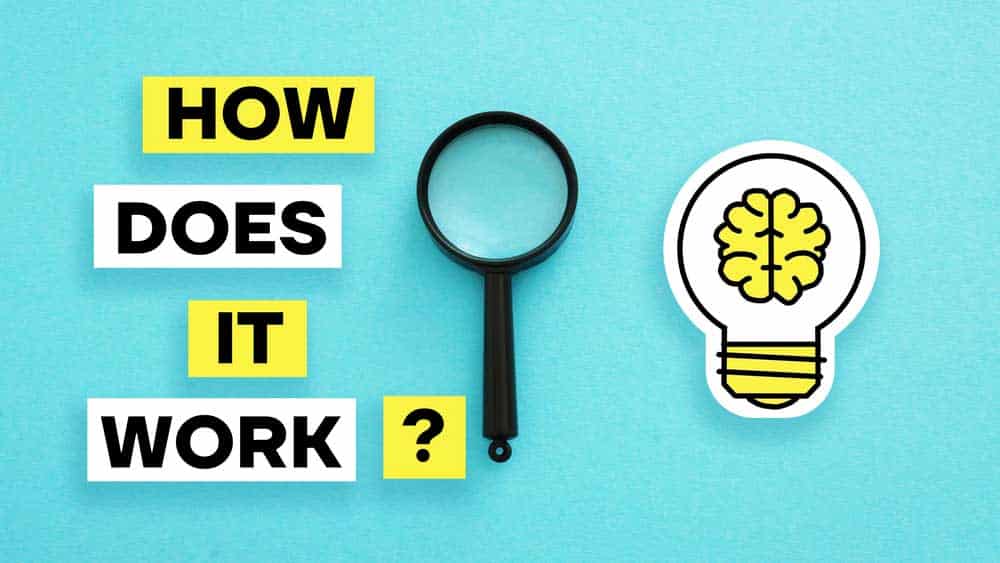 Some text, a magnifying glass, and a light bulb on a blue background
The purchasable hardware component should help extend the router's internet range by installing the Starlink Ethernet adapter and mating it to your antenna and router.
Therefore, users should expect the adapter to work similarly to an ordinary Wi-Fi extender with other routers.
Since the ethernet adapter has an ethernet port, it allows you more internet access at home.
There are tips on how to use the Starlink ethernet adapter.
One of the ways the adapter will come in handy is by creating mesh networks (a series of routers communicating with each other to provide internet availability). 
You can also use the Starlink router as a traditional router by connecting it to your laptop, smart TV, or gaming device using an ethernet cable. 
The Starlink app provides a Bypass Mode where you can deactivate the Wifi function and only use the ethernet.
Thus, allowing the Ethernet speeds to be faster than when WiFi is available.
How to Set Up and Install Starlink Ethernet Adapter
Ethernet cable mated to a router.
Setting up and installing the Starlink Ethernet Adapter is a straightforward process.
It is a DIY procedure; you do not need special qualifications or professional skills.
Whether you are a beginner or a pro in internet technology, here is how to set up a Starlink ethernet adapter.
Step 1: Start by unplugging your Starlink router from the power source.
As you handle the dish and router, you will want them off when reassembling their cables.
Step 2: Check the bottom of your router and locate two cables; a power inlet cable and an antenna cable.
Disconnect the antenna cable and leave the power cable connected to your Starlink router.
Step 3: Take the adapter that shares similar design elements with the dish cable and plug it into the female port where you unplugged the antenna cable.
Step 4: Plug the antenna cable into the Starlink Ethernet adapter's other side.
It completes the connection of your router to the antenna through the router.
Step 5: Plug your router back into the wall outlet or the power source you are using to turn on your Starlink router.
Allow the Starlink router some time to start up as it establishes a connection with Starlink satellites.
Keep track of router connectivity through the mobile app.
If the status on the app reads "Online," you are good to go.
Once you have configured everything back together, there are no additional setups.
The WiFi will function normally but with an additional port to connect your device through Ethernet.
Where to Buy Starlink Ethernet Adapter and How Much it Costs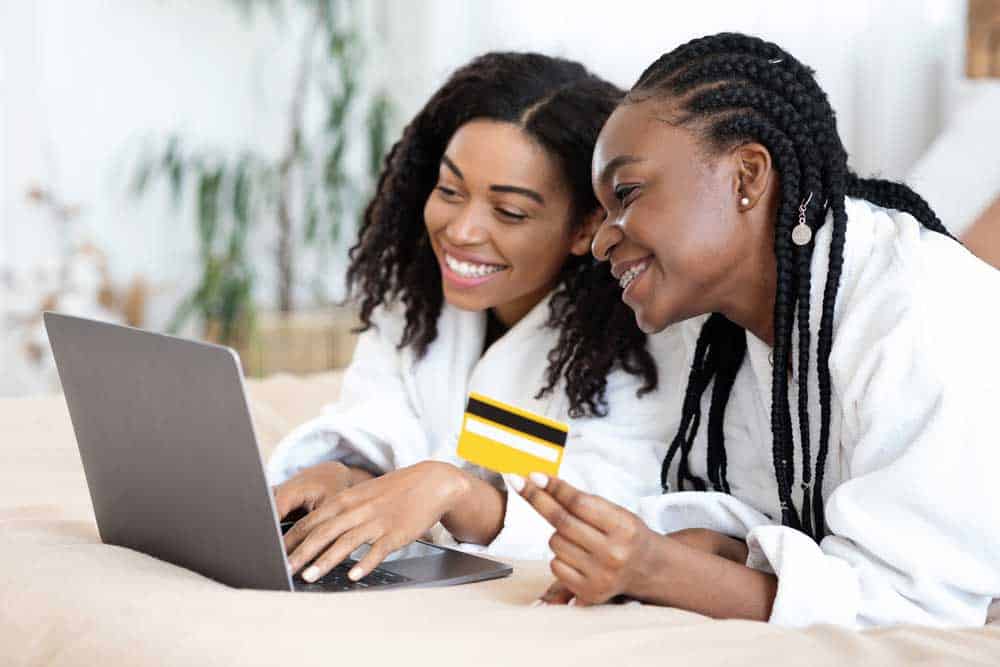 Two ladies are using a laptop to shop online.
For new buyers, figuring out how to order a Starlink ethernet adapter can be problematic.
The Starlink Ethernet Adapter is available for purchase by ordering from the official Starlink shop.
You can also purchase the adapter from physical retail shops and large online stores like Amazon, eBay, and Etsy.
It costs $25 when you order it from Starlink's official online store.
However, if you opt to buy it from other dealers that are not affiliated with Starlink, you may find the price to be higher.
Ordering the Starlink ethernet adapter from the official Starlink store allows you to enjoy a 30-day free trial.
If unsatisfied with the accessory, you can return the product for a full refund, including shipping costs.
It is not true when you pick third-party retailers to source your adapter.
The advantage of choosing third-party sellers over ordering from Starlink is that the product ships faster.
Buying from Starlink takes a long time because of the huge demand from consumers capitalizing on their affordability.
Which Starlink Dish/Antenna Is the Starlink Ethernet Adapter Compatible With?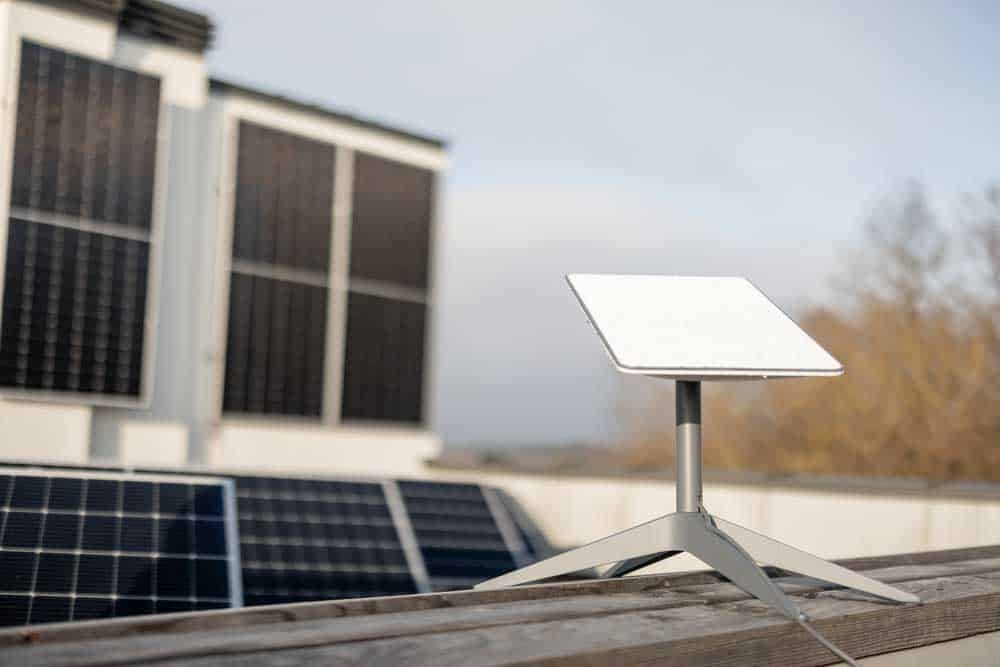 A Starlink rectangular dish next to a set of solar panels
Starlink dish versions compatible with the Starlink Ethernet Adapter are: 
The Standard Residential dish (second-generation rectangular dish)
RV dish (second gen rectangular dish) 
High-Performance dish (Business)
Flat High-Performance dish (Mobile)
If you have the round dish or the first-generation antennas, the adapter is unnecessary with your router.
The old routers came in-built with an ethernet port for all your wired network needs.
Conclusion
Starlink Ethernet Adapter is a great product from the SpaceX industry.
If you have the new Starlink router, there is a high chance that you will need an ethernet port.
The accessory is now available to provide the absent port to boost your Wi-Fi range and provide a wired network connectivity option.
This post helps you with everything you need to know about how Starlink ethernet adapter works.
Moreover, it provides installation instructions and how to order the device for first-time buyers.
Placing an order and installing and using the adapter should thus be easy.