How to Get Starlink Roaming? A few months ago, Starlink introduced Starlink for RVs to allow people to use their services away from home.
The company later improved this model and renamed it Starlink Roam.
While there are claims of cost and maneuverability, we are here to iron out the facts and everything else on how to get Starlink Roaming. 
Table of Contents
What is Global Roaming?
Global Roaming is a service that connects you to the internet when you're not close to your home service provider.
Though another company offers the roaming service, your initial provider will bill at a slightly higher rate.
Starlink has similar services with its new inter-state satellite links available worldwide. 
Restrictions
While global Roaming is convenient, it still has a few drawbacks, which we're yet to see how it plays out.
For instance, Starlink still has pending license applications in several countries (India, Cambodia, etc.).
Global Roam customers do not get the same priority as residence clients since whenever there is congestion, they suffer the most. 
Also, the company has a ridiculous monthly cost for those who want to access the internet at sea. The monthly cost is higher than the cost of the hardware.
Starlink has provided restrictions for people in other countries, limiting their subscriptions to two months.
Perhaps this is part of the negotiations with these countries to cushion native internet providers. 
Performance
The new roaming plan has few limitations and promising performance features. Global Roam customers can enjoy speeds of 6 to 50 Mbps download and upload speeds of 2 to 10 Mbps.
Global Roaming is still in its infant stages, which may cause a few service interruptions.
Starlink is confident the performance will be more remarkable as they install more laser links.  
Starlink Roam Cost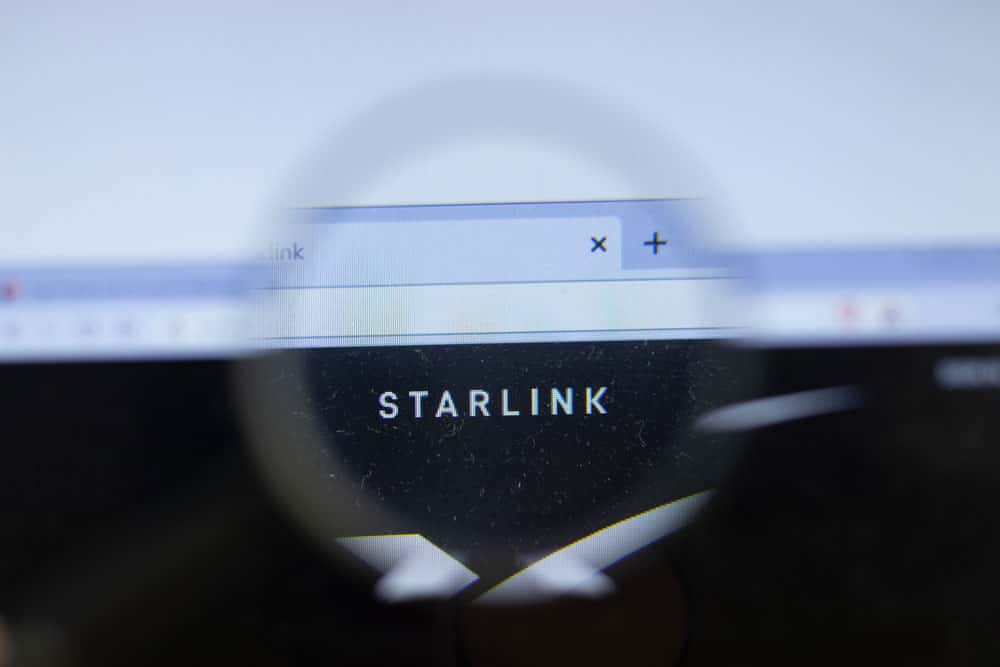 The Starlink Company website logo is close up. 
Starlink announced costs for the new Starlink Roam at $599 for the portable hardware or $2,500 for a motion-adaptable version.
That means the portable hardware is only available for those who want to access the internet on the move. 
To access Global Roam services, the space tech company charges $200 per month, and customers can pause billing at any time.
Customers at sea will pay at least a $5,000 Maritime plan to get full connectivity in the waters. 
Since it's a significant investment, Starlink offers a 30-day money-back guarantee on all hardware.
You can migrate to the new Global Roam using your previous Starlink hardware. It will be slightly cheaper.  
How Does Global Roam Work?
Starlink's Global roam works almost the same as normal global roam on internet providers. However, it uses inter-satellite links, or "space lasers," to connect your device from anywhere.
The dish is full of sensors and accelerometers constantly moving to find the best position for connectivity. 
We expect similar connectivity to the "home-version," though SpaceX warned of the possibility of a few poor connectivity issues.
All the same, Global Roam should provide high speeds on the move and in another country with minor issues.
The global roam is yet to roll out in all countries, so you might want to check eligibility before trying out this kit. 
Regional Roaming Vs. Global Roaming
The two main terms in the roaming plan are Regional Roaming and Global Roaming. But what do they mean for consumers?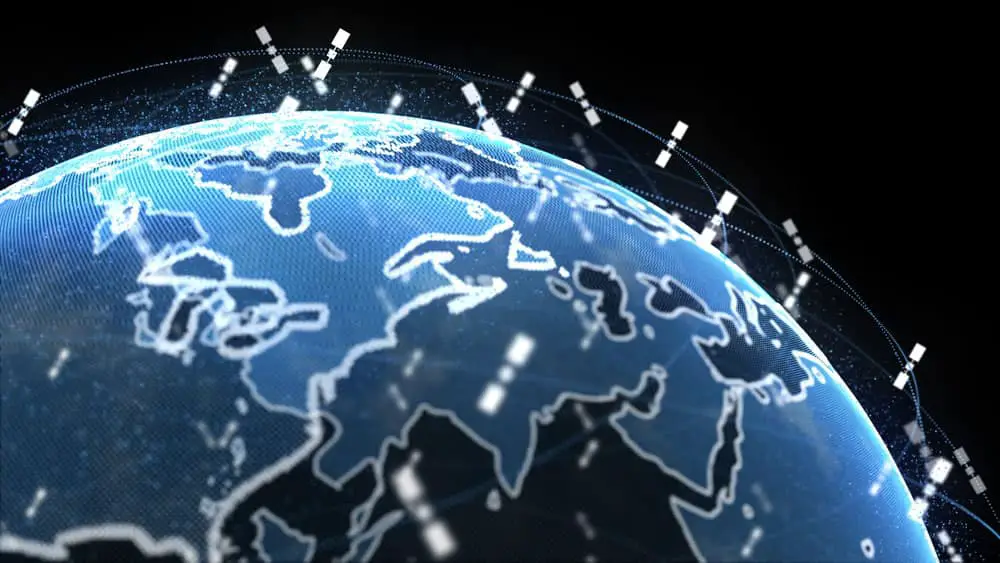 Wireless internet data wifi connectivity by a global system of telecommunication satellites 
Regional Roaming is available in one continent, and internet access is only accessible within those boundaries.
Starlink's Regional Plan exclusively requires you to use the internet in the same continent as the shipping address.
So, if you purchase the kit from Plano, TX, the Regional Plan allows you to use it across the US. 
Global Roaming has no restrictions and is available in almost all foreign countries. You'll pay more for the Global plan though equipment costs will be the same.
The Regional Plan is currently $150 per month, and the Global Plan is slightly higher at $200 per month.  
Starlink is yet to announce in-motion hardware for Global Roaming users.
This high-performance device is only available for Regional Roam.
Regional Plan will have better connectivity in most situations due to stable ground satellites, especially in the US. 
How To Get Starlink Roam
Ordering a Starlink product using a smartphone 
It is easy to order the Starlink Roam hardware available on the official website. Head to the Starlink Roam Page and enter your shipping address or Plus code.
Click "Order Now," and a page requesting further subscription details will appear. 
For the hardware, choose whether you need a portable or mobile version. Then select Global or Regional Roam before finishing your order.
Starlink will bill approximately two weeks after your order ships and will give up to 30 days for returns. 
Conclusion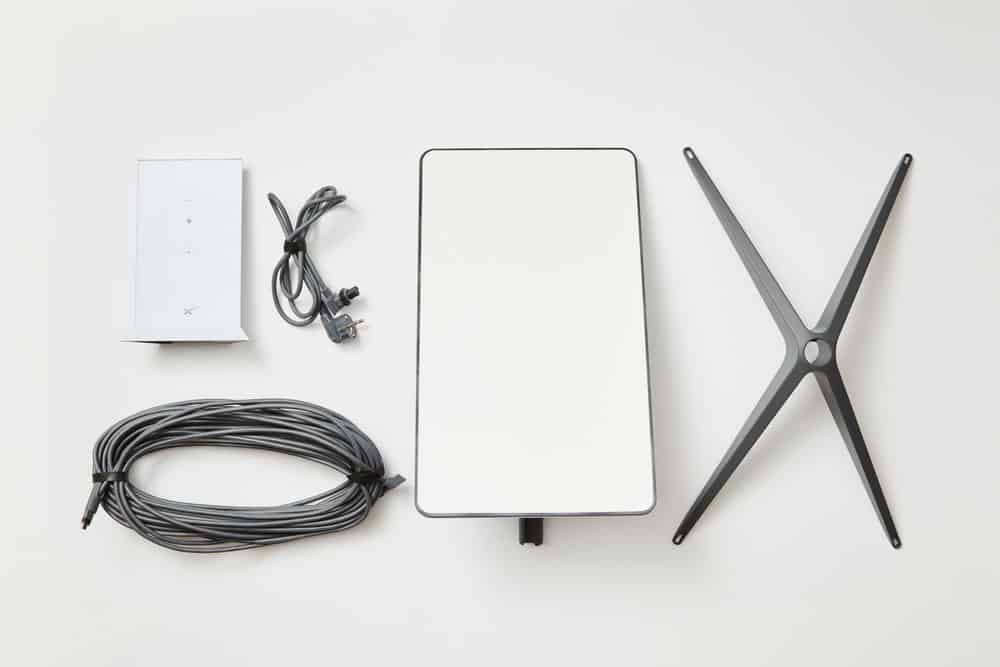 Basic Starlink kit, antenna, wifi router, base, and cables
The transition to Starlink Global and Regional Roam was deemed an unknown menace for newbies.
But after crafting this guide, I feel more confident that the company had a solid strategy for enabling roaming on Starlink.
The regional plan is not far from their previous Starlink RV, providing more opportunities to explore and stay connected. 
Starlink Roam has enormous potential for organizations and travelers as it unlocks new possibilities.
If you have any comments on how Starlink Roam will shape our future, please drop a line in the comments section.