How to use your router with Starlink? A router is among the items you will find in your Starlink package.
But you do not necessarily have to use this specific one, especially if you are looking for better features than it offers. 
Consider an aftermarket router with improved functionality than the Starlink one. 
If you'd like to know how to use your router with Starlink, we're here to help you go through it bit by bit.
So read with us for more on this topic. 
Table of Contents
Advantages of Upgrading to a Better Router
Ethernet Cables on a Router. 
For simple internet browsing applications, the Starlink router will be just fine.
However, if you're working from home or using the satellite internet for gaming applications, an upgrade is imperative to improve the user experience.  
Hence, we bring you the top benefits of investing in another router below. 
Improved Performance
A wireless router. 
Most standard Starlink routers do not have modern features such as the wifi 6' technology. Hence, investing in a better router makes sense if you want such an improved feature. 
Further, many modern routers feature additional properties such as gigabit ethernet ports.
Such features are imperative in enabling faster internet speed and better dependability. 
Also, a contemporary aftermarket router will go a long way in expanding the reach range of your Starlink internet.
Starlink will effectively cover a distance of less than 1000 ft, but you can have a longer reach with advanced modern routers. 
Enhanced Mesh Speeds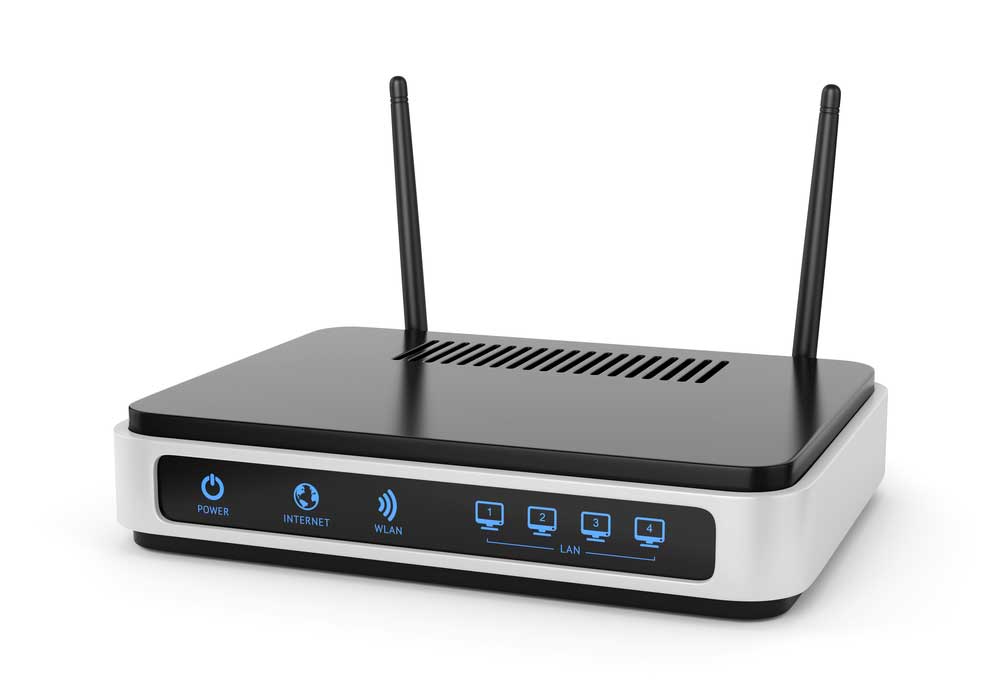 A wifi router. 
You can use Starlink's dual-band mesh nodes to boost the internet's reach and range.
However, if you're looking for a mesh node with the latest tri-band technology, investing in a new, improved router is inevitable. 
The advantage of this investment is that you're assured of extensive network coverage and better mesh speeds than while on a Starlink router.
Newer Security Features
A businessman is plugging an ethernet cable onto a router. 
The evolving nature of technology means that the latest routers have more security features than Starlink. 
For instance, with many modern routers, you can access features such as port forwarding, VPN use, and others that are unavailable when using Starlink. 
Inexhaustible Networking Capacity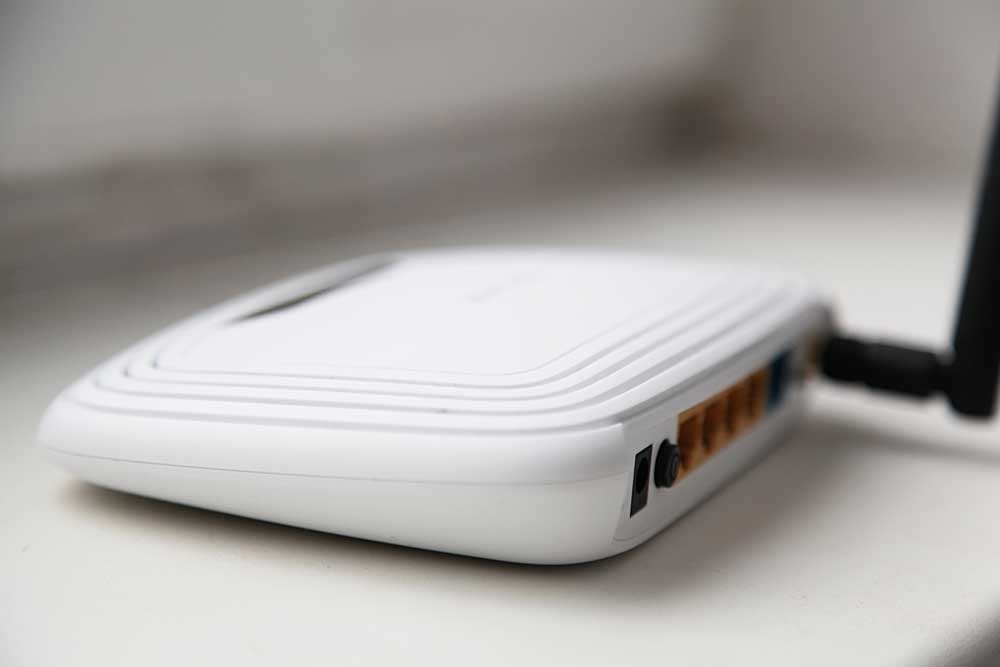 A white router. 
Starlink routers will only operate per the manufacturer's settings meaning there's little you can do to realize other networking features. 
However, with a modern router, you have an exhaustible range of networking options. It allows you more flexibility when using the device. 
Other advanced features you can access with an aftermarket router over the conventional Starlink router include the following: 
Modern routers allow you to host guest networks.
They also bring elements such as network priority and beam forwarding.
Advanced routers enable network use monitoring and provide additional connection information. 
How To Use Your Router With Starlink?
A wireless router. 
When incorporating a new router onto the Starlink, one of the main issues is how to supply power to the aftermarket router.
Primarily, this is because a Starlink router shares a power supply with the Satellite dish. 
Therefore, finding a way to power your new router can be a problem for starters.
But overcoming that issue is a breeze, as you'll find out from the steps below. 
Buy a Starlink Ethernet Adapter
A Man is holding a powerline Ethernet adapter.
Starlink has no ethernet port, but it can overcome this challenge.
When you want to use a secondary device on Starlink, you'll have to purchase an ethernet adapter from their store. 
Connect the Aftermarket Router to Starlink Router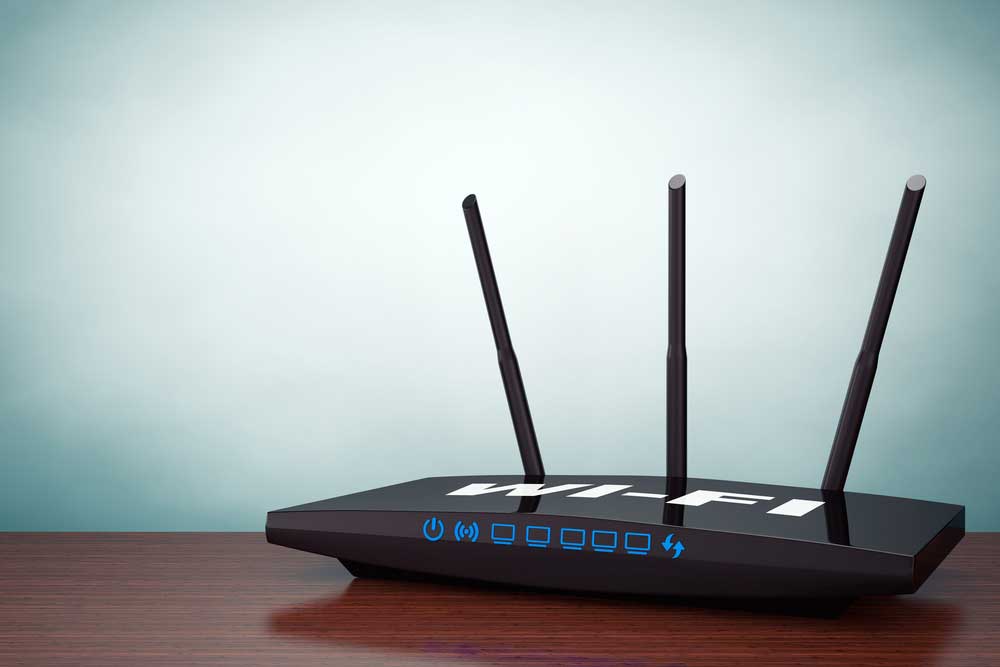 An old-style router. 
Here's where you need to use the ethernet adapter.
Plug an ethernet cable into your advanced router's WAN port and connect the other end to Starlink's ethernet adapter.
Now your new router is on the same internet as Starlink's router. 
Activate Bypass Mode on Starlink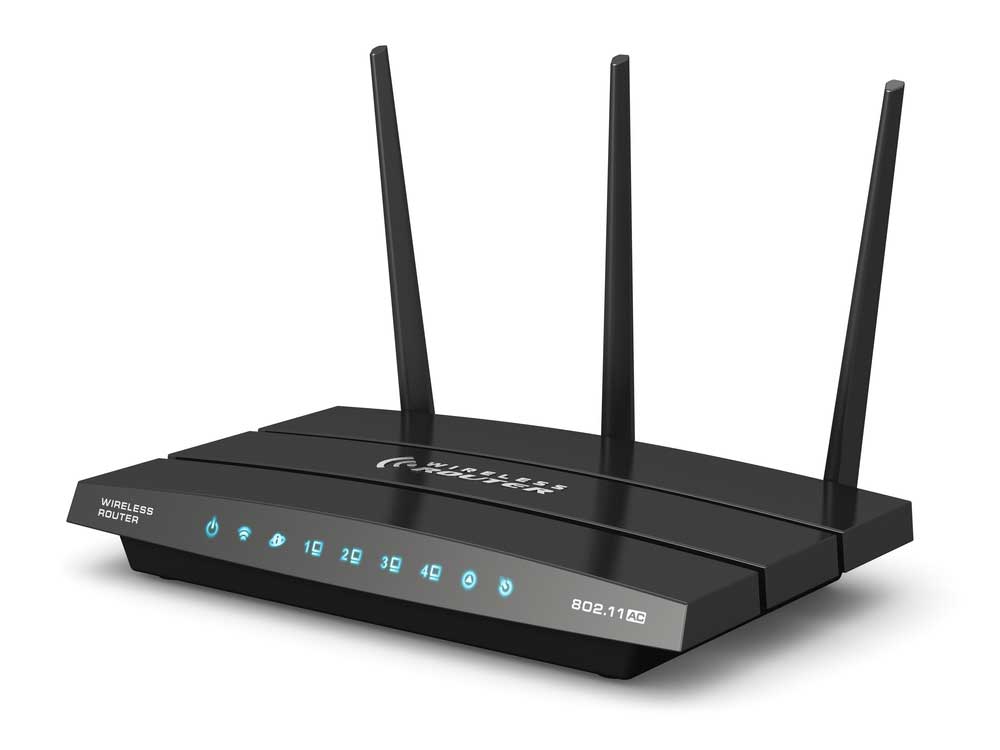 An isolated wireless internet router. 
The bypass mode allows your new router to take over as the new functional router from which you can connect your devices to the internet.
Also, activating this mode is simple, as you only need to select the option from Starlink's app settings. 
This shift will significantly improve your Starlink user experience as it offers additional features you could formerly access.
But it doesn't eliminate the reliance on the Starlink portal. 
For instance, if you want to preheat your Starlink Dish to melt ice, you must use the app.
Moreover, this remains the avenue to activate advanced options such as stowing your Starlink Dish. 
Using your Router with Starlink FAQs
Ethernet Cables on a Router.
Can you use a mesh router with Starlink?
Yes, it is possible to use a mesh router with your Starlink. But you must invest in Starlink's mesh nodes to activate this functionality. 
Does the Starlink router have ethernet ports?
No. Most Starlink routers lack ethernet ports. Primarily, this issue is specific to Starlink's second-generation routers.
Hence, it would be best to have an ethernet adapter to connect to other devices via an ethernet.   
Again, like the mesh nodes, you can buy a Starlink ethernet adapter from the company's online store. 
Does Starlink Allow Multiple Routers
You can connect numerous routers to your Starlink router. Increasing coverage in an area with multiple users, such as in an office setting, is necessary. 
Which is the best wifi router for Starlink?
We recommend the ASUS ROG Rapture wifi 6 Gaming Router for use with your Starlink router, especially if you're a gaming fan.
It comes with a range of superior features over other routers, such as the following: 
The router can easily create highly effective mesh networks. Its performance is also on another level. 
It runs on the ASUS management software. Thus it comes with advanced security and networking features. 
The router is by ASUS, a company that is a market leader in manufacturing high-quality gaming devices. Hence, it's highly suited to gaming applications. 
Conclusion
You can never go wrong with this guide on connecting your Starlink router to a secondary one. It's all simple- in summary, you need to buy a Starlink ethernet adapter, connect the secondary router, then finally set Starlink to bypass mode.