About Starlink Dish Cable, Starlink continues to deploy state-of-the-art technology and equipment to bring high-speed internet to the remotest underserved areas. 
Some of this technology includes launching satellites in Low Earth Orbit, using phased array antennas, and automatically tilting dishes. 
But for this setup to work, it requires a special cable that connects the dish to the router: the Starlink dish cable. 
This article discusses the necessary information about Starlink cable, exploring its characteristics and how to buy it.
Table of Contents
Physical Characteristics of Starlink Cable
The Starlink cable is an STP CAT5e type connecting the router to the dish. It features eight wires twisted into four pairs, then shielded and fitted with Starlink proprietary connectors at both ends. Additionally, this cable is a Power over Ethernet (PoE) version, meaning the data and the power travel through the same cable. With that said, let's discuss the unique physical characteristics of this cable.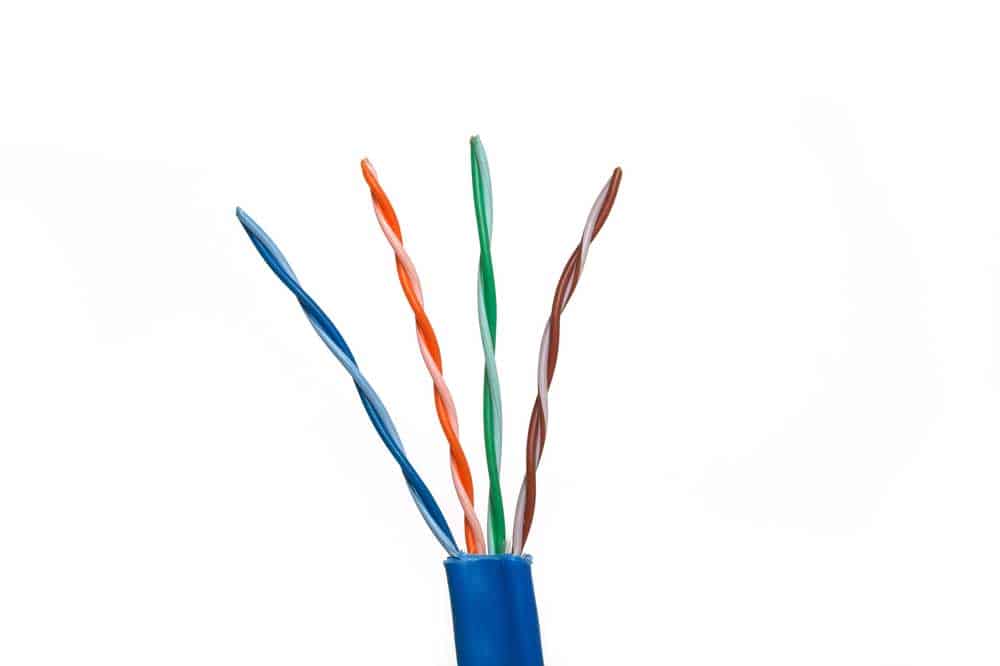 Inside CAT5e cable
Physical characteristics
As you may already know, the Starlink cable is sleek-designed and ribbon-shaped.
 Its thickness is about 5 mm, while its width is approximately 8 cm for a neat installation and optimum connectivity. 
The cable construction features low-loss, superior-quality copper-clad steel (CCS) conductors with a special polymer coating for enhanced corrosion resistivity. 
Additionally, it's fitted with ultra-violet rays-resistant materials to shield it from detrimental sun rays. 
Combining these measures gives this cable resistance to wind, high temperatures, and rain, thus giving it excellent durability. 
Generally, the cable has a maximum length of 150 feet, ample for various business and residential settings. 
On the downside, it works with only Starlink dishes and is incompatible with other internet providers' equipment.
Specifications
Among the Starlink cable's unique features, it's the data-carrying capacity that differentiates it from other types of cables. 
The cable can carry up to 1Gbps of data thanks to its low-loss conductor technology, which reduces signal loss and interference. 
This speed is higher than traditional satellite cables, which explains how Starlink offers speeds of more than 300 Mbps. 
Additionally, the cable is PoE type which helps power and transmit data simultaneously without using different cables. 
Size
Starlink cable appears in different sizes depending on your purchased plan and preference.
 For example, Starlink RV and residential comes with a 50 feet cable while the business includes an 82 feet cable. 
Flat high-performance and maritime dishes include a 26.2 feet cable, while the circular dish features a 100 feet cable.
 If you need to extend your cable, you can order the maximum length of 150 feet from the Starlink shop. Note that it's officially impossible to combine two Starlink cables into one. 
However, there exist several unofficial methods that you can use to extend your Starlink cable.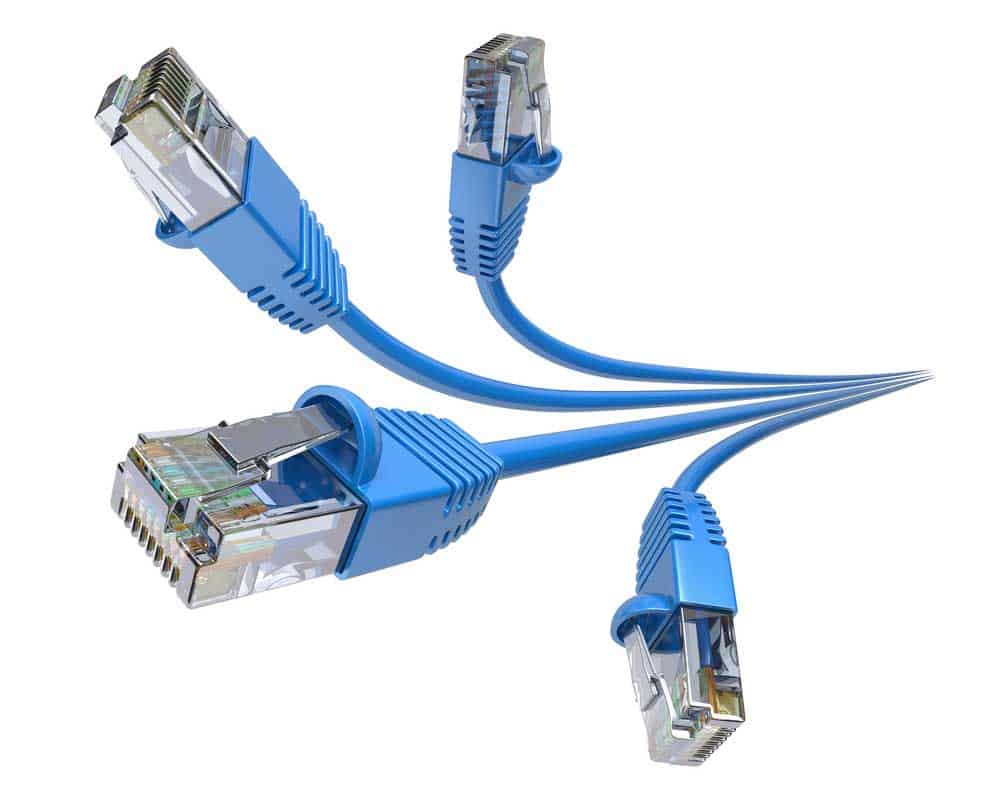 Network cables
Components
The Starlink cable has several high-quality components to enhance performance, minimize data loss, and ensure durability. These include:
Conductors: These are the inner wires responsible for transmitting data and power. They are made of copper-clad steel, which is a low-loss material. This low-loss technique ensures minimal signal loss to enjoy your streaming.
Polymer material coating: This is the material that coats the conductors. It protects the wires from environmental factors to ensure you can use your cable for years.
Shielding: In the environment, there exist other waves, such as electromagnetic waves, that can interfere with your internet signal. For this reason, Starlink shields its conductors with a carefully crafted metallic foil and conductive layer combination. This shielding ensures no external signal interference, which is vital for functioning in areas with high electromagnetic waves.
Connectors: Connectors are components fitted at both ends of the cable. They facilitate the connection between the router and the dish for signal transmission. These components are made of special and quality material to facilitate a reliable, secure connection. Note that these connectors are only compatible with Starlink equipment.
Optical fiber: This latest technology ensures enhanced cable data transmission. It features transmitting data through light impulses via plastic or glass materials. Starlink uses this technology in their cable to minimize data loss and enhance performance, especially in long-distance transmission.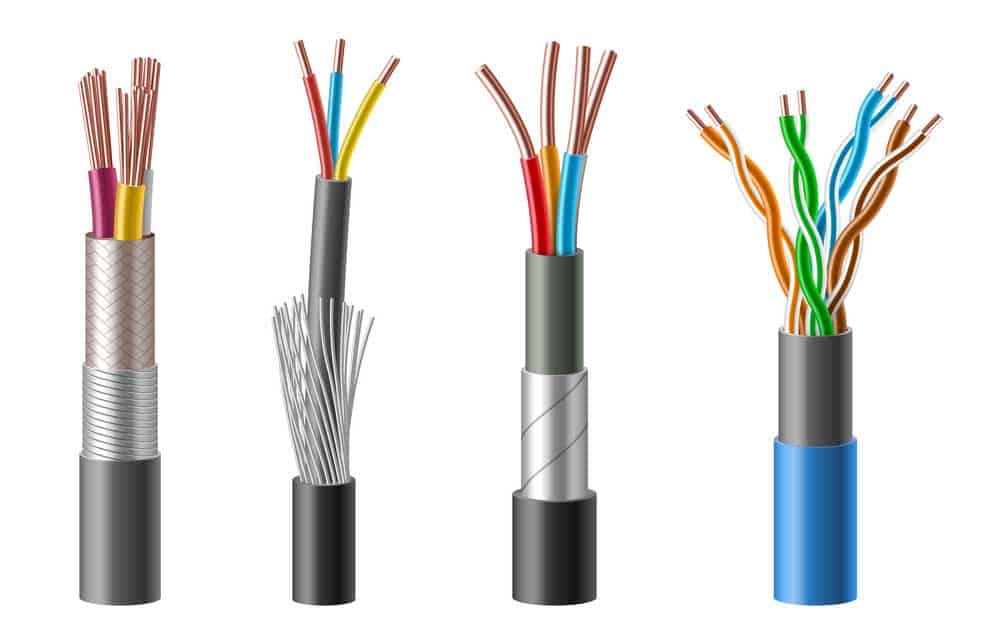 Network cable components 
What is the Difference Between Starlink Dish Cable and Other Types of Cables
Starlink dish cable is an extraordinary item regarding data transmission speed, ease of installation, and durability. 
Choose it for these factors that distinguish it from conventional cables.
Design
Starlink cable features a flat shape that adds to its concealability and installation ease, unlike ordinary round data cables.
 It is also flexible and easy to mount, thanks to its 5 mm thickness and 8 cm width. 
Moreover, the cables feature a coating that ensures efficiency and longevity.
Data Transmission Capabilities
The cable's data transmission rate is unrivaled thanks to fiber optics and copper-clad steel technologies. 
With this technology, you get data transmission speeds of up to 1Gbps faster than DSL and ordinary data cables.
 Additionally, unlike other cables, it has enhanced shielding that ensures no data loss, even in electromagnetic fields. 
Durability
Apart from its durable corrosion-resistant copper wires, the cable also features a polymer coating. This coating ensures your cable isn't destroyed even with heavy rain, wind, or scorching sun.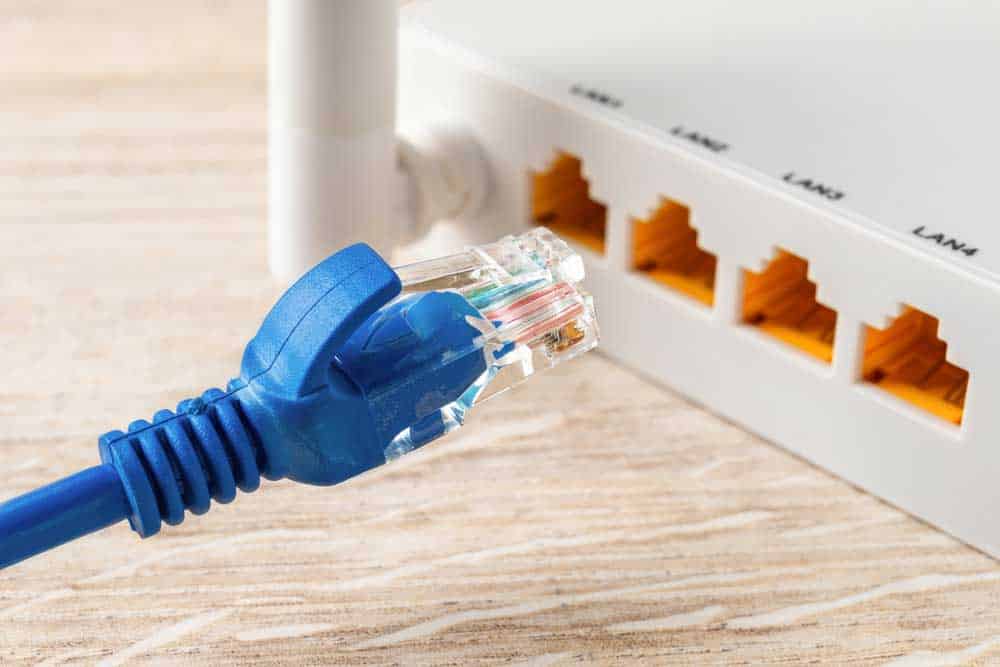 Dsl network cable
How to Buy the Starlink Dish Cable
Since you cannot enjoy your Starlink internet without the cable, it goes without saying the cable is an important component. In this section, I will teach you how to buy the cable separately when yours gets damaged. 
Check if Starlink is available in your area.
While Starlink is in several countries, it is yet to venture into all regions.
 Also, note that the company cannot sell you any of its items if you are not in the region with its services. 
That said, ensure you check its availability in your area before buying. 
You can easily do this by entering your address on their website. 
You cannot order anything anonymously or if you are not a customer. However, signing up is easy, which you can do by visiting their website and filling up your details.
Buying the Starlink kit
After signing up, you can order the Starlink kit from their website. Choose the kit you want, whether RV, Residential, or Business, and pay the required fee. 
You will be pleased to know that the cable, tripod, dish, and router are part of the kit.
Await delivery
Once you complete your order, it's time to wait patiently for its delivery. 
The best thing is that the company updates you on the status of your order from shipment to delivery. 
Try not to panic; delivery time may take longer, depending on where you stay.
After receiving your kit, it's time to install it following the instructions.
How to Order the Starlink Cable Only
While the Starlink cables are meant to last you for a long time, pets can sometimes damage them. That is why I want to show you a simple ordering process to use when that happens. 
Since you are a customer, first login into the Starlink account you created
Go to the cables section and select the type of cable that you want.
You should choose 150 feet for seamless installation.
Add the cable and any other item you want to your online cart, then check out.
In this section, enter your Credit card number and confirm the purchase.
Not its time to wait patiently for the delivery of the items you ordered, including your cable
Conclusion
Starlink dish cable is an important component of Starlink's internet connection. The cable provides fast speed and is reliable, durable, and easy to install. 
Ensure you buy the correct cable to ensure compatibility with your devices. 
Additionally, ensure you order your cable from the Starlink website since other brands may not be compatible with Starlink gadgets.