The Starlink residential vs. business debate rages on, and rightly so, considering that each package has its respective share of benefits.
Also, Starlink remains arguably the most committed ISPs to providing internet coverage to all places in the world.
Which is the best package for you?
A quick answer to this is that it depends on your internet use.
Let us compare and contrast the two packages to help you choose the best for your case. 
Table of Contents
What is Starlink Business?
It's a Starlink internet package reserved for those in commercial establishments.
Starlink understands that business establishments require stable and fast internet with a relatively wide bandwidth to cover the numerous users' needs. 
Hence they rolled out the Starlink business, which is specifically better regarding speed than the Starlink residential package.
So what should you expect when you subscribe to Starlink business? 
| | |
| --- | --- |
| Internet Feature | Starlink Business Property  |
| Download Speed  | 150 to 500 Mbps |
| Upload Speed  | 20-40 Mbps |
Other remarkable features of the Starlink business package are as follows: 
It provides bandwidth for use during peak internet hours. Thus, it ensures the business doesn't experience downtimes when numerous people access the internet. 
Secondly, it has a dedicated support than Starlink Residential. It also offers more features, and its performance is also top-notch. 
Starlink vs. Starlink Business: Pros & Cons
Both Starlink Business and Residential provide fast internet. 
Check out the table below for detailed pros and cons of the Starlink Business package. 
| | |
| --- | --- |
| Starlink Business Pros | Starlink Business Cons |
| It delivers fast internet speeds with a download and uploads speed range of 150 to  500 Mbps and 20 to 40 Mbps, respectively.  | Its monthly subscription is quite high, given that you must pay $500 monthly.  |
| Its antenna has a better signal reception thanks to its size and design.  | Also, it has a relatively high equipment cost of $2500, making installation of the internet quite expensive. |
| Thirdly, Starlink business has a relatively better resilience to inclement weather than the Residential package.  | Starlink reserves the service only for business users. It means you cannot subscribe to it unless you own a business.  |
| Starlink Business also guarantees you VPN connectivity and customers on the package are assured of round-the-clock support.  | |
There's more to this Starlink residential vs. business debate; we'll keep exploring the differences below. 
Starlink vs. Starlink Business: Comparison
How does Starlink Residential differ from its Business counterpart? 
Design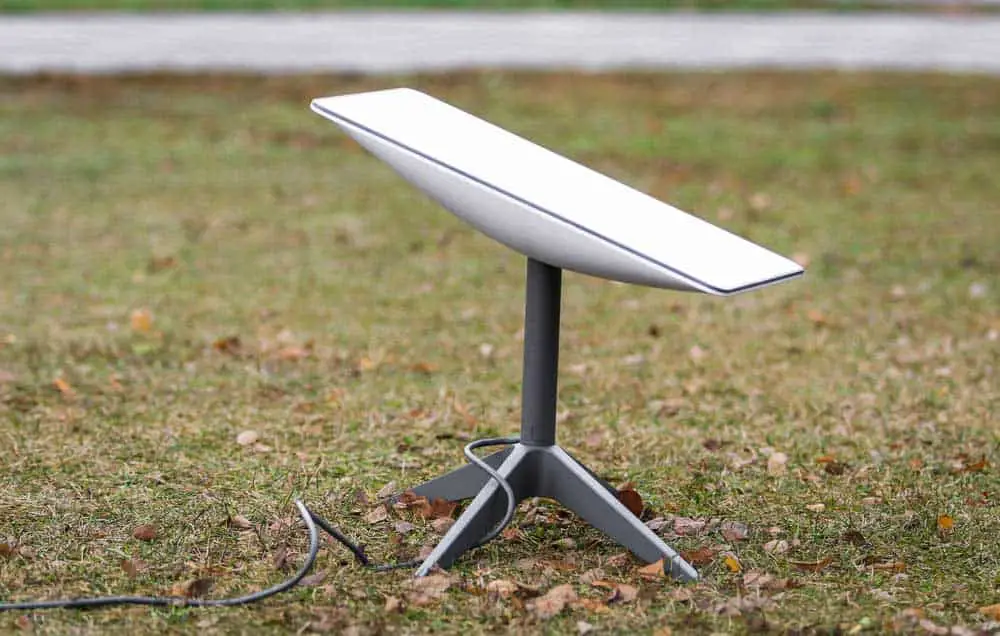 Starlink Residential Dish. 
Starlink delivers installation gear comprising of a dish, power cable, router, and dish mount, irrespective of your package.
But there's a difference in design between Starlink Business and Starlink Residential. 
Starlink Business's dish is larger to optimize signal reception and more equipped to handle inclement weather than the one for Starlink Residential.
Moreover, it has a better-performance router and a dependable power supply unit to guarantee 24hr internet access. 
It makes the Starlink Business attire more suitable for all weather conditions, including areas with hot weather. 
Speeds and Latency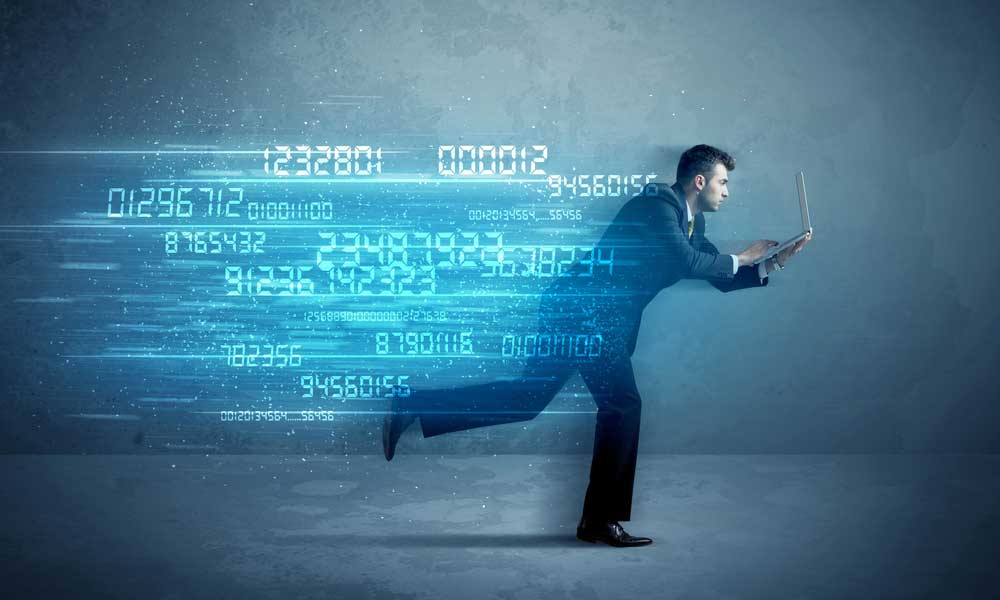 Starlink Business has superfast speeds. 
Starlink's tested internet speeds are better than what they have posted on the website, making the service arguably the best.
The table below gives a more detailed revelation while comparing the service to Starlink Residential. 
| | | |
| --- | --- | --- |
| Feature | Starlink Residential  | Starlink Business |
| Download Speeds as per rating | 50 to 200 Mbps | 100to 350 Mbps |
| Actual Download Speeds (Tested) | 55to 250 Mbps | 60-480 Mbps |
| Upload Speeds as per rating | 10 to 20 Mbps | 10 to 25 Mbps |
| Actual Upload Speeds (Tested) | 5to 20 Mbps | 8 to 20 Mbps |
| Data Latency as per rating | 20 to 40 ms | 20 to 40 ms |
| Actual Data Latency (Tested) | 20 to 100 ms | 19 to 52 ms |
So you may be wondering what exactly is responsible for the enhanced speeds and low latency for Starlink Business.
It all goes down to the high-performance dish of this package.
Moreover, Starlink Business guarantees better performance than other providers, such as Hughesnet or Viasat. 
Data Caps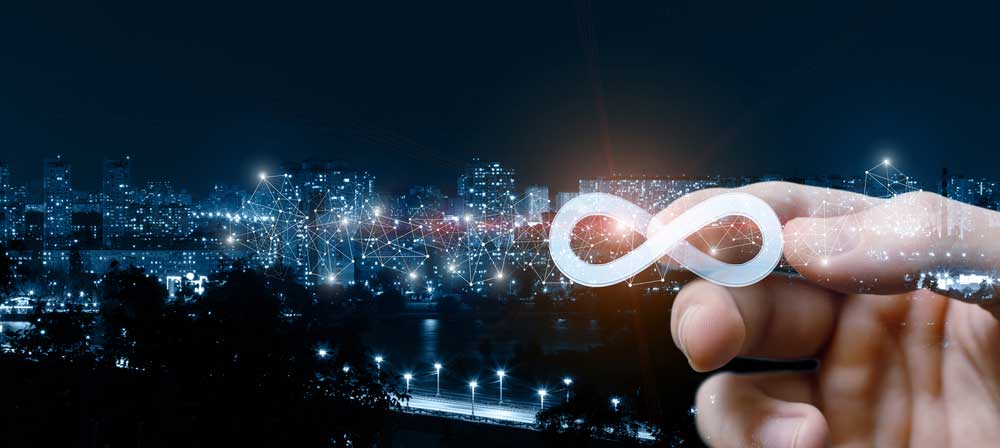 Starlink features lower data caps for the Starlink residential package. 
Starlink deprioritizes internet speeds once you exceed a particular data cap limit.
But again, in this respect, Starlink's business performs better than the residential package.
For Starlink Business, the company deprioritizes your data if you exceed the 1TB cap. 
But deprioritization for Starlink Residential is variable as it depends on your package.
For instance, you'll experience deprioritization at 500 GB if that's your plan's data cap, and so on for those on other packages. 
Coverage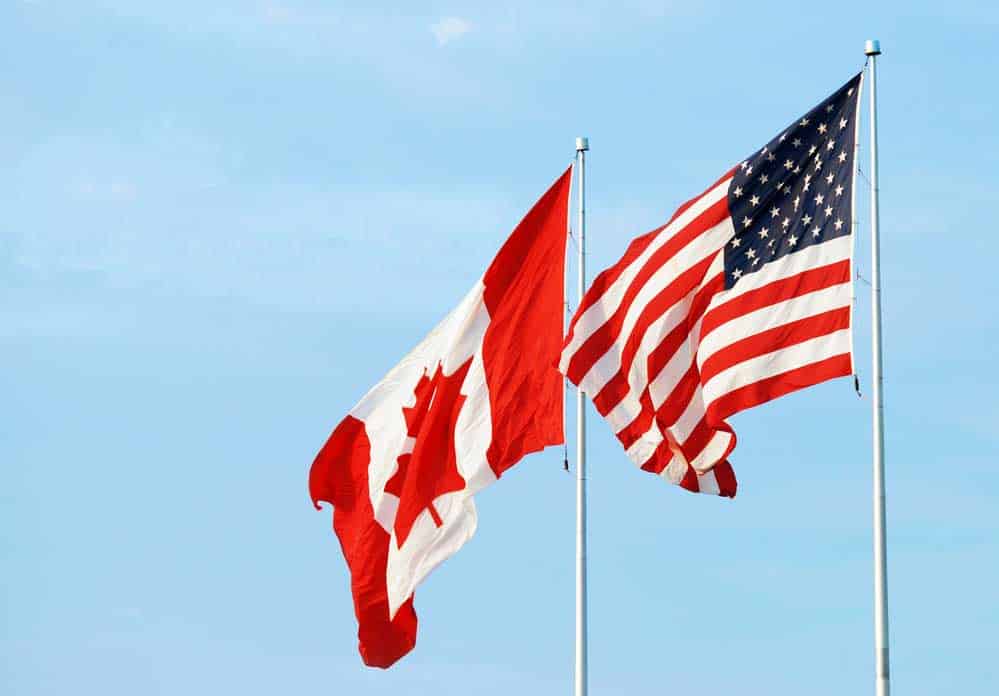 Starlink Business covers US and Canada. 
Starlink residential beats Starlink business in regarding coverage.
Although some areas are on the waitlist, you can access Starlink Residential from any US State.
Also, it is available outside the US in nations such as United Kindom, Canada, and Australia. 
Contrastingly, Starlink Business is only available in the US and parts of Canada.
It means subscribers outside these nations can't access the service. 
Installation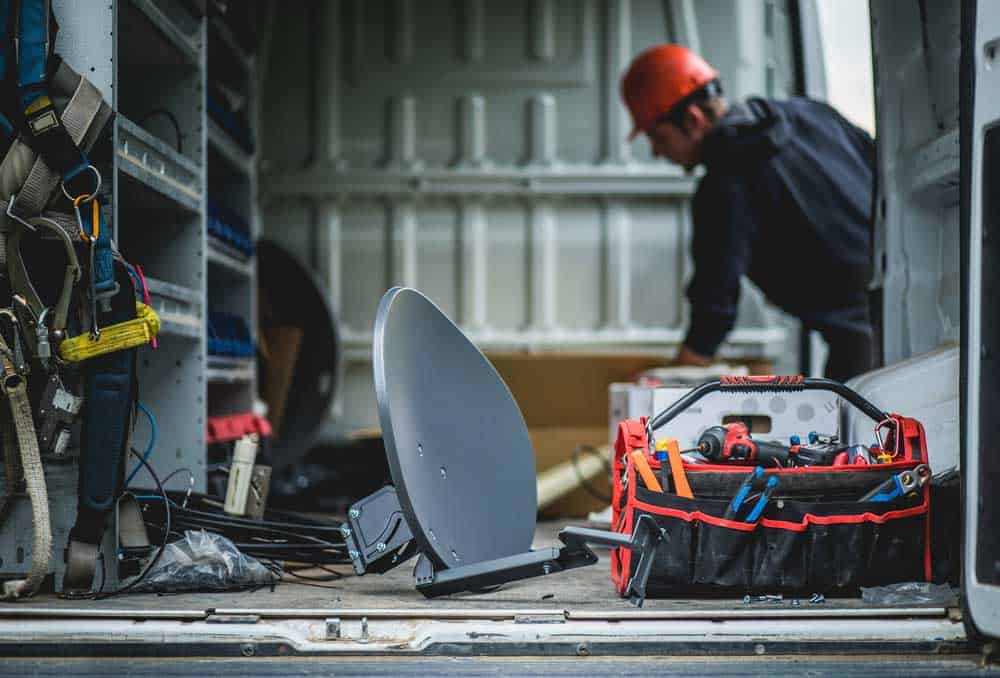 A technician is assembling a dish. 
You need to install an Antenna dish for either of the packages to receive internet.
Notably, the installation process of Starlink Residential is easier as you can do it all by yourself.
On the other hand, you need professional assistance to install Starlink Business on your entity. 
Price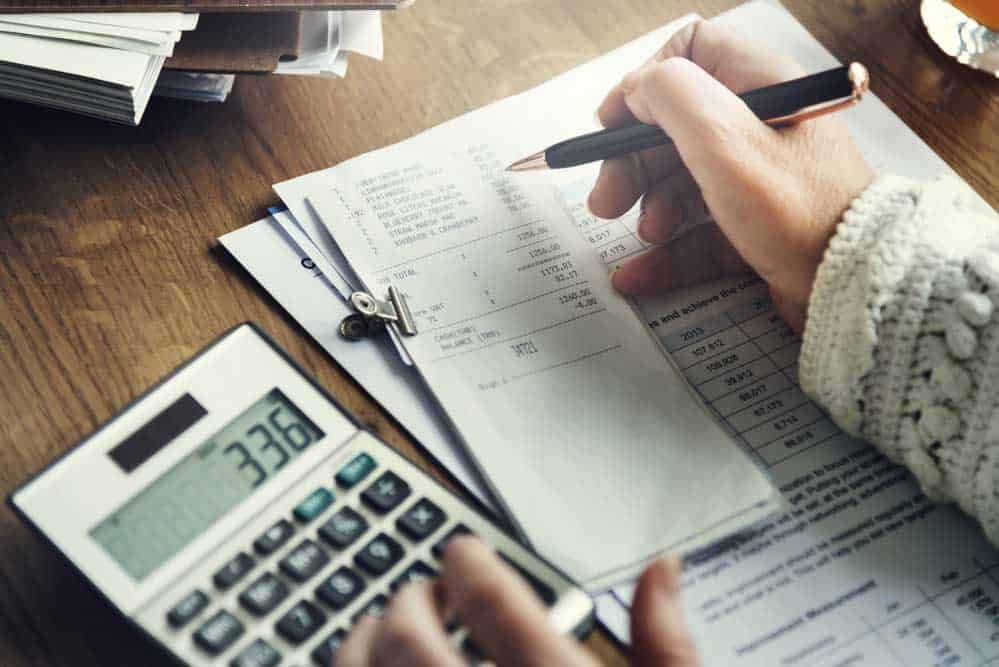 Starlink Business is quite pricey than Starlink Residential. 
Starlink Business assures you of exemplary service, but this comes at a big price, especially considering the equipment's costs.
You must pay $2,500 for the equipment, a one-off fee. Nonetheless, the monthly charges are also high at $500. 
On the other hand, Starlink Residential is relatively cheap, as the equipment costs $599.
The monthly fee for the package is $110, which is way lower than the $500 for Starlink Business. 
Which service level should I pick?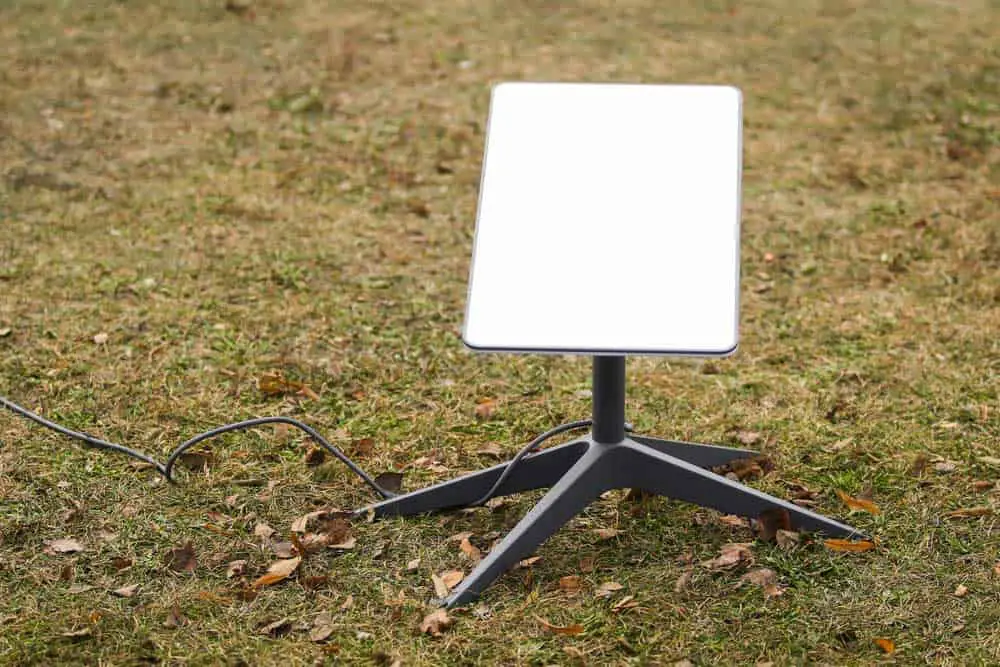 A Starlink Dish. 
Given the two options and now having known their upsides and downsides, which one would you pick? 
The choice depends primarily on your need and the scale of internet use.
For instance, Starlink Residential is the most viable option for home use primarily because of its relatively low cost. 
Also, Starlink Business is not available to homes. Hence it is not an option unless you're running an enterprise.
But for an entity with numerous employees and extensive internet use, go for Starlink Business. 
Conclusion
Starlink Business is undoubtedly an unmatchable internet service with exemplary speeds and relatively low latency than Starlink Residential.
It also features round-the-clock support meaning you can contact Starlink anytime.
Nonetheless, it's quite pricey and unfavorable for home use. But for US and Canadian-based businesses, it's the best internet service.