About Starlink router VPN, Online privacy has never sounded more enticing, with companies trying to pry into your business without your permission.
And what better way would you do that than use Starlink router VPN? 
A combination of Starlink and VPN is gaining popularity owing to its increased security and privacy, low latency, and faster speeds. 
Today's article explains how you'll integrate the two internet systems, examples and benefits of VPN, and much more. 
Table of Contents
What is a VPN?
Virtual Private Network (VPN) is a safeguarded and encrypted tunnel that links your computer to a VPN server.
Several sectors, like governments and businesses, have used VPNs to protect communication between access points and servers for years.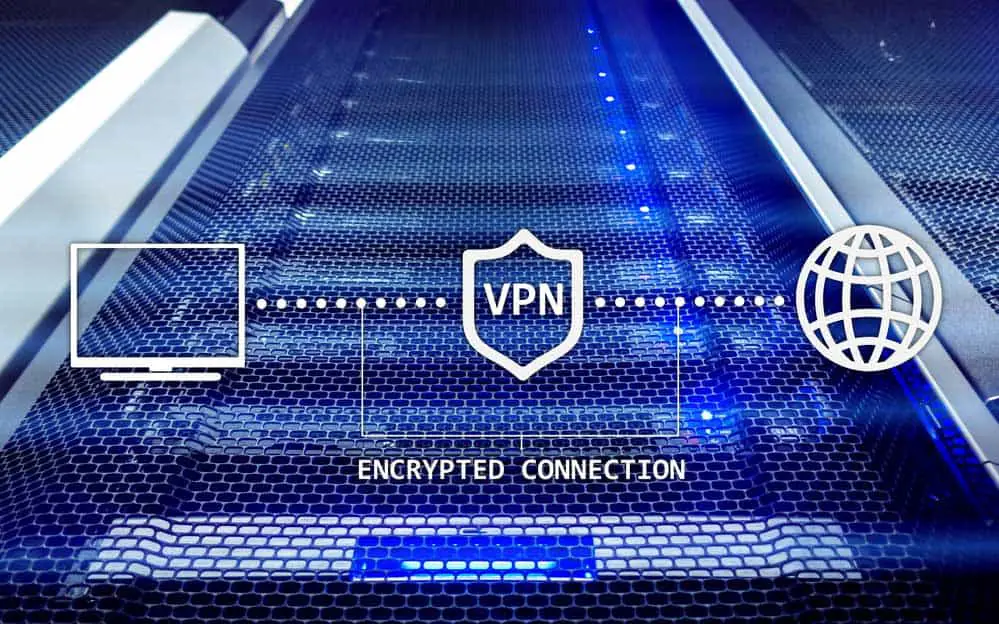 (Virtual Private Network with encrypted connection)
A VPN server routes the internet traffic before proceeding to the public internet.
Therefore, your VPN will secure your home network such that the public internet won't notice the traffic from your computer.
That way, no one will access, steal, or exploit data transmitted between your VPN server and PC. 
Why Would I Want to Use a VPN?
Numerous VPN benefits would prompt you to use it. Some of them include the following;
First, VPNs often conceal information from an ISP on some online activities you may consider discrete. When torrenting files, your ISP won't pinpoint what you upload or download. 
Secondly, a VPN may help in masking your location. For instance, the content varies depending on your internet location when streaming services like Netflix. A VPN usually comes in handy here. It'll mask your current location and connect to the streaming service via a VPN server in a different country. 
Then, VPN helps you steer clear of censorship. Undoubtedly, certain countries have blocked apps and websites. With VPN, you can use a VPN server in a different place to connect to the internet while evading local government limitations. 
Lastly, you'll call the tune on your data. Thanks to data encryption, the data collector will gather fewer particulars concerning you. Despite VPNs not hiding everything, they ensure there's only less information about you hanging about on the internet.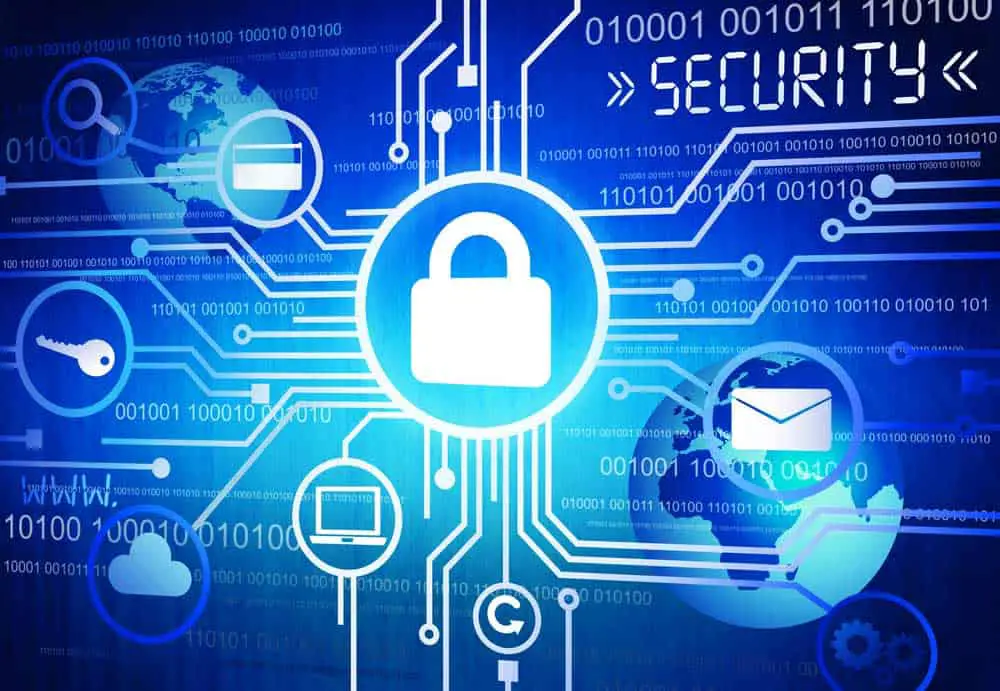 (Internet security)
How to Add VPN to Starlink?
Adding a VPN to a Starlink network is easy and similar to using any internet service.
However, because of the authentication mode, you won't be able to add a VPN service to a Starlink Router directly. 
Generally, Starlink network functions on CGNAT, save for Starlink Business which uses Public IP NAT.
The routers, however, don't often come with public IPs even though authentication of Public/Static IPs enables the operation of a VPN. 
Step-by-step guide
Start by downloading and then installing a VPN service on your gadget.
Next, connect your device to the Starlink network.
Then, access the Virtual Private Network app and allow the permissions. Afterward, enable or sign in to the VPN service.
Choose your region of connection, then enable the VPN to connect.
It is that simple.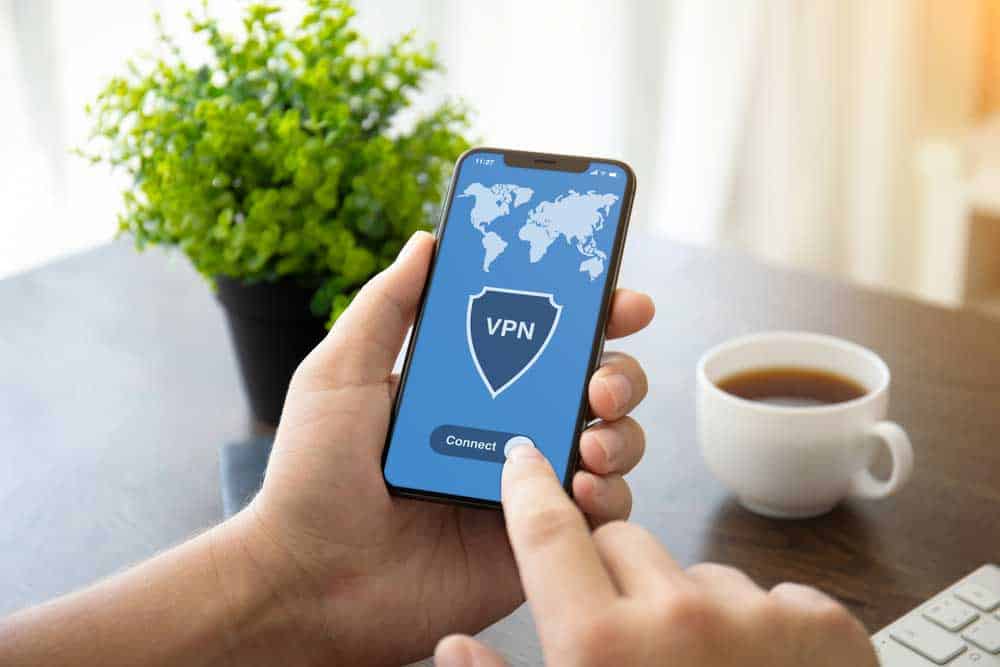 (VPN app)
Which VPN Should I Use With Starlink?
Undoubtedly, you are bound to find many VPN providers in our current market.
Hence, settling for the best choice there can be challenging.
After thorough research plus trial and error, we managed to compile the following:
NordVPN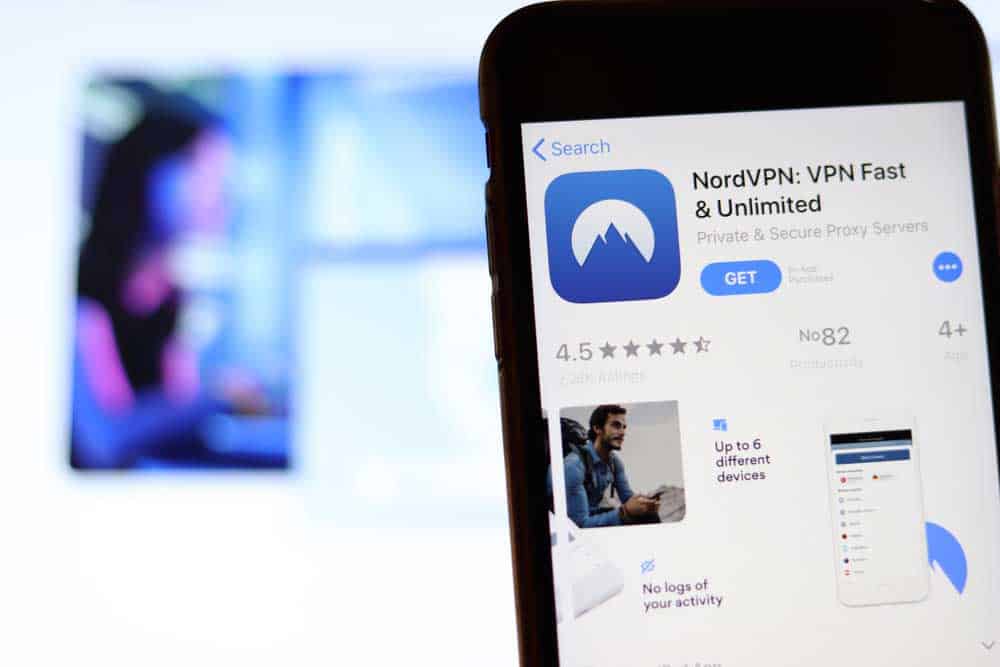 (NordVPN app installation)
Advantages and Features 
It has a lower price than ExpressVPN, with a 30-day money-back guarantee.
It offers more than 5600 servers in 59 countries globally. It ensures a bypass of geo-restricted content and prevents overcrowding. 
Thirdly, it provides 256-GCM encryption.
You can find exclusive Linux, iOS, Android, macOS, and Windows applications.
In addition, it has custom DNS servers and a strict no-logging policy.
Surfshark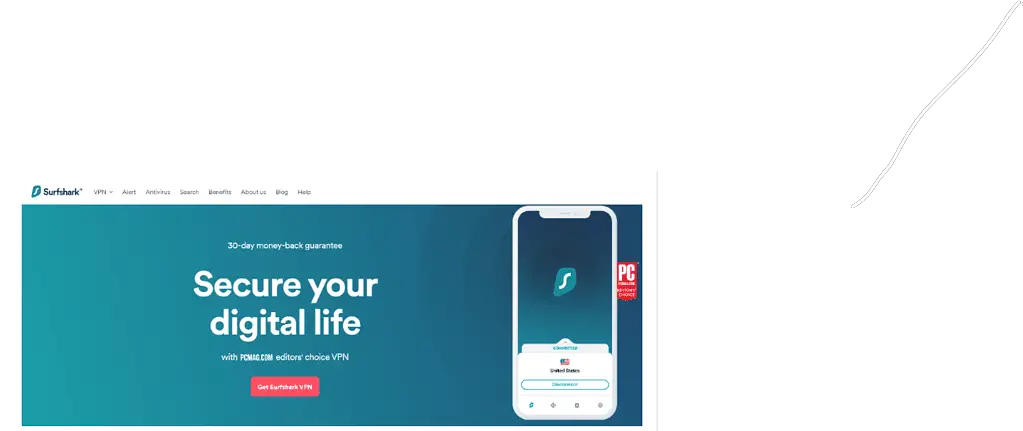 Advantages and Features
It is compatible with Microsoft Edge, Google Chrome, Firefox, Linux, iOS and iPhone, Android, Mac, Windows, etc.
Additionally, it is best for privately browsing on a budget.
It has 3200 plus servers in 95 locations and a strict no-logs policy. 
It has great optimization enabling you to play games or stream 4K videos online with ease at 200 Mbps of speed. 
Atlas VPN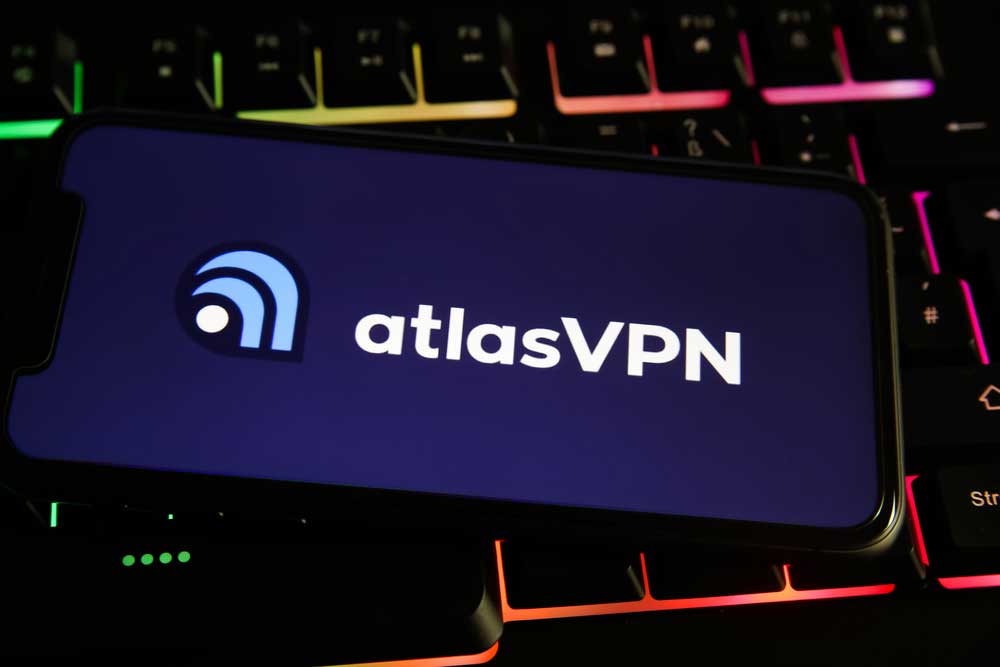 (Atlas VPN)
Advantages and Features
It is compatible with Fire TV Stik, Android TV, iOS & iPhone, Android, Windows, and MacOS.
It is ideal for anyone looking for a free VPN and has unlimited simultaneous device connections.
Then, it consists of 750 privacy pro-servers in more than 40 countries. 
Furthermore, you can use Atlas VPN to unblock streaming services like Netflix and Hulu.
Also, there's the presence of an ad-blocker that keeps malware and viruses from infecting your device or accessing your data. 
ExpressVPN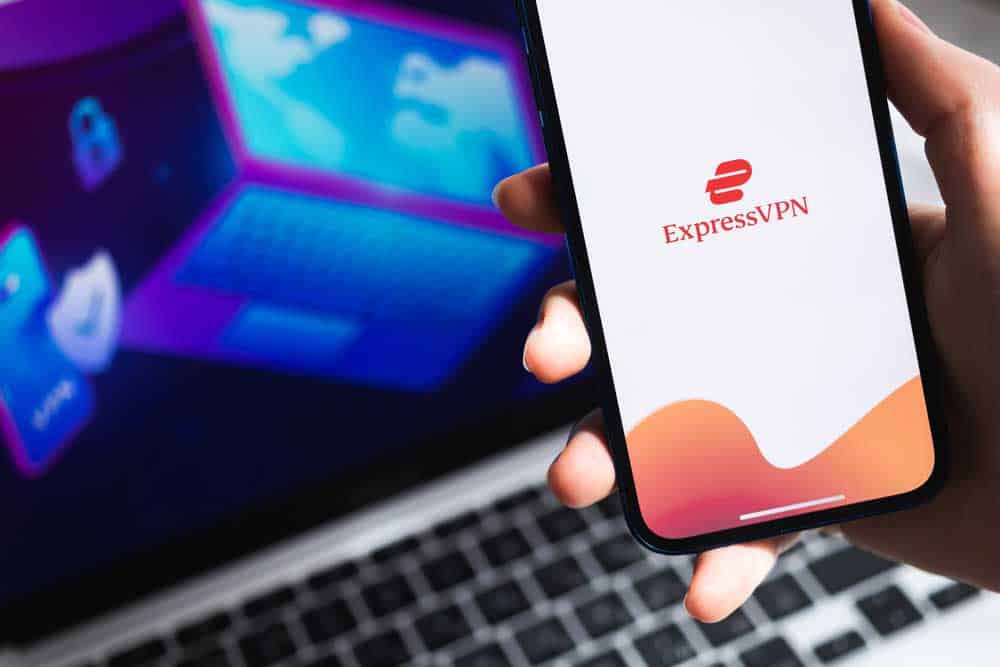 (ExpressVPN app)
Advantages and Features
It has features such as automatic server selection and a network kill switch. 
Secondly, using its interface is easy.
Thirdly, it has Private DNS for each server and is secure, plus fast VPN protocols, like OpenVPN, Lightway, etc.
It has premium servers in 160 regions crossway 94 countries. Consequently, there's less overcrowding, and you can bypass geo-locked services, including Hulu. 
Finally, it has top-notch customer service, is a straightforward application, is well-designed, and is user-friendly. 
Disadvantage
Private Internet Access
Advantages and Features
It has an auto-connection and private DNS for every server.
Secondly, it has exclusive Linux, iOS, macOS, and Windows apps.
It features over 35000 servers in about 80 regions.
Then, its speed and latency when connecting via PIA VPN servers are good.
Lastly, it is cost-effective and easy to use. 
Starlink VPN Issues
As with any technological connection, the one between a VPN and Starlink doesn't go without challenges.
They comprise;
VPN connection disconnects randomly
First and foremost, you'll experience a sudden and unexpected drop in the VPN connection, often happening when your Starlink switches between satellites.
VPN protocols are highly sensitive to interruptions in your Starlink coverage and will lead to VPN disconnecting. 
The good news is the drops are infrequent and might take several hours before occurring. 
VPN won't connect at all
Difficulty connecting a Starlink and VPN is typically due to the VPN protocol. Some modern protocols like IPsec VPN, IKEv2, and WireGuard don't have any challenges connecting. 
However, older protocols, like Point-to-point protocol (PPTP) and PPTP-based VPN, bear the most challenges in VPN connection.
Moreover, Starlink, which uses CGNAT technology, will get a VPN connection though not significantly. It technically means your Starlink router lacks an assigned public IP address. 
VPN latency is higher than expected
Starlink offers better latency than traditional satellite internet providers like Viasat and HughesNet.
But the latency here is usually twice or thrice that of fiber-based or cable internet connections. 
Starlink's latency ranges from 60 to 90ms. It is higher than the latency offered by ISPs (5-20ms) and cable (DOCSIS) based ISPs (15-40ms).
However, it is lower than legacy satellite internet providers (700+ms). 
An extremely low latency connection is recommendable for VPN.
Since VPN increases the latency, it will effortlessly increase it based on the VPN server location and protocol.
Note; Choose a lightweight and fast VPN protocol like WireGuard and a VPN server nearer your location to receive maximum performance on your Starlink. 
VPN download and upload speeds are lower than expected
Normally, VPN lowers the internet connection speed. It's even slower when using a VPN with Starlink.
The reason could be;
There's a decrease of approximately 50% or more when Starlink uses VPN because of traffic congestion on most VPN servers.
Additionally, the amount of traffic on and the speed of the VPN server will affect the bandwidth. 
The slowdowns on the VPN server will affect Starlink and other connections, leading to poor speed performance.
Ideally, upgrading your VPN server may help the tunnel handle the additional workload. 
Conclusion
A Virtual Private Network is a worthwhile investment for various reasons.
It keeps your online activities private, enables an internet connection even when out of your country, and helps you stream geo-restricted content. 
Starlink offers high-end satellite internet alongside quality features.
Unfortunately, using it alone will render you vulnerable to online threats.
Therefore, using a VPN with Starlink guarantees a better online experience.
For more information, visit our website or contact our team of experts.