Regarding Starlink TV and Internet, streaming services have become the norm for watching TV shows, sports, and movies in the current digital era.
Now that Starlink is available, you may watch live TV from anywhere thanks to its dependable and fast internet.
However, many still have questions about how Starlink TV operates.
Can it replace my cable or satellite TV services?
In this post, we'll examine Starlink TV and Internet in more detail and provide answers to all these queries. 
Table of Contents
Starlink Vs. Satellite TV
When Starlink entered the scene, many assumed it would offer TV services like Dish Network or Direct TV.
While Starlink and Satelite TV use satellite and dish technology,  they differ in features and purpose.
Satellite TV is a service that helps you access TV broadcasting via a constellation of geostationary satellites.
The service utilizes a satellite dish to receive the signals and a television set-top box to decode them.
It then displays the information, mostly video media, on your television screen.
Some satellite TV services include premium channels, pay-per-view, and HD programs.
In contrast, Starlink is a satellite internet service that SpaceX offers.
It uses several Low Earth Orbit (LEO) satellites to provide fast internet to even remote areas of the globe.
Like Satellite TV, it also uses a dish to communicate to the nearest satellite.
However, it uses a modem to convert the signals to a format your internet-enabled device can understand.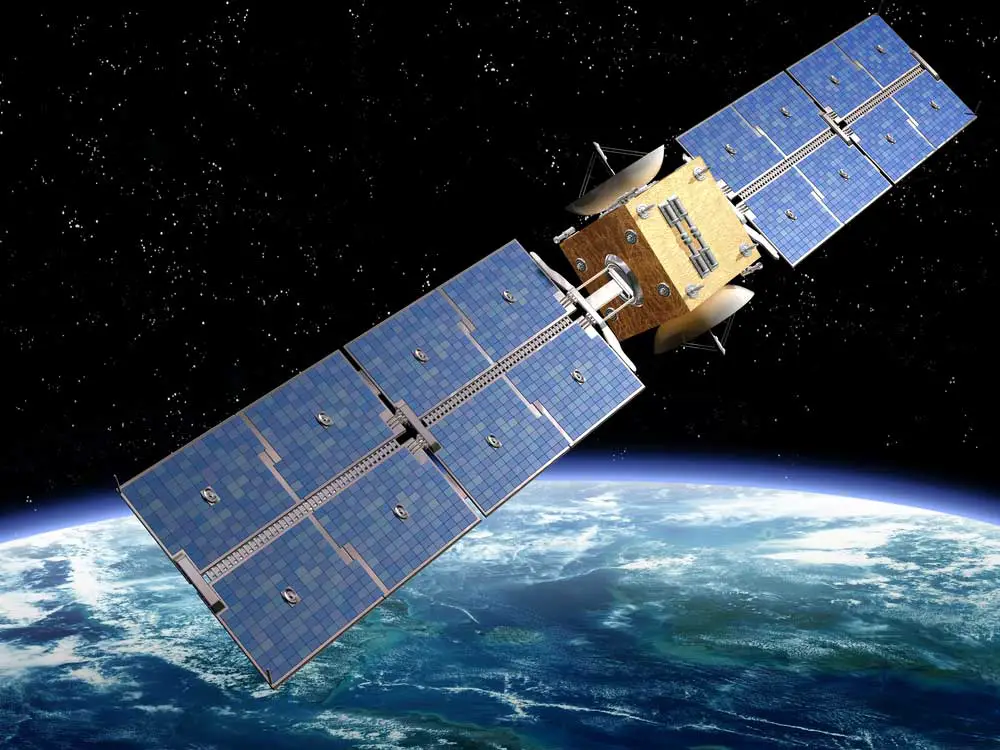 Satellite communication device
Can You Stream TV With Starlink and How to Connect?
The short answer is Yes, you can stream TV using Starlink Internet thanks to its remarkable average speed of 150Mbs.
It also features a low latency of 20 to 40 ms to help you stream sports or news without delay.
Additionally, the service is available even in the furthest corners where network infrastructure is yet to develop.
Therefore, Starlink TV enables you to access popular streaming services like Netflix, HULU, and Amazon Prime Video. You can also access live TV streaming services, including Sling TV and FuboTV.
However, being a satellite service, the climatic conditions in your region may impact your internet and, by extension, your TV streaming.
Additionally, TV streaming uses large amounts of data, which might add to your monthly bill.
But the good news is that Starlink offers unlimited/ uncapped data for a monthly subscription.
To set up Starlink Internet for live Tv streaming, consider these steps:
Purchase an HDMI cable and TV kit (TV box and remote control) from your local or online store.
Locate the HDMI port on your TV and your TV box. Connect one cable end to the TV HDMI port and the other to your TV box.
Press the Home button on your remote and go to settings. Scroll to network, choose your Starlink wifi in the available networks, enter your password, and connect.
Utilizing the remote, navigate the menu, and select your favorite streaming network or channel. You can now relax and enjoy your favorite show.

How Does Starlink TV Work?
Starlink TV ensures a cost-effective method for TV enthusiasts to access satellite TV without installing dishes or signing contracts.
It relies on fast internet connectivity to facilitate live TV streaming and movies.
With this high-speed internet, you can expect buffer-free and interruption-free streaming.
However, you must be a Starlink customer to utilize Starlink TV services.
After registering, you can watch numerous live TV channels and other online video content.
You may also require a TV kit to connect your TV to enable access to the Starlink TV interface. 
Starlink TV Package
The commitment of Starlink to providing fast internet for everyone may change how we use the internet and watch TV.
Its TV package includes over 60 local channels and cable networks such as TNT, Showtime, HBO, and ESPN.
Thanks to the digital video recorder, you can save and watch videos later.
This TV package becomes feasible through Starlink's ambitious project to create a worldwide broadband network utilizing Low-Earth orbit (LEO) satellites.
With these LEO satellites plus phased array antenna technology, the company ensures internet availability where conventional internet providers struggle.
Furthermore, the organization has successfully deployed over 3,500 satellites with plans to launch more to provide global coverage.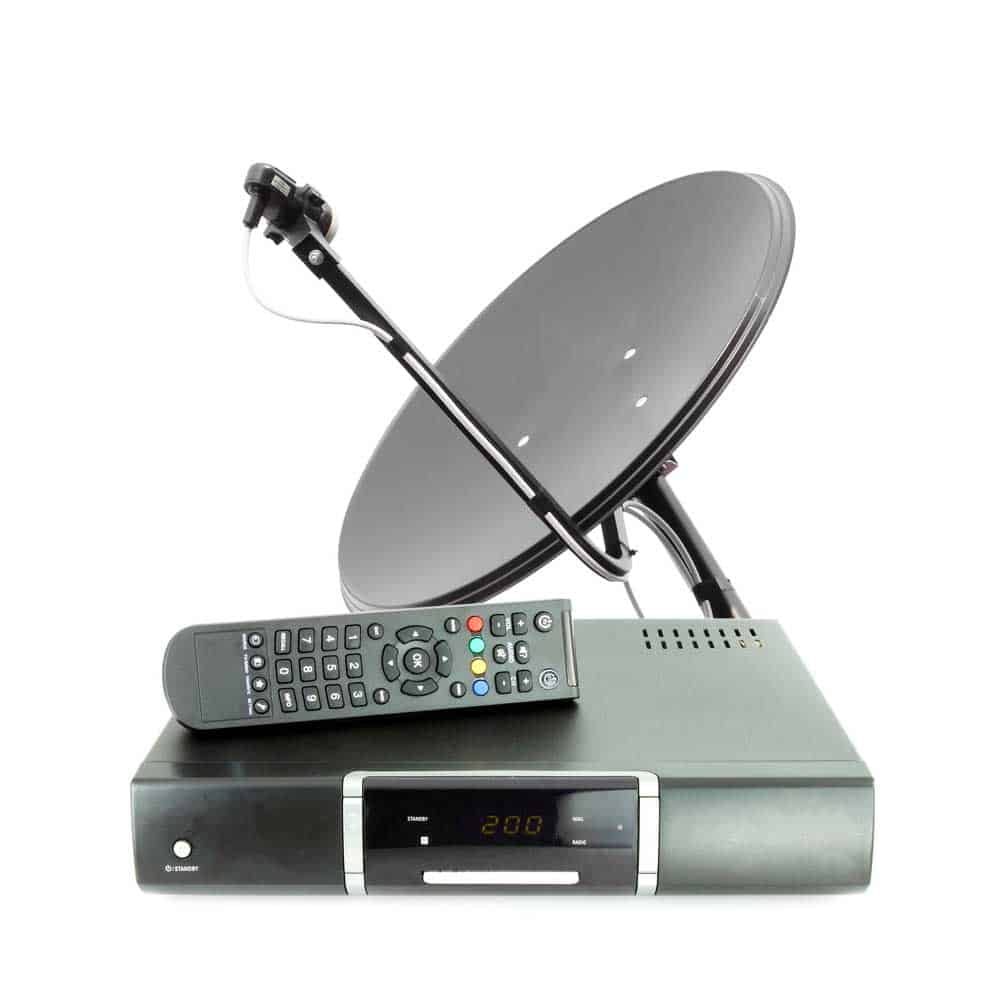 TV receiver box and remote
The New High-Speed Internet Service
Starlink is the newest and most successful satellite internet provider in the US.
Unlike conventional internet providers, it utilizes satellites to bring internet signals directly to your residence.
This utilization of satellite enables you to achieve more than 150Mbps browsing speed, far faster than many traditional vendors.
With this speed, you can enjoy HD videos and live tv streaming without buffering or delay. 
Starlink residential internet plan retails for $110 monthly and $599 for equipment fees. Its business package costs $500 monthly and a $2500 equipment fee.
Moreover, the service offers unlimited data for all its plans, which is ideal for extended streaming.

How are Your Supposed to Get Local Tv Channels
Most people wonder how they can get local channels if they start using Starlink Internet for their streaming.
Well, you can get free local TV in two ways.
If you live near TV broadcasting boosters, you can use the conventional antennae to receive an over-to-air broadcast. Local TV stations broadcast their signals for free; you only need a TV and an antenna.
These antennae are usually affordable and vary in size and mounting location.
If you live in remote areas where local TV booster is not accessible, you can use Starlink Internet to stream local channels.
Most local stations are available online, and since Starlink is an internet service, you can use it to access them.
This option is helpful if you want to avoid an OTA antenna or want to access TV channels on several devices.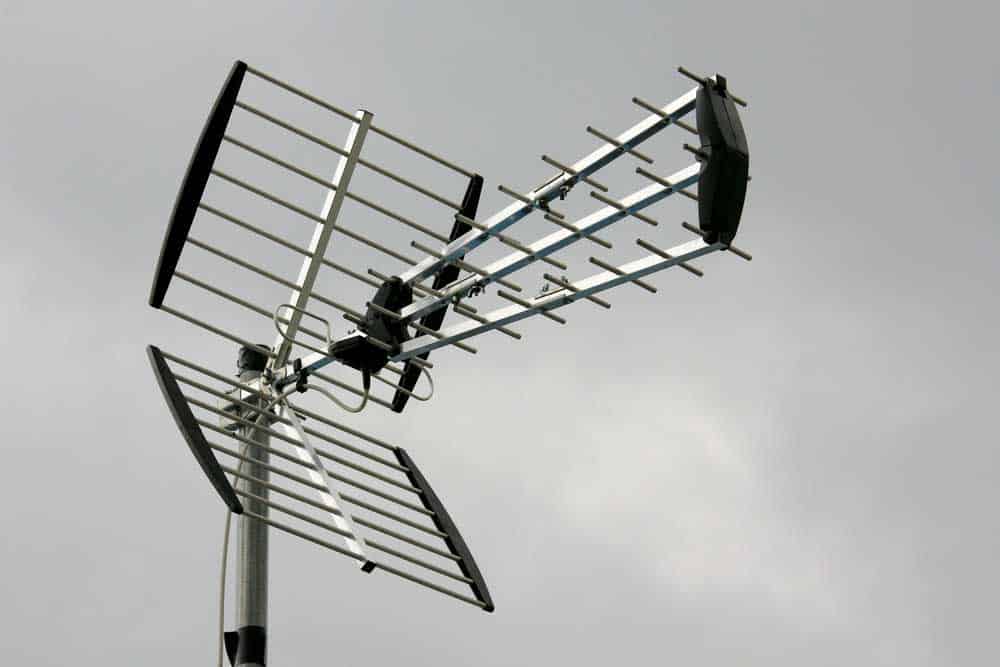 TV antenna
4K Streaming?
Starlink's internet delivers fast download speeds, low latency, and high bandwidth, ideal for your 4K video streaming.
To stream 4K content, ensure you have a reliable and fast connection and a downloading speed of a minimum 25Mbps.
Since Starlink offers more than 150Mbps, it is ideal for steaming 4K video content.
However, ensuring your streaming gadgets support 4k resolution and have internet access is vital.

Is Starlink Fast Enough For Streaming?
Internet speed determines whether you can watch your favorite show smoothly or whether you spend hours staring at a buffering screen.
With Starlink, streaming is very much possible, especially for high-quality videos.
Most video streaming platforms demand a minimum speed of 3Mbps for Standard Definition (SD) streaming.
High Definition (HD) streaming requires 5Mbps minimum, while 4K videos demand about 25Mbps speed.
Starlink averages about 100 Mbps internet speed, enough for any video streaming.
However, these speeds may fluctuate in areas with snow and cloudy weather but are not too severe to affect streaming.
In addition, Starlink provides low latency, which is critical for real-time applications like tv show streaming.
Compared to traditional networks, which have latencies of over 500 ms, Starlink's latency is between 20 and 40 ms.
The low latency can help you get a seamless and continuous viewing experience, even for live events like sports.
Can You Use Roku With Starlink?
Roku is a streaming media player that allows you to access numerous streaming services like Netflix.
You require a Roku player and a compatible TV with an HDMI port or a TV with built-in Roku to use the media player. 
Now, to address your question, Yes, you can use Roku with Starlink.
You need to connect your Roku player or TV with the Wifi established via the Starlink router.
Once connected, you can access all the streaming services on Roku smoothly, thanks to its fast internet.
Generally, you can use Starlink with most streaming devices that require a stable internet connection.
As long as the gadget is wifi-enabled, you can use it with Starlink internet without an issue.

Can Starlink Replace Satellite TV Or Cable?
Yes! Starlink can and may eventually replace your satellite and cable TV.
The service offers a robust and innovative alternative to the traditional DSL internet, especially if you live in remote areas.
For one, you can get it in various places, and it continues to expand to reach every corner of the globe.
Additionally, unlike satellite TV, it ensures you access fast internet, facilitating TV streaming, online gaming, and working remotely.
Therefore, while it is not a TV service, it can help you get seamless TV streaming via various internet-enabled devices.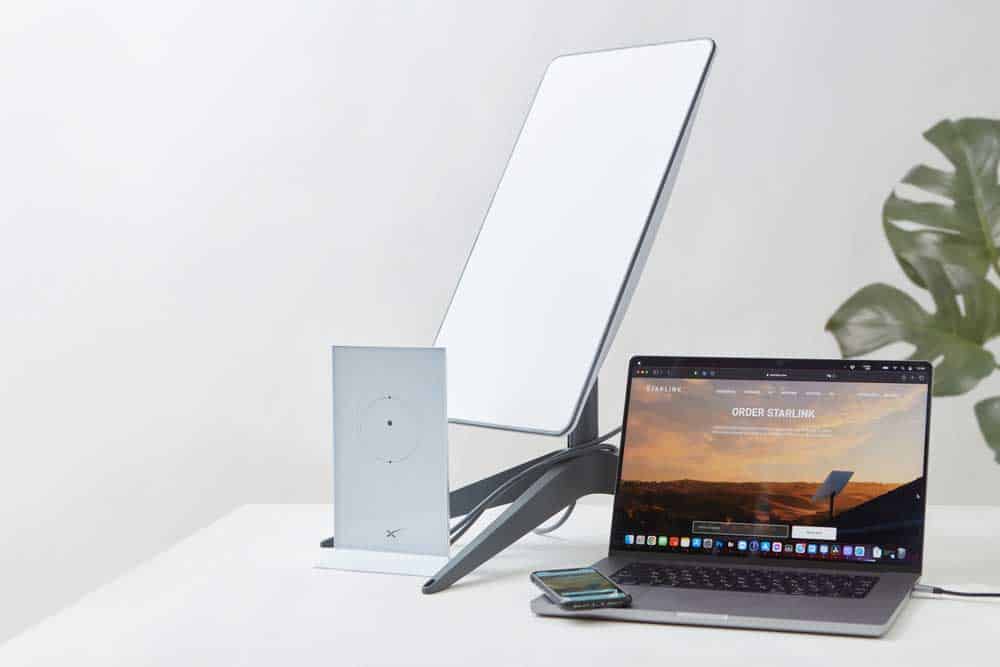 Starlink router and antenna

Conclusion
Starlink TV and the internet provide a groundbreaking method for remote areas to access live TV and streaming services.
The service guarantees flawless and stutter-free streaming with impressive speeds and low latency.
Even though it doesn't provide TV service, it offers a more versatile option for streaming local and premium channels.
With its plan to establish a global internet employing LEO satellites, the future of TV and the internet looks exciting.