About Starlink vs. NBN, Satellite internet remains the only network mode that can guarantee top-notch speeds and availability almost everywhere. 
Starlink is the largest satellite internet company in the US, but it has a worthy competitor in Australia- NBN Sky Muster service.
In this Starlink vs. NBN guide, we'll be comparing and contrasting the key features of the two internet services. 
Table of Contents
What is NBN Sky Muster Satellite Internet?
Before we explain NBN Sky Muster Satellite Internet, let's first elaborate on what NBN is. 
NBN stands for National Broadband Network, which is the Australian government arm that deals with the provision of internet services to the country's citizens. Its main internet options include the following: 
NBN FTTN (fiber-to-the-node) service
NBN FTTC (Fibre to the Curb) 
NBN Sky Muster Satelite Internet
Fixed Wireless (FW)
The NBN Sky Muster satellite internet is similar to Starlink, as both are satellite internet services.
NBN has two Sky Muster satellites that supply internet to Australian rural homes. 
It is an essential service to Australians, although it has relatively slower speeds than the other NBN internet options.
On the ground, NBN has ten strategically positioned ground stations that broadcast high-speed internet to the two satellites in space. 
In return, the satellites distribute the internet service to user receivers on the ground.
Notably, NBN internet is quite reliable thanks to the strategic positioning of the broadcast ground stations. 
Starlink vs. NBN: Comparison
Given a choice between Starlink and NBN, which of the two would you settle for?
Find out the respective features of each below: 
Design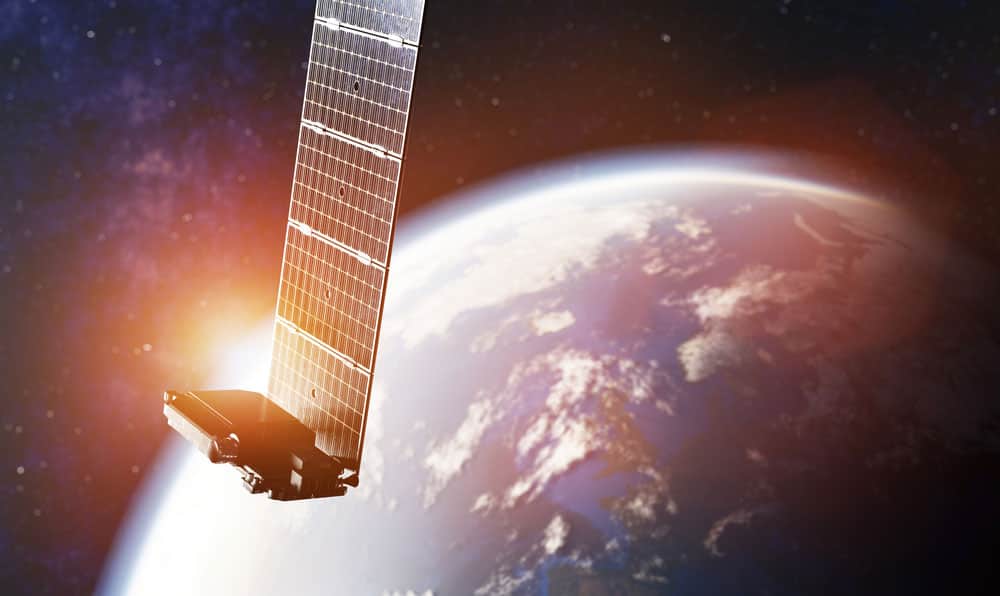 A Starlink Satellite in Space. 
Starlink's satellites are unique for their yacht-like shape, while NBN's satellites are similar to most other satellites in space.
Despite the remarkable difference in their design, both are optimized for maximum internet signal distribution to the user receivers. 
Also, both obtain power from the sun through the solar panels running across the satellites' surfaces. 
Lastly, one outstanding feature of the NBN satellites is that they are bigger than the Starlink satellites.
The dimensions for each satellite are 26m x 12m x 6m, each weighing 6,400 kg. 
Conversely, Starlink's satellites are a miniature version of the NBN satellites with a length of 2 meters and a weight of 260kgs. 
Number of Satellites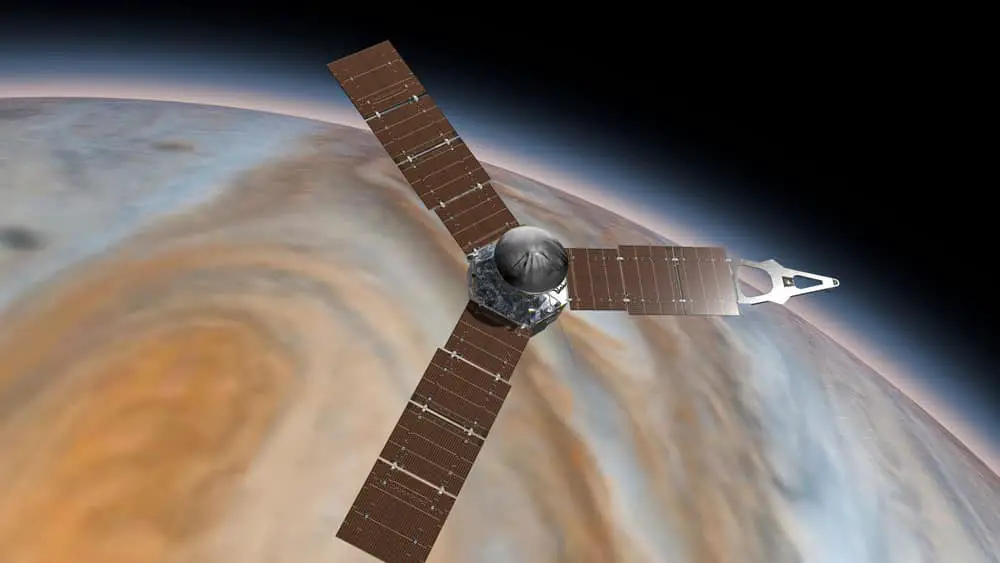 A conventional satellite in space. 
As mentioned earlier, Sky Muster Internet has launched only two satellites into space.
By comparison, Starlink is further ahead of Sky Muster, given that it has 3,580 Starlink satellites in space. 
Although only 400 are above Australia, this number significantly dwarfs the two NBN has launched.
So the fundamental question is whether these numerous satellites improve the internet's strength and reliability.
We'll answer that in a short while. 
Orbit Altitude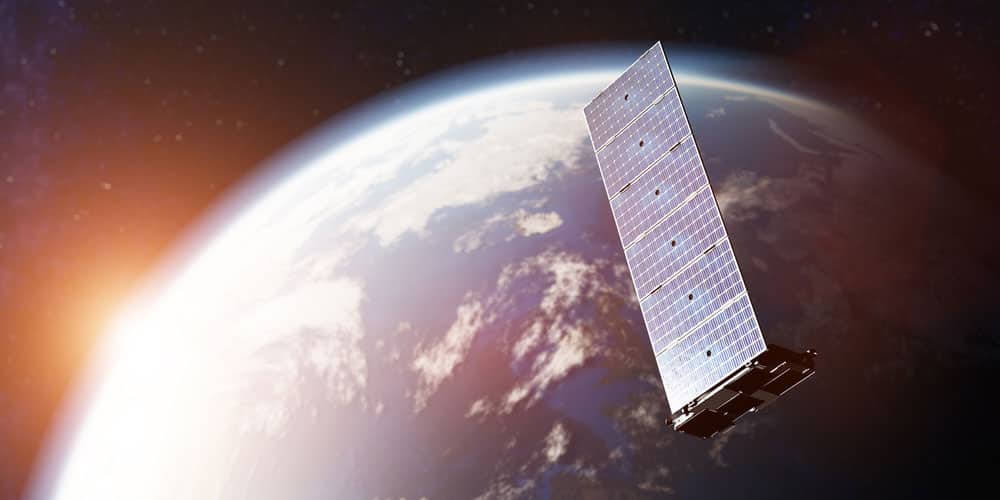 A Starlink Satellite near the Earth.  
The two NBN satellites are in geostationary orbit at 35,000 km above the Earth.
While it is extremely high, this is the ideal altitude for satellites of their sizes.
Also, thanks to their immense sizes, the high altitude enables them to cover an extensive area (the whole of Australia). 
Conversely, Starlink's satellites are relatively low compared to NBN as they orbit about 550 km from the earth's surface.
This is the low earth orbit, and the short distance to the earth ensures Starlink can pack numerous satellites into space. 
Remember, we said earlier that the Starlink satellites are relatively small.
This means that for extensive coverage, there has to be an incredibly high number of them in space. 
Internet Speed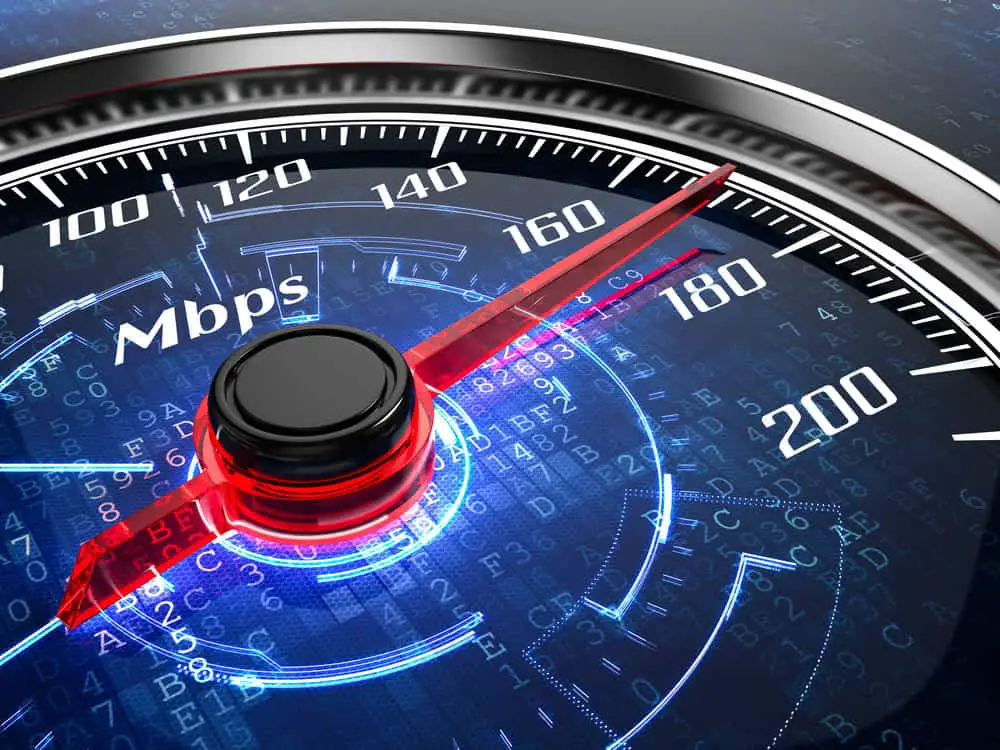 Internet Speed Meter Concept. 
Only a few other types of internet services can match Starlink's speed, thanks to the positioning of satellites in the low earth orbit.
On average, you're guaranteed upload and download speeds of 5-15 Mbps and 20-100 Mbps, respectively, for the standard residential package. 
The Speeds are much higher for Starlink business customers who enjoy uploads and downloads at 8-25 and 40-220 Mbps, respectively. 
On the other hand, NBN Sky muster internet is relatively slow for obvious reasons- the satellites are far from Earth.
The service's maximum download speed is 25 Mbps. 
Latency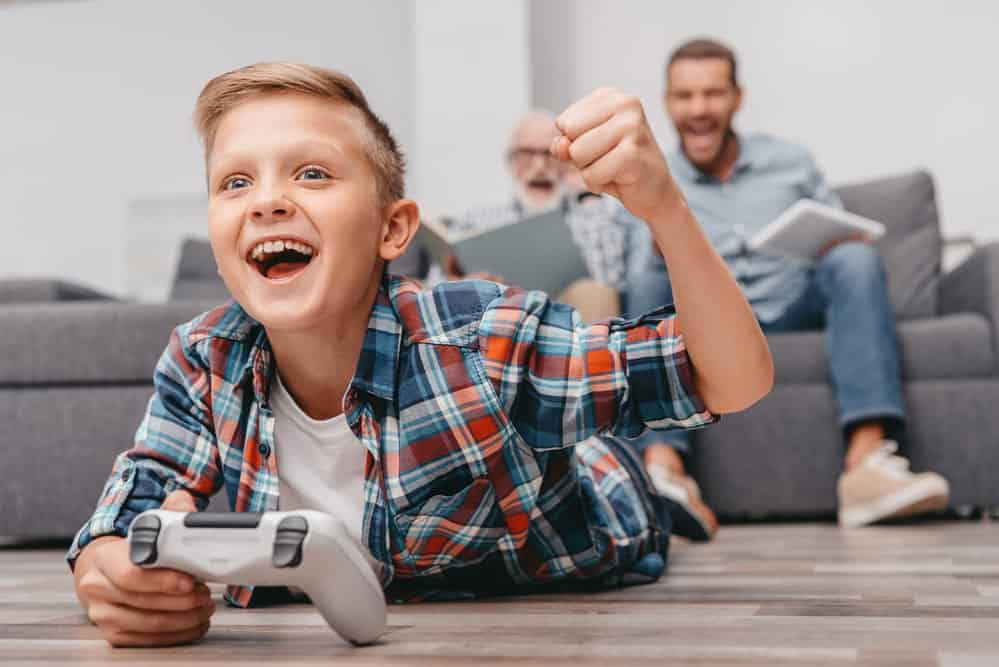 A boy plays video games. 
If you reside in Australia, which of the two services would you choose for gaming and other internet-intensive applications?
Starlink is the best of the two as it has a relatively low latency of 25-50ms for residential and business packages. 
Conversely, NBN's Sky Muster internet has an outrageously high latency of 600ms.
This means it should be your last resort for online gaming. 
Data Limits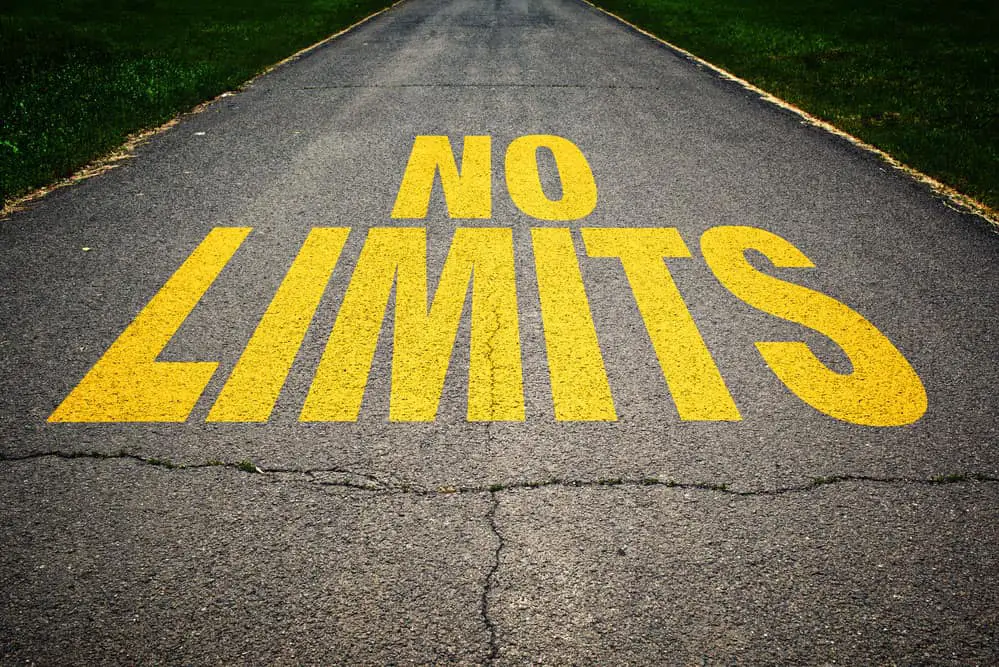 Starlink has no data caps. 
While on Starlink's residential plan, you can use as much data as you wish without running the risk of data caps.
Therefore, unless there are general network speed and stability fluctuations, Starlink will not curtail your internet speed. 
On the other hand, there is no unlimited Sky Muster data plan for all packages.
On average, the company grants you approximately 150GB to 300GB of monthly data depending on your plan. 
NBN's Sky Muster Plus plan customers are eligible for unlimited data use with some exceptions.
Under this plan, you cannot use a VPN or stream a video during peak times. 
Price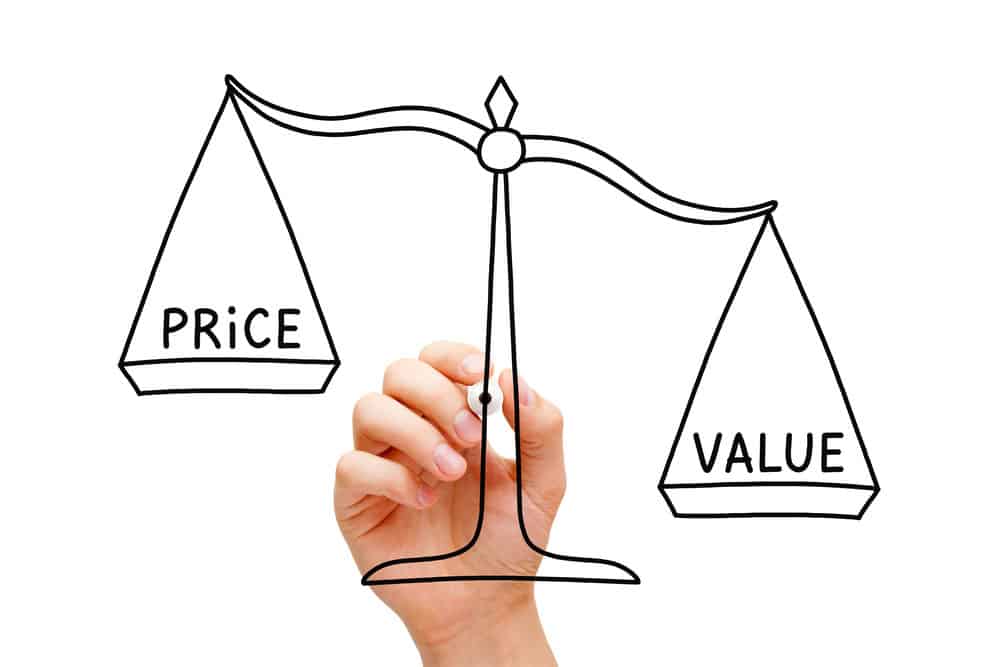 Both services have cheap and costly packages. 
There are two primary plans for Starlink internet subscribers: 
Fixed Service Plan
This features three main packages: Starlink Business, Starlink Residential, and Starlink RV.
Starlink RV and business are the pricier options, with 5-50 Mbps speeds and 40-220, respectively. 
However, most people are on the Starlink Residential plan, which has a speed range of 20 to 100 Mbps. 
Starlink residential hardware costs for Australian residents are $924.
You'll also need to pay the $115 fee.
However, Starlink has lately waivered the hardware costs to $450 and offers free shipping service. 
The monthly fee for the package is $139, but Starlink Business clients must pay $374 per month.
Also, if you're on the Starlink Business plan, you pay $3,740 for the equipment and a $155 shipping fee. 
Mobile Service Plan
It's less popular than the above two packages. It comprises commercial, recreational, and premium packages. 
On the other hand, NBN Sky Muster has two main packages: 
Sky Muster
It features two primary subscriptions, which depend on the time of the day.
Also noteworthy, Sky Muster has data caps. 
Basic Evening Speed
Standard Evening Speed
Basic Evening Speed Data Plan
| | | | |
| --- | --- | --- | --- |
| Total Data | Anytime Data | Off Peak Data | Monthly Price |
| 60GB | 20GB | 40GB | $34.95 |
| 170GB | 30GB | 140GB | $39.95 |
| 195 GB | 55GB | 140GB | $49.95 |
| 215GB (Special) | 75GB | 140GB | $54.95 |
| 210GB | 85GB | 125GB | $69.95 |
| 215GB | 90GB | 125GB | $74.95 |
| 220GB | 95GB | 125GB | $79.95 |
| 240GB | 100GB | 140GB | $119.95 |
Standard Evening Speed Data Plan
| | | | |
| --- | --- | --- | --- |
| Total Data | Anytime Data | Off Peak Data | Monthly Price |
| 60GB | 20GB | 40GB | $39.95 |
| 170GB | 30GB | 140GB | $49.95 |
| 210GB (Special) | 75GB | 135GB | $54.95 |
| 210GB | 85GB | 125GB | $74.95 |
| 215GB | 90GB | 125GB | $79.95 |
| 220GB | 95GB | 125GB | $84.95 |
| 240GB | 100GB | 140GB | $124.95 |
| 250GB | 110GB | 140GB | $154.95 |
Sky Muster Plus
The NBN satellite internet's premium package has top speeds and uncapped data use.
It also has competitive rates that range from $69.95 monthly for a 25GB plan to $199.95 monthly for a 150GB plan. 
Starlink vs. NBN: Which One Is Better?
We recommend Starlink for online gamers as this service has relatively low latency, which is ideal for such applications.
However, NBN packages offer the best value for money for users on a low budget who have internet for basic use services. 
However, if you want a fast and dependable speed, the ideal internet service for you is Starlink.
Each of the services is good depending on your particular usage. 
Conclusion
If you're in Aussie, we have discussed the two best satellite internet services you should choose.
While they are both similar internet types, they differ in some aspects, as outlined in the article.
Hence, the final decision is to pick the one that best suits your needs.