About Unlimited Wireless Internet Providers, If you are a heavy internet user like me, you must spend a lot on monthly data. 
While general browsing doesn't use much data, some activities like gaming, streaming, and downloading files use enormous amounts of data.
 That is why you must consider unlimited wireless internet providers instead of capped plans. 
Moreso, when it's wireless, it gives you mobility, meaning you do not have to stay stationary to enjoy browsing. 
If you seek unlimited wireless plans, let me show you some of the best providers and how to choose one.
Table of Contents
Reason To Pick An Unlimited Internet Plan
While unlimited data isn't necessary if you are a light internet user, below are some reasons for considering it.
High Data Needs
Suppose you work online in activities like video editing that require unusual data usage. Also, you may have a company with a big appetite for data or many computers, e.g., a cyber. 
In this case, you might have calculated the monthly data needs, and they exceed any available data plan. 
The only solution here is to look for an unlimited data plan provider. Some other high data usage activities that make unlimited data an excellent investment include 4K video streaming and gaming.
Large Family
If you have a large family, consider the number of internet-serving devices in your home. 
For instance, you may have four members in your family, and each has a phone and a laptop.
 Each member uses a lot of data uploading and downloading when chatting, streaming, or gaming.
 In such a case, unlimited data would be ideal for you to handle everyone's data needs without paying more.
Avoid Worrying About Added Costs
Some internet providers charge enormous rates when you exceed your monthly quota data allowance. 
Others may also cap your speed, making you look for expensive quick-fix solutions. Consider an unlimited internet plan if you are unsure of your monthly usage. 
Choosing such a plan will not only help you avoid being caught off-guard, but it also help you budget.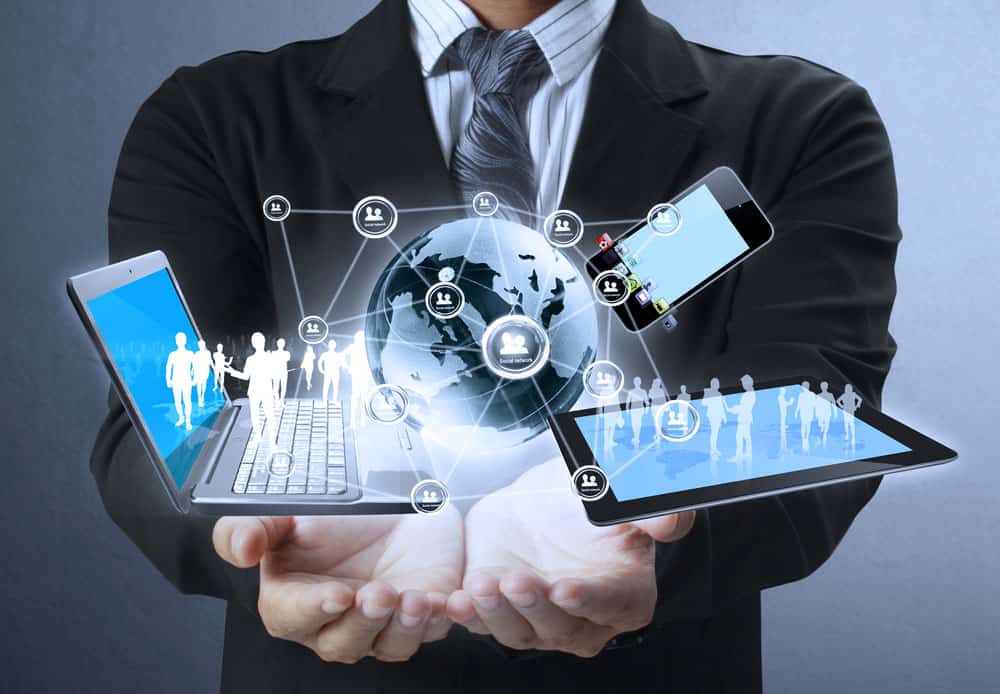 Device connected to the internet
How to Choose an Unlimited Internet Plan
Choosing an unlimited data plan can be daunting, given the number of providers available. 
Additionally, coverage and price may be a big issue. As a person who has been here before, let me give you a few pointers for choosing an unlimited data plan:
Internet Speed
While you want unlimited usage, you do not want to compromise on the speed. After all, speed determines how fast you can download or upload files. 
Speeds of more than 100 Mbps may be enough for most online tasks. However, if you deal with real-time activities such as video calling and professional gaming, consider speeds above 250 Mbps.
Ensure your speeds don't experience extended downtime and that download and upload speeds are not far apart.
Connection Type
Assuming you have all internet types at your disposal, the next thing would be to determine which one suits you the most. 
After all, you want the most stable, speedy, and offers better deals. Below are some of the main internet connection types to consider:
Fiber Internet
Fiber is a type of internet that use underground glass or plastic fiber optic cables to deliver internet signals. 
Given it delivers these signals as light impulses, you expect it to be the fastest on this list. 
Fiber internet can deliver speeds of even more than 2 Gbps, while latencies are generally one digit. 
What's more, it's cheaper, and download and upload speeds are the same. Its only downside is that it is available in selected regions only.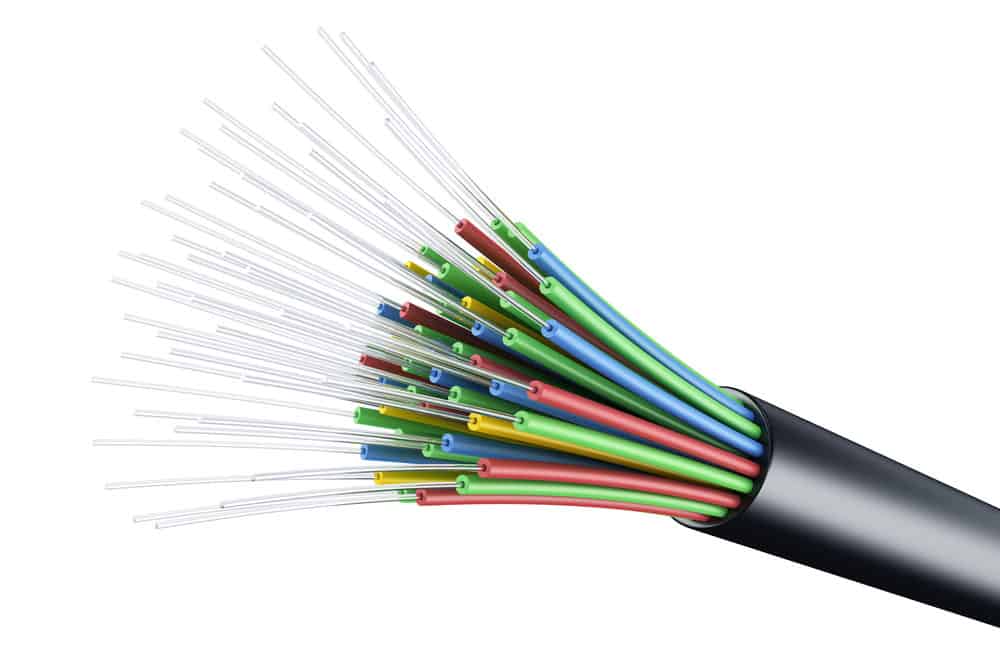 Fiber optic cable
Cable Internet
Like fiber, cable internet uses underground cables, but they are coppers. Hence its latencies and speed are better than fiber, but it can clock up to 1 Gbps of downloads and uploads.
It should be your second option if fiber is not available. It's also more available than fiber and can do most online activities, including high-end gaming.
5G Home Internet
5G is the latest technology and uses the standard cellular network to deliver speeds between 100 to 1000 Mbps. It features prices rival cable, and you get unlimited data, free installation, and equipment.
Keep an eye on free trials and promotional deals. Like cable and fiber, it is limited to metropolitan areas. However, being wireless, it rapidly expands, eventually ensuring availability in rural areas.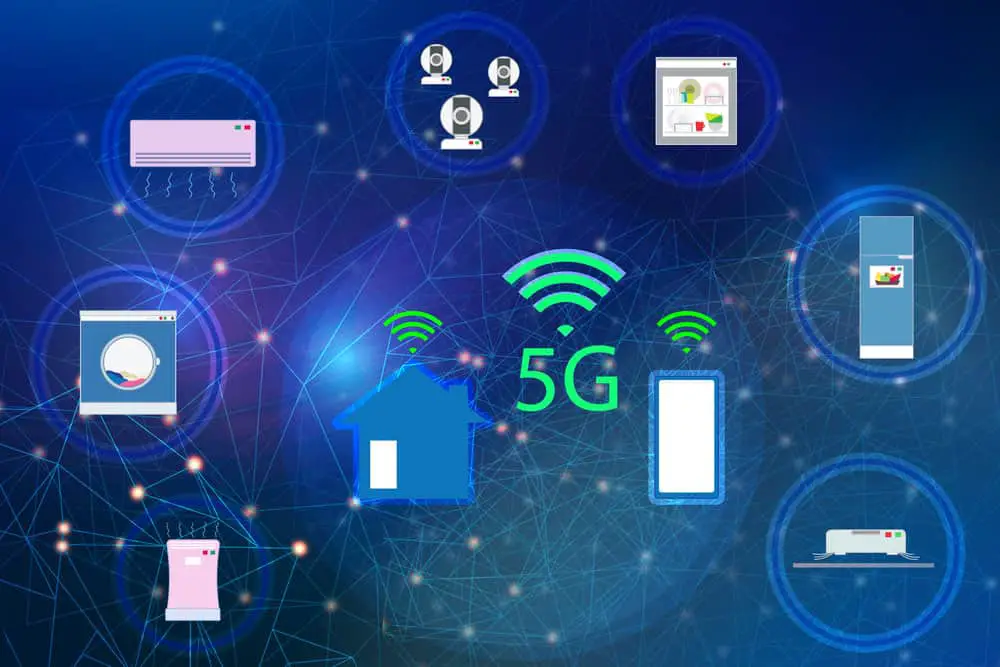 5G wireless connection
4G LTE Home Internet
4G is a lower version of 5G available in rural areas. As you may expect, its speeds are less than 5G (20 to 100 Mbps), but so is the price ($25 to $100). 
If you have a good cellular network, 4G is functional yet cheaper and more reliable than satellite internet.
Hotspots and Standalone Data Plans
This connectivity method involves using your cell phone or buying a Wi-Fi hotspot to create your Wi-Fi. 
But you have to use a cellular network service which most charge exorbitant prices. Hotspots can be a good short-term deal if you get a cellular network provider offering an unlimited data plan. 
Rules and Restrictions
Even though some ISP offers unlimited data plans, they impose some rules and restrictions on how you can use your data. 
For instance, some providers may impose low internet speed in some hours. Others may install some data cap for surpassing a certain monthly data threshold.
 When this cap applies, you get the unlimited yet basic plan deprioritized for speed during peak hours.
 I recommend ensuring your internet plan has no data cap; if it's there, it is way beyond your monthly usage. 
It is also important to note that you may have to pay more for plans without bandwidth throttle. 
Discount and Promotions
While discounts don't always exist, it's a good idea to look for internet service with discounts and promotions.
 For example, some providers may offer you an introductory rate to use for a few months before normal rates commence.
 Others may discount users who subscribe to their other services, such as phones and TV. 
 Note that some providers may offer new users enticing discounts to lure them, only to be tied later by unreasonable contracts. 
Hence it would be best to be careful when going for discounted internet. Try getting reviews from independent parties and current users before buying a plan.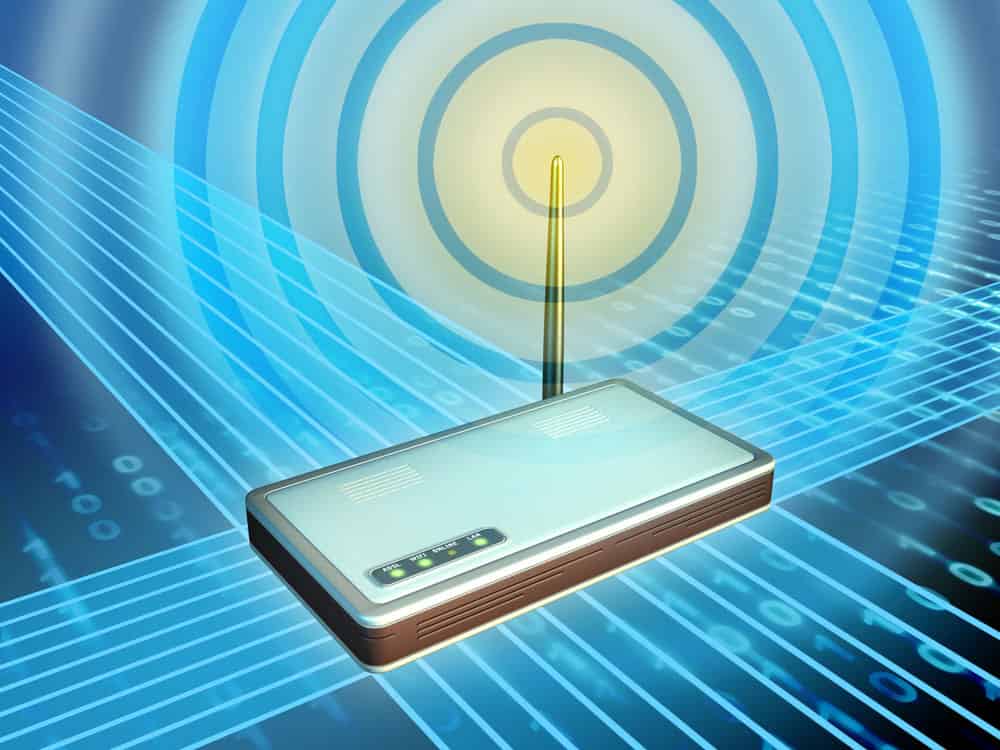 Wireless modem
Best Unlimited Wireless Internet Providers
Verizon 5G home internet
Verizon utilizes the 5G network on your phone but features a receiver that makes your home a Wi-Fi hotspot. 
Although with limited coverage, Verizon 5G Home offers excellent unlimited wireless plans where it's available. 
With only $50 per month, you get speeds ranging from 80 to 300 Mbps. It also offers 300 to 1000 Mbps for $70. 
While both plans are unlimited, the actual speed depends on your location. What's more, you do have to sign any contract or pay for installation or equipment.
 It offers to refund up to $500 to help terminate your former ISP contact.
T-Mobile home internet
Do you live in rural and suburban areas with no fiber or cable? No problem. T-Mobile home internet is here with excellent deals to consider. 
Like Verizon 5G, this internet also uses the 5G network, and you do not have to enter into contracts or pay for equipment.
The service offers between 75 to 245 Mbps for just $50 with free installation.
 The best thing is that it has other generous offers and you may get a discount as a qualifying new customer.
Comcast Xfinity Gigabit
Xfinity offers unlimited wireless in selected locations for a price starting at $35 per month. 
In other areas, you get 1.2GB of priority data which is more generous than most services can offer. 
Its speeds range from 50 Mbps to 1.2 Gbps, but the price varies from location to location. 
However, it does not offer unlimited internet in every place. Therefore, you might want to check if it's available in your area.
Starry
Another service that impressed me for its low cost and high speed is Starry. The service uses the same fixed wireless technology T-mobile uses to offer unlimited internet to buildings. 
Its most advertised plan is 200 Mbps for $50, but it offers other plans, such as 1000 Mbps for $80. 
Despite your chosen package, you get no contracts and unlimited data plans. What's more, there is no installation or equipment fee required. 
Therefore, if by chance you live in a place where Starry is available, it is worth considering.
Conclusion
Now you have some of the best unlimited wireless internet providers. You also have tips for choosing the best. 
Ensure you also factor in price, availability, reliability, and tasks you want to do with the internet.