About Nvidia Shield Miracast, Over the years, we have seen the growth and expansion of numerous wireless display standards in the market. 
Some, such as Chromecast and Miracast, have managed to survive till now. Others, like Intel WiDi, faced the wrath of harsh customer critics.
 What makes Miracast stand out, and why do we still have the technology to date?
Today's post introduces what Nvidia Shield Miracast is, the devices that support the wireless connection, its usage, and its difference from Chromecast or AirPlay.
Table of Contents
What Is Miracast?
Miracast is a standard wireless connection protocol developed by the Wi-Fi Alliance. 
It lets you link your tablet, laptop, or phone to a suitable output device like a monitor, projector, or television.
 Ideally, it functions as a wireless HDMI connection but with a better feature of viewing content on a big screen.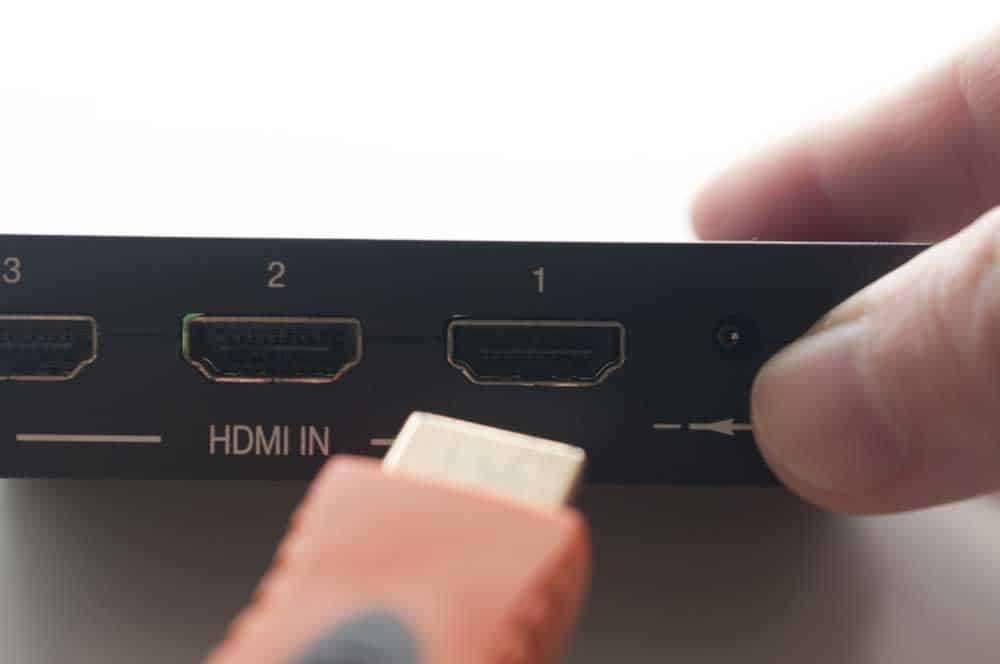 (HDMI connection)
It utilizes the peer-to-peer Wi-Fi direct standard for wirelessly casting the content or screen.
 In other words, you won't require an internet connection or Wi-Fi router for the wireless data transmission on the big screen.
 Rather, the casting device releases Wi-Fi signals to the receiver device (compatible with Miracast) to begin the data transfer.
In that way, you'll be able to easily transmit content that is Full HD or approximately 1080p and 5.1 for sound support.
Which Devices Support Miracast?
Generally, most industries employ Miracast support on several devices. Some of them include:
On Windows PC, when you want to use a Miracast on another computer, projector, monitor, or TV.
On tablets and smartphones to mirror the screens.
Microsoft in newer versions like Windows 11 and older ones like Windows 8.1.
Select Amazon Fire TV devices and all Roku's current streaming hardware.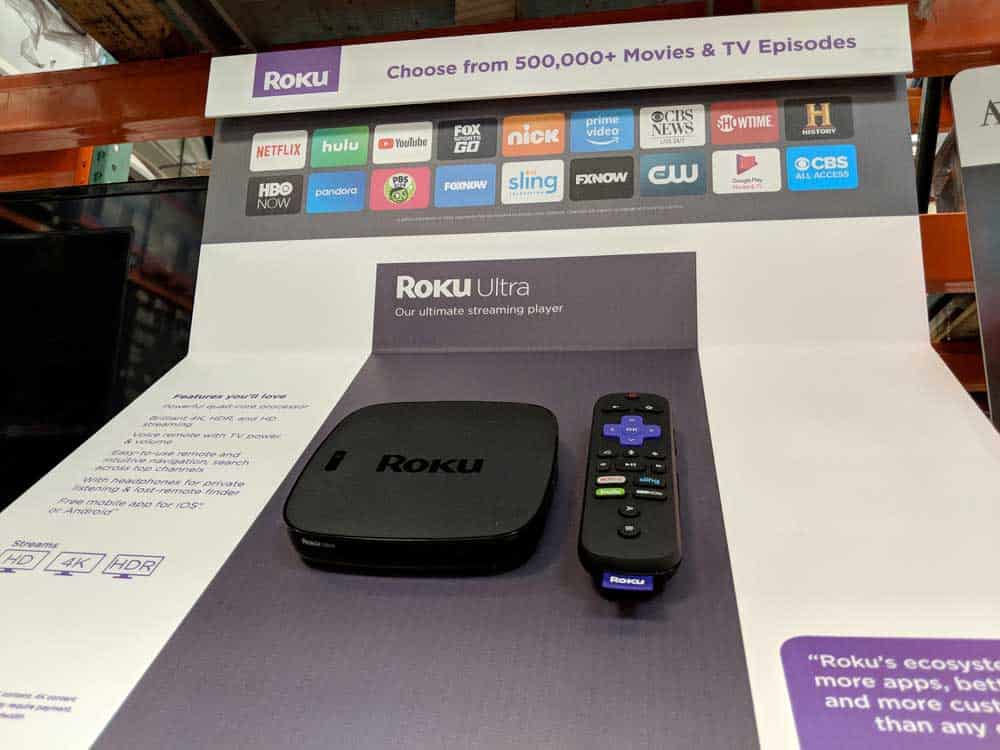 (Roku streaming on display)
In the past, Google has full Miracast support for most Androids. Unfortunately, the company got rid of it alongside Android 6.0 Marshmellow. 
Even though most Android stocks won't include Miracast, you might be lucky to find a few devices that still offer the service.
 If you need to know if your device is one of them, you can contact the manufacturer for clarification or inspect the device documentation.
Note: Not all devices go by the brand name Miracast. Some have adopted names, like Screen Mirroring, AllShare Cast, or Smart View instead of Miracast, albeit the function is the same.
Furthermore, if your projector, monitor, or TV isn't supporting Miracast, worry not. 
Buy a Miracast dongle like the Microsoft Wireless Display Adapter V2 and use it to add the Miracast feature to your devices.
 A dongle plugs into an HDMI or USB port.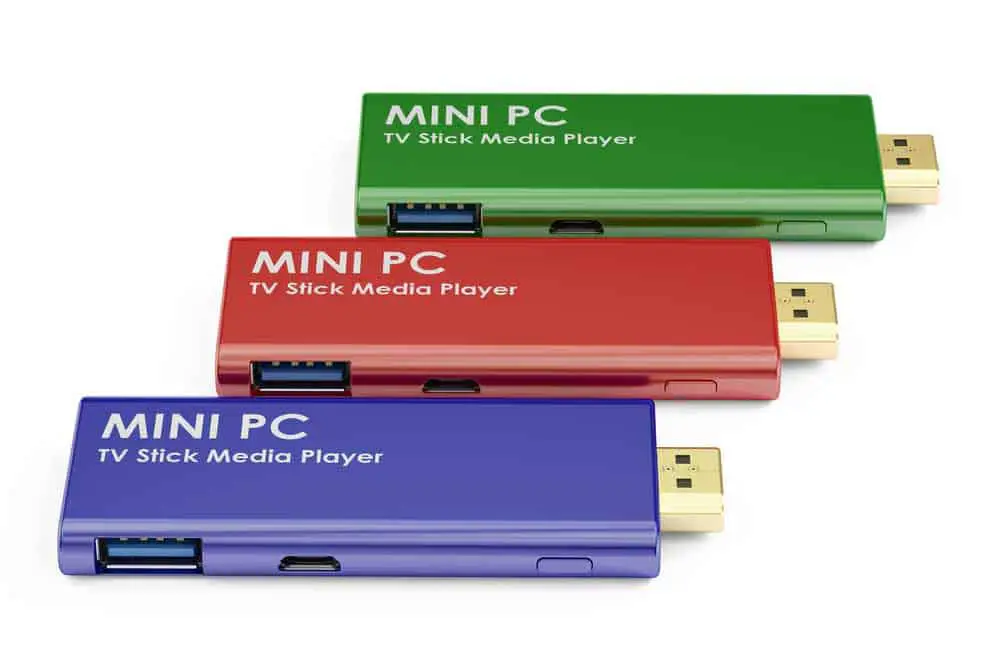 (Mini PC TV dongle sticks)
How to Mirror Your Screen Using Miracast?
First and foremost, ensure both devices have a Miracast certification before setting them up for screen mirroring. 
When using your tablet or Android phone for screen mirroring to another device like, a TV, locate the function in the device Quick Settings.
 If the function is absent in the former settings, click Settings > Connected Devices or Settings > Display.
For Windows 11 or 10 computers, open the Action Center, then click Connect to mirror your screen. 
The screen will pop up various Miracast displays from which you'll choose one that suits the receiver device. 
Alternatively, allow inputs from the PC's mouse and keyboard. Additionally, you can apply the 'Change projection mode' choice to avoid duplicating your display and rather extend it.
How is Airplay or Chromecast Different from Miracast?
Miracast and Airplay or Chromecast have significant differences, regardless of all casting your device's screen wirelessly. The differences are as follows;
First, Apple Airplay offers more flexibility than Miracast since it can stream certain content formats from the sender's device. While streaming, you won't need to Screen mirror the whole device's screen. The only limitation is getting the Airplay support feature in Apple devices only.
Secondly, Chromecast supports screen mirroring and third-party apps such as Netflix. Additionally, it enables you playback locally stored or internet-based content on TV while using your phone with zero effect on the casted content. Unfortunately for Miracast, any casting device should always be active every time despite the situation causing a high battery drain.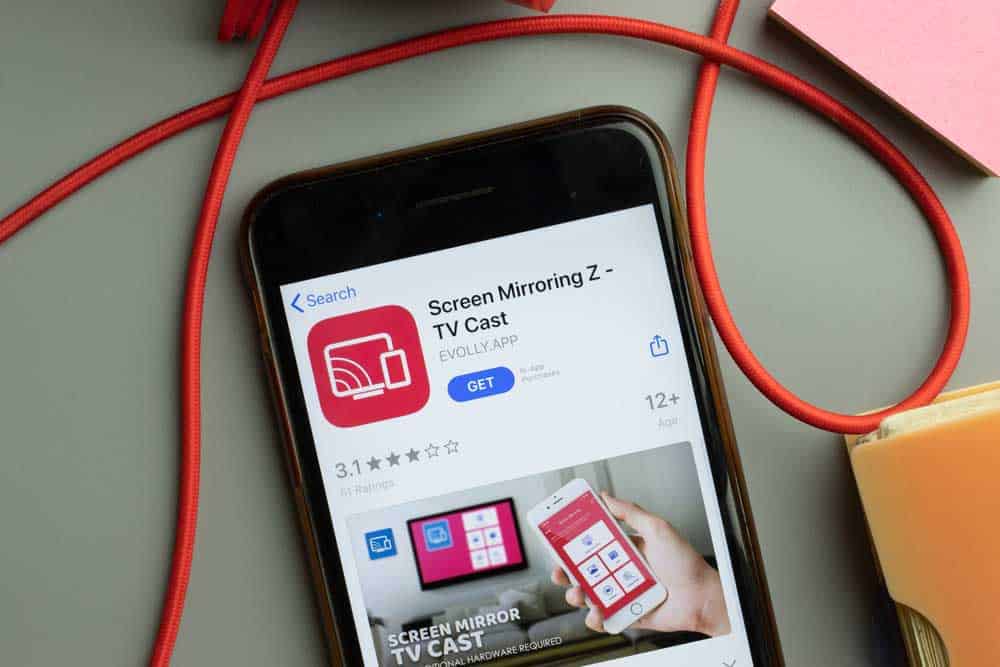 (Screen mirroring concept)
You will also need a stable internet connection for seamless casting since Chromecast requires one external Wi-Fi connection (for output and casting devices). An advantage to this over Miracast is that Chromecast can easily stream larger files using internet connection bandwidths.
Sadly, only a few Chrome or web apps and select mobile support Chromecast.
Next, Chromecast needs a proprietary Google for compatibility, while a Miracast doesn't require one.
Lastly, Miracast's only screen mirrors a tablet, laptop, or smartphone's screen on a projector, monitor, or TV. Contrarily, AirPlay and Chromecast have several added features, including streaming audio using speakers.
Conclusion
While Miracast may be ideal for screen mirroring, sometimes you experience some frustrating challenges, especially with connections. 
Other times, identifying devices with the feature becomes difficult since some manufacturers brand the Miracast differently.
Either way, there is absolutely no crime in trying it out because it may work perfectly for you. If you need other options, try AirPlay or Chromecast. 
Further, if you experience any issues with the Miracast, our team/page will always be there to answer your technological needs.