About Best Emulator For Nvidia Shield, Nvidia Shield is my favorite media player due to its powerful processor that can stream videos and play games. 
But did you know you can play all types of games, including your favorite childhood games, using this media player?
 You only need an emulator, and you can stream Lara Croft, Sonic, Mario, and other classic games on your big screen. 
This article discusses what emulators are, how to use them, and also recommends the best emulator for Nvidia Shield.
Table of Contents
What is an Emulator
Generally, an emulator is a program running on a certain OS and emulates the functionality of another in a different OS.
 For example, software installed on a Windows laptop to ape the functionality of a program that uses an Android system. 
In our gaming case, you can install an emulator program in your Nvidia Shield to emulate the functionality of a gaming console.
Although the concept sounds straightforward, it's a complex coding that apes graphics, sound, CPU, and storage systems.
 You can use this software to bring a gaming console you played 25 years ago to life.
You will typically require a different emulator program for each game console. 
For example, the PS2 emulator differs from Super Nintendo or Xbox gaming emulator. 
However, a few emulators can mimic several gaming consoles, but they may not work as efficiently as dedicated ones.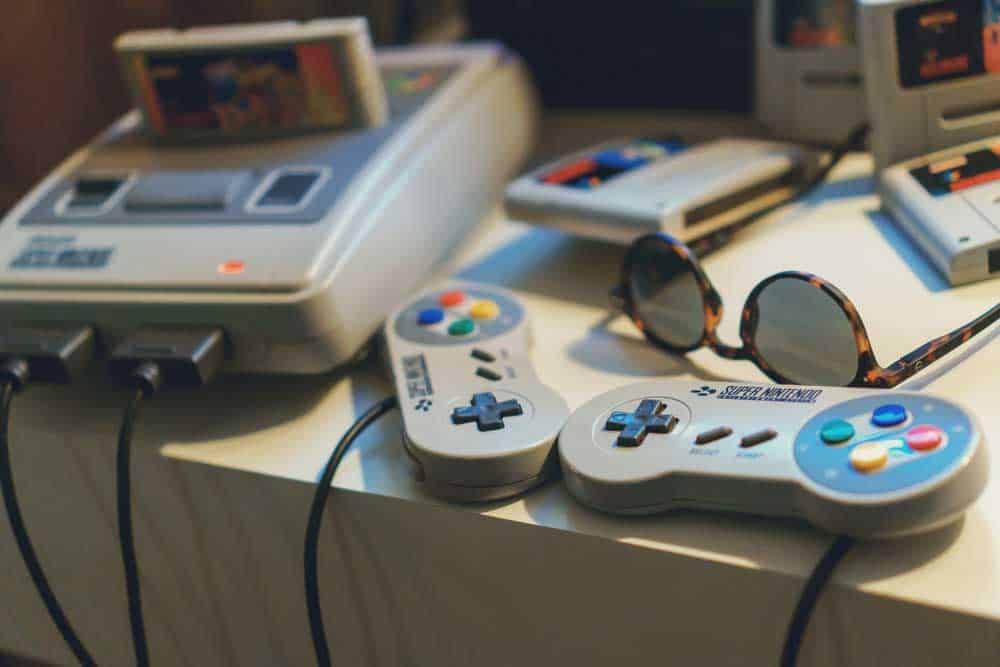 Super Nintendo gaming console
How to Emulate Games on Nvidia Shield TV
Emulator programs are readily available on Aptoide and Google Play Stores. 
If you can't find your preferred emulator on the stores above, you can use a sideloading program like Downloader. 
After you have installed the emulator, launch it, and it will ask for permission to access external input storage. 
Accept to auto-detect the controller and the storage you have connected to your device.  
Once the emulator program is on your device, download and install the File Manager available on Google Play Store.
The next step is downloading the ROM files of your classic game and saving them to a folder on your USB drive. Ensure you save it in a separate folder for easy navigation.
Open the file manager and click the three horizontal bars on the left side of the screen to reveal a settings icon.
Click the settings icon, navigate downwards, and uncheck the Bottom Context Toolbar Box.
Now navigate back to the file manager, click the USB drive, then select the ROM file you downloaded
Click and copy the ROM file and paste it into the internal memory of your Shield TV via the file manager.
Once done copy-pasting, launch the emulator app and find a compatible emulator that displays the ROM file.
The last step is to click this folder and select the game you love and enjoy
While emulators are legal, note that most games have copyright issues; hence you should proceed cautiously. Alternatively, you can download torrent files or extra the ROMs of a game you own.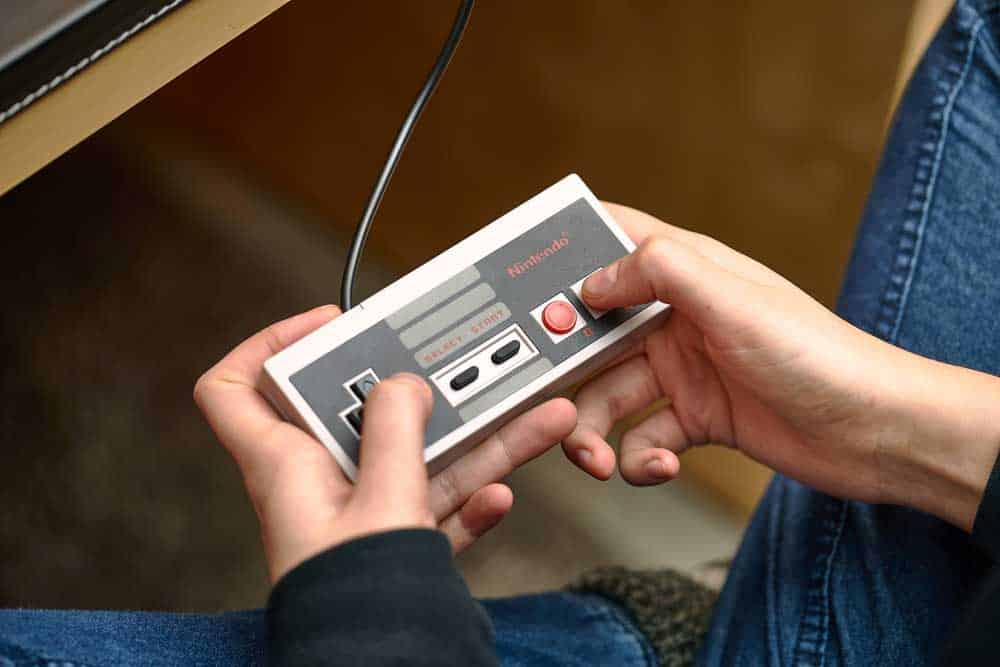 Playing Super Mario
Options to Consider While Select an Emulator
Since choosing an appropriate emulator can be arduous, let's discuss some factors to consider.
Availability
The first consideration is to ensure the app is readily available on the Play Stores supported by your Shield TV. 
Availability ensures easy downloading and updating and prevents harmful malware from infecting your device. 
However, as I said earlier, you can still sideload an emulator even if it's unavailable on the Play Store. 
The only problem with sideloading is that it requires several apps to download and install on your TV. 
Additionally, a sideloaded emulator is not easy to update as it is with Play Store emulators.
Ease Of Use
You might want an emulator with an easy-to-use interface for straightforward loading and gaming. 
Also, check for apps with aesthetically pleasing interfaces, autodetection support, and game sorting. 
The aspects above can be engaging and generally improve your gaming experience. 
Additionally, check for automatic controller detection and mapping and external controller support. 
For starters, manual controller mapping can be demanding, not to mention error-prone. Lastly, ensure it supports multiple files easily.
Optimization and Updates
As we established earlier, emulators supporting several gaming consoles are prone to lags and controller incompatibility. 
Therefore, check for proper optimization for all platforms to use such emulators.
 However, I recommend emulators designed for a single gaming console since they are properly optimized. 
Such single-platform emulators make playing control sync straightforward and playing easy. 
In addition, ensure the emulator you choose has developer support and regular updates, especially if it's a premium version. 
Abandoned apps are prone to errors and bugs, with no one to contact when encountering difficulties.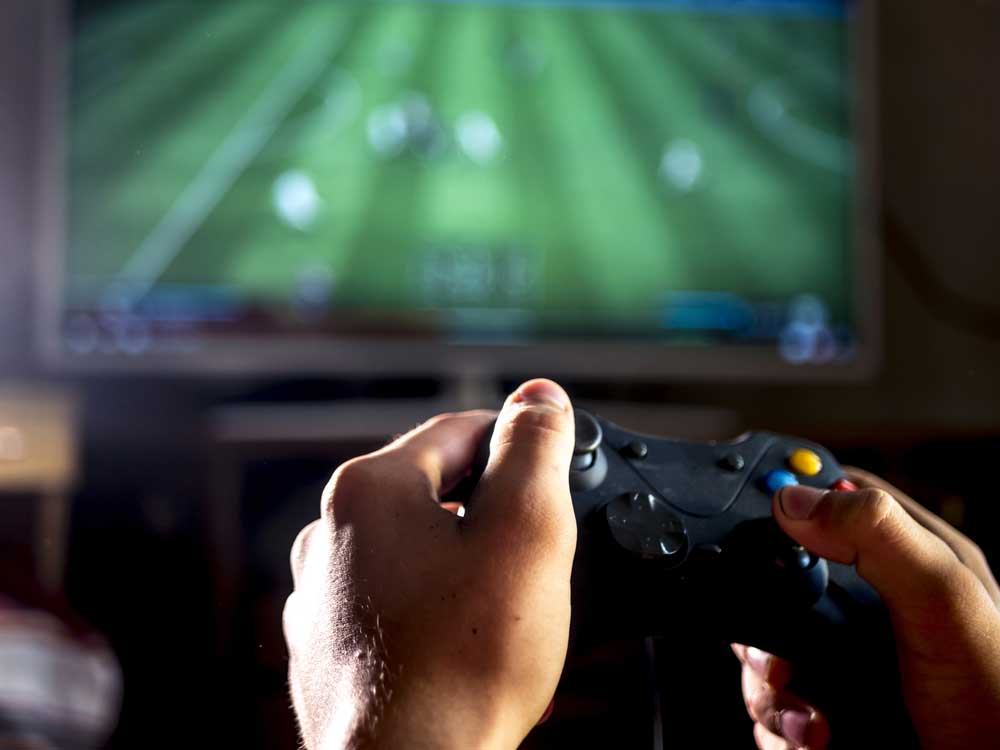 Playing Game
Best Gaming Emulators for Nvidia Shield
Considering all the above factors, I have researched and compiled five emulator apps to consider for your Nvidia Shield.
RetroArch
RetroArch is a free and widely used emulator due to its attractive graphical interface and numerous features. 
The app is optimized for several gaming consoles meaning you can play games from different platforms. 
One of the main capabilities of RetroArch is using plugin-like features known as cores. 
Each gaming platform has several cores meaning you can switch if one fails. 
It also supports automatic game detection, sorting, and control and has built-in shader packs for game enhancement. 
It is also customizable and supports game recording, streaming, and button mapping.
Classic Boy
ClassicBoy is also a multiplatform emulator with an appealing and easy-to-navigate user interface. 
Although multiplatform emulator, it has only 8 cores which are way less compared to RetroArch. 
However, it supports all main platforms, including NES, SNES, Playstation1, and GameBoy.
 Its game loading and customization are superb and support both Pro and base models of Nvidia Shield. 
Additionally, it is free on Play Store, but there is a Gold version with extra features such as gesture controls.
PPSSPP
If you are looking for a free emulator to play PSP games on your big screen, PPSSPP is the real deal. 
The emulator is available on the Play Store and features an excellent UI that recognizes and sorts stored games atomically. 
It also comes with snappy upscaling and auto-controller mapping features for enhanced control of your games. 
Additionally, you get amazing features like anisotropic filtering and texture scaling to enhance the appearance of those old games. 
What's more, you can save the progress of your game and play later.
FPse
For an emulator optimized for playing PS1 on your Shield TV, FPse might be your best bet for an immersive experience. 
The app is a single-platform emulator with super graphics and resolutions for PS1 games. 
It can scan and display stored game art for easy identification and launching. 
The emulator has advanced features like vibrating force feedback emulation, autofire, and auto-cheat capabilities. 
Additionally, it supports external control, auto customization, and various file formats. However, the app is not free and costs $3.49 on the Play Store.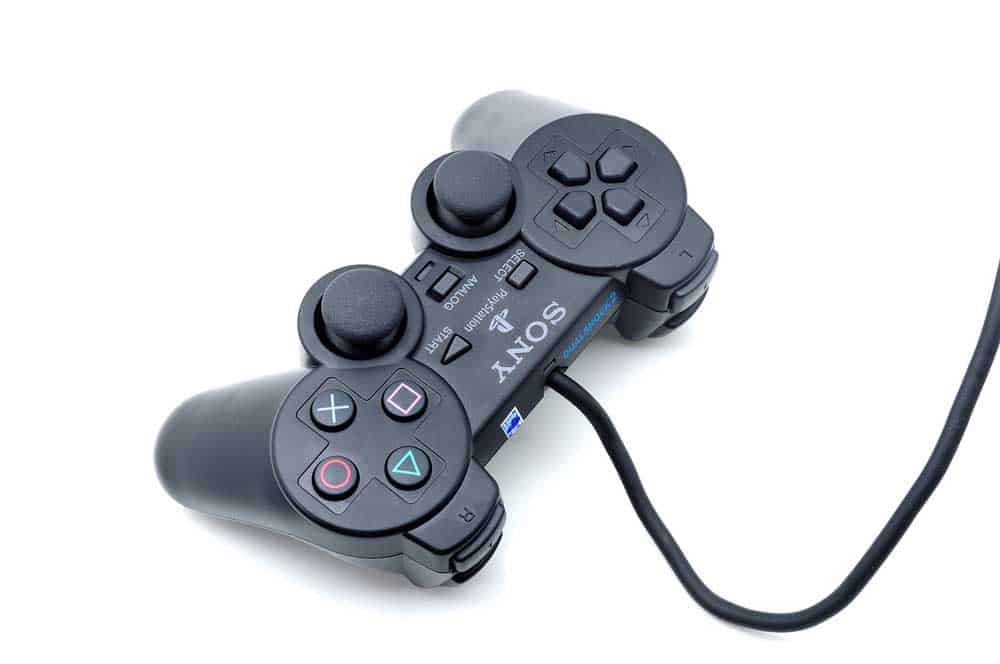 Game controller
MD.emu
The MD.emu is the best emulator app for accessing Sega Genesis games like Sonic and Contra. 
The app has external control support, custom key profiles, and an optimized interface that immerses retro games.
 It also supports various file formats and game autosave with 10 save slots. 
While the app is easy to use with amazing graphics, its only downside is that it costs 4.99 on the Play Store.
Conclusion
Now that emulators are the new norm to enhance your Shield TV capabilities, you should check our list. 
However, consider the above-inscribed aspects when deciding what emulator to use with your TV.