Starlink vs. Centurylink, which one should I choose? This is the question that lingers in many internet users' minds. 
While both offer incredibly high-speed internet, they vary in many aspects, including price, method of service, and availability. 
But the best thing is that, unlike in the old days, these days people have several internet providers to consider. 
Let me share my comprehensive research on the two internet giants to help you choose the best.
Table of Contents
Starlink Vs. Centurylink: Definition
The tech guru Elon Musk founded Starlink, a satellite-based internet service provider headquartered in Redmond, Washington. 
The company came to life in 2019 when it launched its first satellite constellation and deployed 4000 satellites. 
It aims at offering internet coverage all over the world, especially in the remotest areas where traditional coverage is minimal. 
In this quest, Starlink plans to launch 42000 satellites with 12000 already approved.
In comparison, Centurylink is a fiber internet provider owned and operated by Lumen Technologies.
 It started its operations in 1930 and has its headquarters in Monroe, Louisiana. 
Today it's one of the largest internet providers, with over 4.5 million users covering more than 35 States in the US. 
Apart from fiber internet, Centurylink also offers other services such as satellite TV, telephone, and data solutions.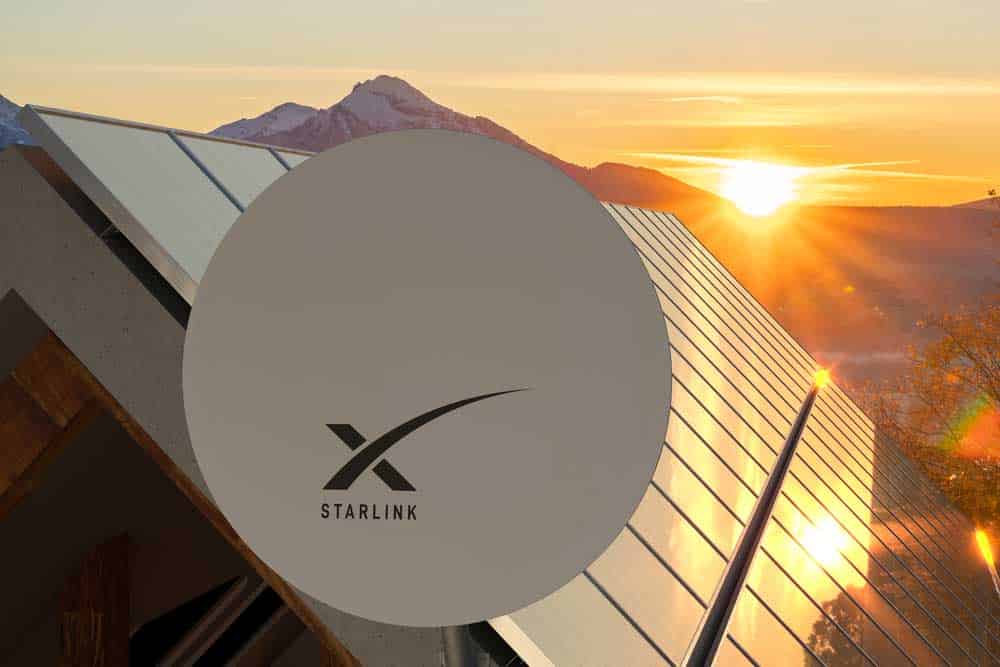 The Starlink round dish
Starlink Vs. Centurylink: Method of Service
Starlink uses low earth orbit (LEO) satellites and phased array antenna technology to provide internet to its clients. 
Unlike other satellite internet providers, these satellites orbit near the Earth, ensuring faster signal transmission. 
This LEO and phased array antenna technology contribute to high speed and low latency compared to conventional satellite internet providers. 
The ultimate Starlink goal is to launch thousands of satellites to create a constant and consistent transmission network.
Conversely, Centurylink employs DSL and fiber optic technologies to provide internet service. 
Fiber optics refers to underground cables made of plastic or fiberglass that transmit data in light impulses. 
On the other hand, DSL transmits data via copper wires found in telephone lines. 
Both these methods ensure extremely low latency and fast internet speed, with Fiber optic being the fastest. Additionally, Centurylink also offers wifi internet too.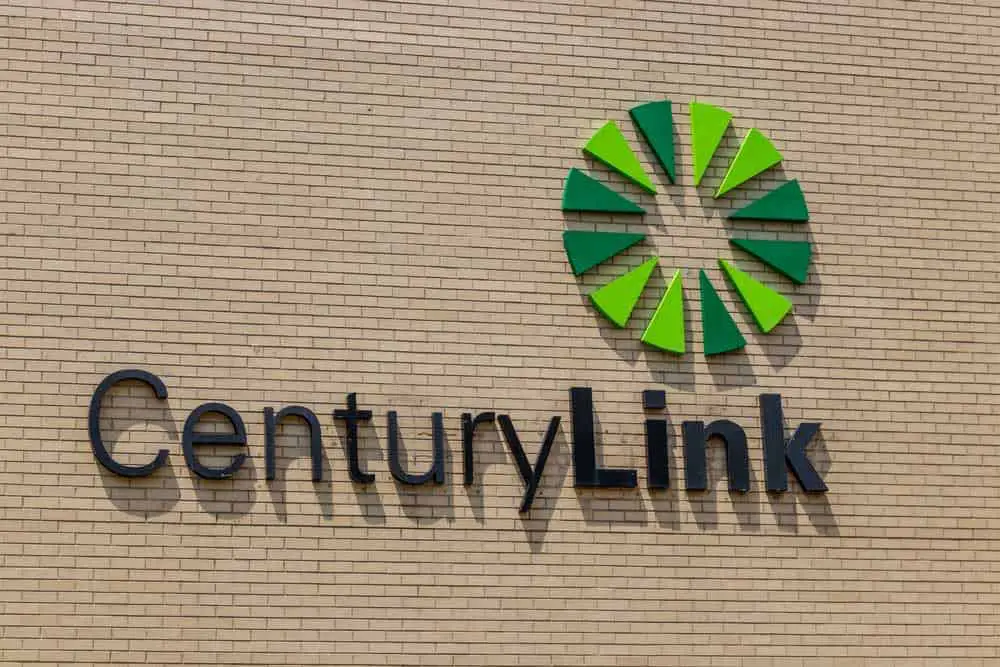 Centurylink log
Starlink Vs. Centurylink: Availability
While still in its early stages, Starlink is available in 54 countries and is still developing its services in many others. 
The company is eyeing a big demographic, especially those living in remote areas and developing countries. 
This worldwide coverage may be easier to achieve shortly, given its plans to launch 42000 satellites. 
Additionally, it is relatively easier to extend satellite internet across the sea than to extend a wired one.
On the other hand, Centurylink is optimized for urban coverage with service in 36 states in the US. This translates to more than 4.5 million users in the US.
 Therefore, it's safe to say that Centurylink is only available in areas with infrastructure for cable internet.
Starlink Vs. Centurylink: Speed 
Fiber or DSL internet is always faster than satellite internet because of the transmission mode. 
That said, Centurylink wins in this category, with its speed ranging from 100 to 960 Mbps. 
Unlike satellite internet, both download and upload speeds in fiber internet are the same. 
Additionally, they are mostly consistent since external factors such as weather do not affect them. 
Starlink's advertised download speed is 300 Mbps, but it can vary depending on your plan, weather, and days.
 Depending on the aforementioned factors, its upload speed is between 5 and 40 Mbps. 
Therefore, when comparing these too in terms of speed, Centurylink is a worthy choice if it's available in your area. 
Moreso, it's ideal for real-time online activities such as gaming and VoIP technologies.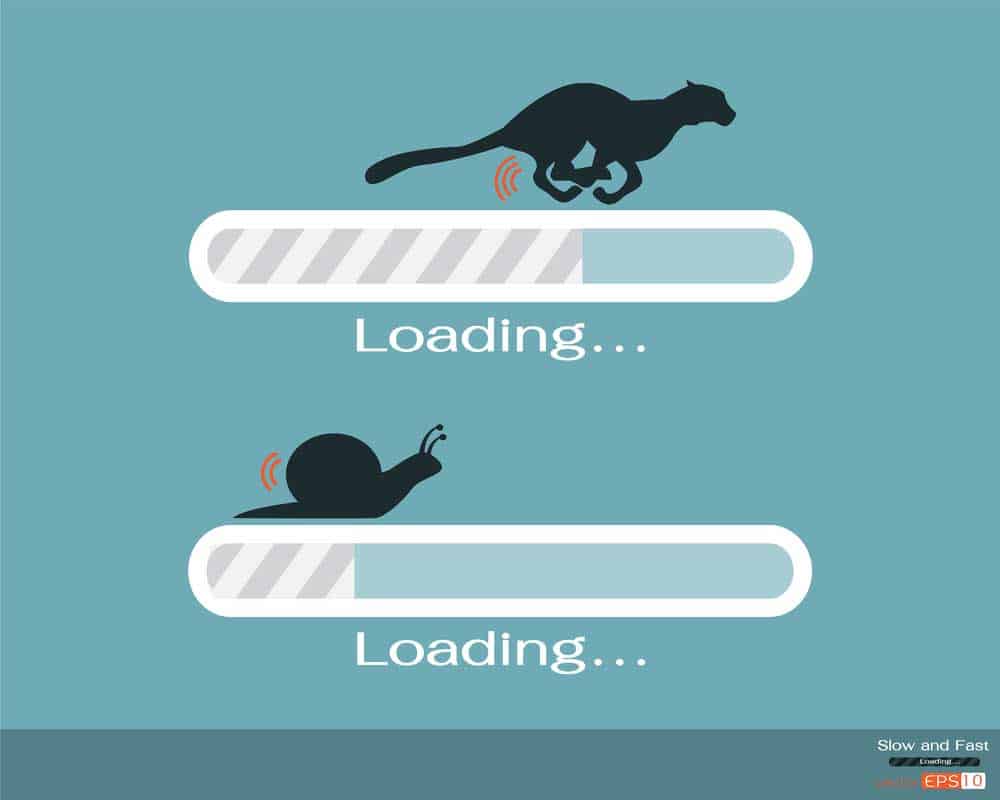 Internet speed illustration
Starlink Vs. Centurylink: Latency
The lower the latency is, the better the internet service, especially for gaming, wifi calling, and other real-time activities. 
In this sector, wired internet is like cable, and DSL has lower latency than satellite internet.
 Therefore, it is safe to say Centurylink has lower latency than Starlink. 
For Centurylink, signals travel through a solid medium and short distance, thus reducing ping. 
In Starlink, signals travel far and through the air from the user's device to the satellite and back, hence the bigger latency.
When comparing the two, you can experience latencies of as low as 1 ms in Centurylink.
 These low latencies make this internet useful for fast response activities that require zero lag.
 On the other hand, Starlink features a latency of between 20 to 40 ms, which is still low compared to other satellite internet services. 
While it may not be ideal for high-end real-time gaming, it's still appropriate for light games. 
Starlink Vs. Centurylink: Reliability
Reliability is a key factor to consider when comparing internet service providers.  
After all, you need a service always there when you need it. Centurylink promises 99.99% reliability. Being a cable network, this is achievable since there is not much fluctuation in transmitting data.
For Startlink and other satellite internet providers, it is hard to promise such a reliability level. 
This is because so many unforeseen factors affect satellite internet delivery. 
For example, storms and electromagnetic waves can cause atmospheric instability, thus disrupting internet signals. 
However, Starlink tries to curb this vice by developing a technology that enables rerouting to the other nearest satellite. 
Additionally, the company continues to launch more satellites, eventually making their internet reliable. 
Starlink Vs. Centurylink: Price and Installation
Starlink offers different packages depending on your budget and preference. 
For example, it will cost you $599 for equipment and $120 per month to get the residential plan. 
Its roaming plan sells at a $599 one-time equipment fee and $150 per month.
 If you opt for the business plans, you must pay $2500 for the equipment and a $250 monthly subscription. 
The best thing is that you get unlimited data for these plans at no extra cost.
 It's important to note that Starlink provides a straightforward installation manual for self-installation. 
However, if you need assistance, you can hire a technician at your own cost.
Conversely, Centurylink offers two data plans. One is the SImply Unlimited Internet plan, which retails at $50 per month for resident buildings. 
With this package, you get 100 Mbps speed of unlimited data, which you can connect to several devices. 
The other one is the Fiber Internet package which offers a whooping 940 Mbps for only $70 for businesses. 
Both these packages come with free installation. 
However, the company requires you to buy its installation kit worth $200. 
Alternatively, you can rent the same kit for 15 per month from the vendor.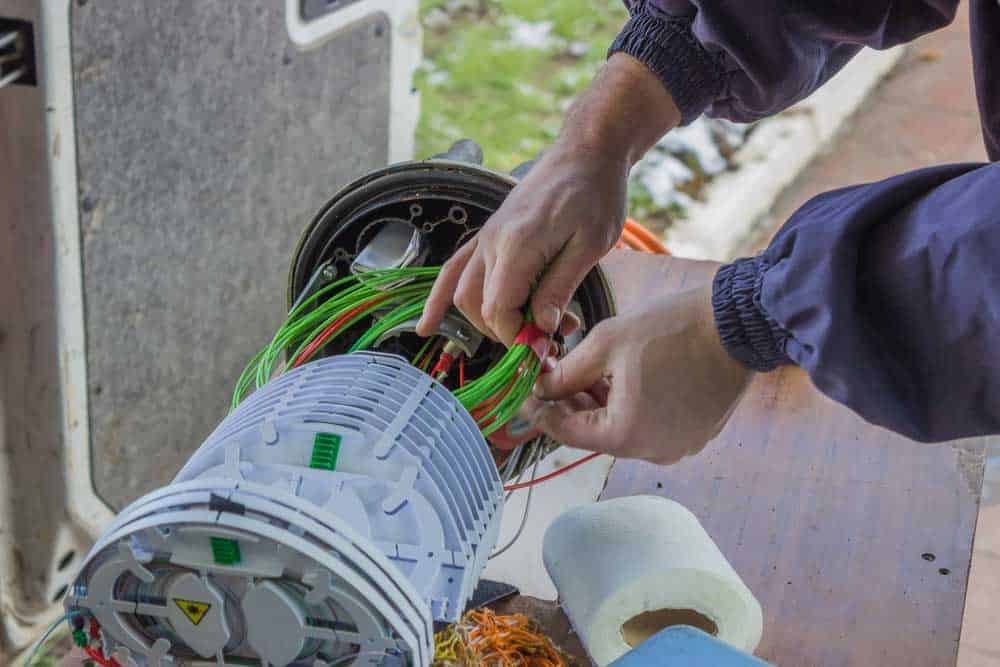 Fiber optic installation
Starlink Vs. Centurylink: Customer Support
Customer service is very important for solving subscription and network troubleshooting issues. 
Centurylink has the easiest methods to contact their customer service. 
The company has several dedicated phone numbers which you can use. You can also contact them via email and their website. 
For Starlink, there is no conventional way to contact their support. Instead, they have an online ticketing system. 
Here, they make you fill out a form they can respond to at their convenience. You can find this form on their app or website; it may take more than 72 hours to get a response. 
However, since the company is improving its network and getting more subscribers, we hope they provide a contact number soon.
Conclusion
Generally, the internet service you choose depends on where you live and what you seek. 
Centurylink is ideal for individuals living in areas with DSL infrastructures and looking for super-fast internet. 
However, if you live in rural areas where people struggle to send even a light email, consider Starlink. 
Additionally, Starlink is still developing, and it's tempting to think of its capabilities once it reaches its full potential.