Most people confuse the difference between Subaru Starlink Vs. Space X Starlink because of the last name.
 Understanding the differences is vital to making technological decisions and innovations. 
This piece will show you all the unique features, perks, designs, and purposes of SpaceX Starlink and Subaru Starlink. 
Table of Contents
Subaru Starlink vs. SpaceX Starlink: Product
Subaru Starlink
The Subaru Starlink works more like an Android or iOS system on mobile phones. It involves all connectivity, wireless control, and in-vehicle entertainment. 
This system was introduced to Subaru vehicles in 2009 and has since been an option for new models since then., Otherwise, anyone with a Subaru car can opt-in for the wireless program. 
Starlink Multimedia
Starlink multimedia is a shell of all applications available on the system. SiriusXM, iHeartRadio, Pandora, Yelp, NAVI, and Magellan are just a few of the stock apps that come with the system. 
As mentioned earlier, these apps are available on mobile devices(Android and iOS), where they enhance accessibility. 
Starlink Safety
Starlink safety is a game-changer for Subaru as it brings safety and protection to the core of its functions. 
The most crucial feature of Starlink safety is the collision notification, which will contact Starlink customer care if your airbags deploy. 
The connection gives the customer team an accurate location to help arrange assistance. 
Starlink Safety also has an SOS button, vehicle health report and diagnosis, stolen vehicle recovery, and more. 
SpaceX Starlink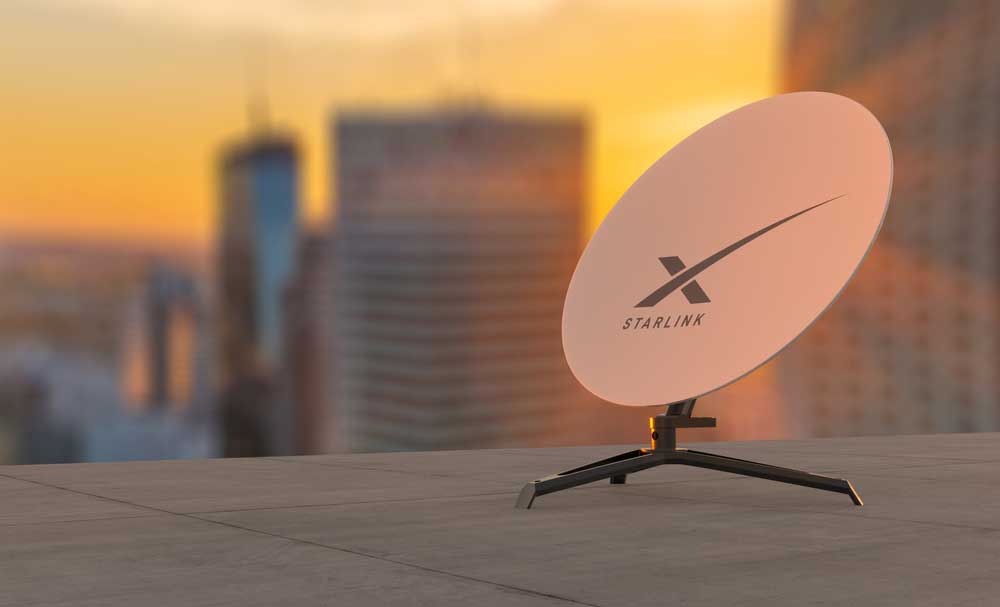 Starlink satellite dish 
Space X is an advanced tech service with its primary function to make and advance space rocket technology. 
The company has recently branched its functions to internet connectivity using satellite technology in the Starlink program. 
Starlink is set to use over 3000 low-earth orbiting satellites, and as of 2023, they have more than 4000 satellites in orbit. 
Starlink provides high-speed internet across the globe and has since connected more than 1.5 million users. 
Residential
The first tier, the residential plan, is Starlink's basic plan which offers internet to homes and small businesses. 
Starlink Residential provides a simple data plan with high-speed internet services and minor lag caps. It offers speeds of up to 200 Mbps, depending on the time and location.  
Roaming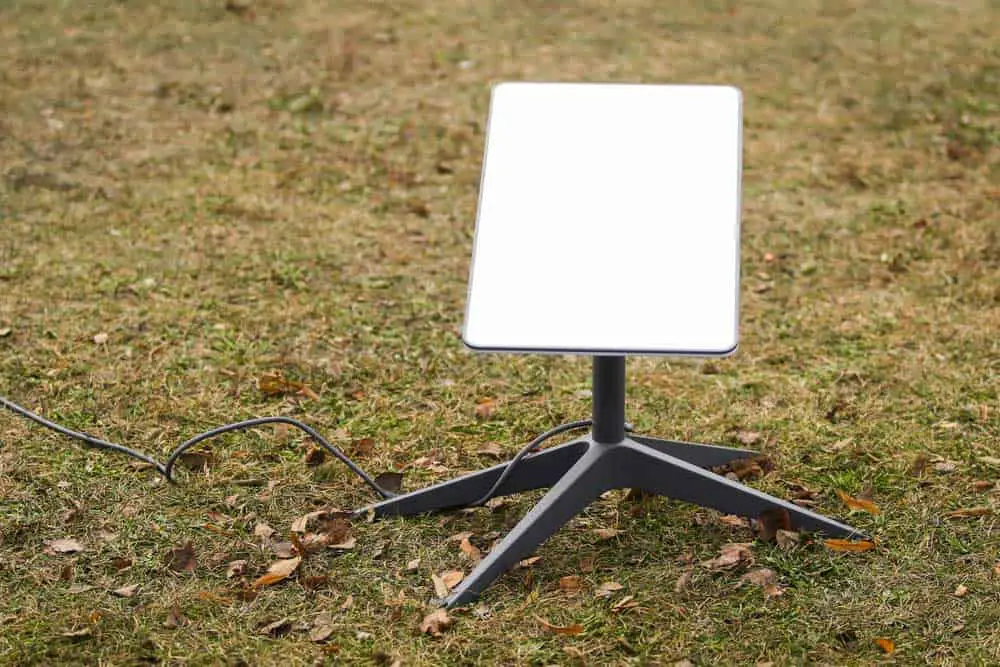 Starlink antenna outside 
As you upgrade to Starlink Roam, the tech company allows you to carry your dish everywhere for the best internet experience. 
This plan comes with a portable internet kit you can install on vehicles and use while driving. 
Since Starlink considers it a temporary plan, you can pause the Starlink Roam plan and use it whenever necessary- a great idea for summer RV trips!  
Business
The Starlink business plan is geared towards the corporate community with huge business-use packages. 
One of the many perks of Starlink's business plan includes 24-hour priority support, high-speed internet, DHCP connectivity, unlimited data, and more. 
Its enterprise solution is great for businesses with high technological demands, such as video conferencing, cloud-based applications, system backups, and online briefings. 
Mobility
The mobility plan is a corporate version of Starlink roaming. It offers high-speed connectivity for big corporations as it can connect to more satellites using the Flat High performance.
 Its hardware has a permanent design and is sturdy for business use, including shuttles, trucking, and emergency responses. Starlink mobility plan has speeds of up to 220 Mbps. 
Maritime
In the maritime package, Starlink offers global coverage in oceans and seas. 
The plan has a High-Performance Flat kit that can withstand extreme weather with a secure remote monitoring system. 
Starlink Maritime offers about 220 Mbps download speeds and low-latency internet service. 
Aviation
Internet on the plane is a decade-long issue, and no provider seems to get the solution right. 
In the Starlink Aviation plan, people can access high-speed, low-latency internet in-flight speeds up to 350 Mbps. 
At such speeds, passengers can access several internet applications such as video calls, virtual games, and other data activities. 
The Starlink aviation kit is easy to install and includes a power supply, Aero Terminal, harnesses, and wireless access points. 
Subaru Starlink vs. SpaceX Starlink: Pros and cons
Subaru Starlink
Pros
Security and safety 
Best multimedia access and services 
WiFi accessibility 
Affordable pricing options 
Cons
Lagging camera
A head unit bug, which suits radio control and audio 
The display sometimes goes blank 
SpaceX Starlink
Pros
High-speed internet service 
Global connection in remote areas
Flexible internet plans 
Quick installation 
Cons
Slow internet in high-traffic areas like cities 
Most kits are not portable 
Service lags due to bad weather 
System updates 
Subaru Starlink vs. SpaceX Starlink: Subscription Cost
Subaru Starlink has two packages. If your Subaru is new, you can enjoy the Starlink services at $99 per year, and if you buy a new Subaru with Starlink preinstalled, you get one year for free.
 Also, you can install Subaru Starlink on used Subaru vehicles at $149 per year, with a $100 waiver on the first year. 
SpaceX Starlink is available in several monthly plans. The residential or basic plan costs $110 per month with a $599 one-off equipment fee.
 The Starlink RV costs $159 monthly with a $599 equipment fee. The Starlink Business is $500 monthly, with a one-time $2,500 equipment fee. 
Subaru Starlink vs. SpaceX Starlink: Order method
Subaru Starlink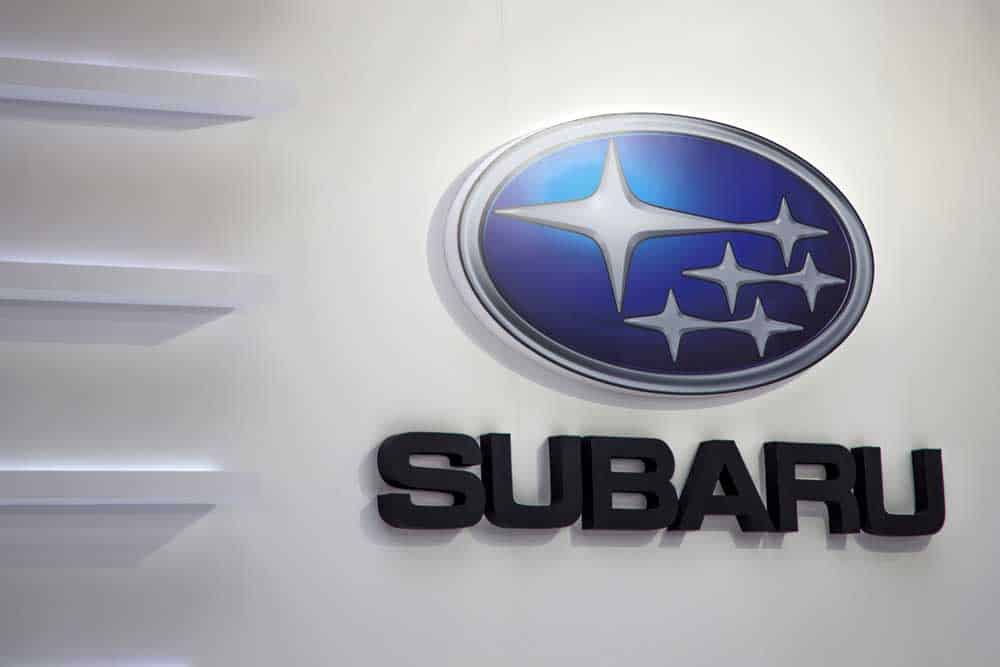 The Subaru car logo 
The logistics of Subaru Starlink's operations make it billable through a subscription model. 
It is currently available on Subaru vehicles and certified second-hand or older models. 
The Subaru Starlink system is on Amazon and other third-party sellers, though we recommend getting it from the official Subaru website. 
Let's take a look at the sign-up process. 
Step 1: Enroll an account
Log on to MySubaru.com and sign up by filling in your details. 
Apart from the name, country, telephone, and birth date, Subaru requires your vehicle's VIN (Vehicle Identification Number). 
Ensure you have it written somewhere before signing up.  
Step 2: Select Subaru Starlink packages
Once Subaru verifies your information, you will see two subscription packages billed annually. 
Choose between The Starlink Safety Plus Package and The Starlink Assistance Plus & Security Plus plans to proceed to the next step. 
Step 3: Set up your Starlink
Once you complete subscription payments, log in to your Starlink Access account and create a profile. 
It is crucial to complete this step as your details will matter in any emergency. Also, update your profile information accordingly. 
For instance, update your address when you move into a new home. 
Step 4: Download the Mobile App
The final step is downloading your Starlink mobile app to access more remote features. 
The application is available on Android and iOS devices and won't take up much space on your phone. 
After downloading, enter your PIN and start exploring the telematics of Subaru Starlink. 
Subaru Starlink Vs. Space X Starlink: SpaceX Starlink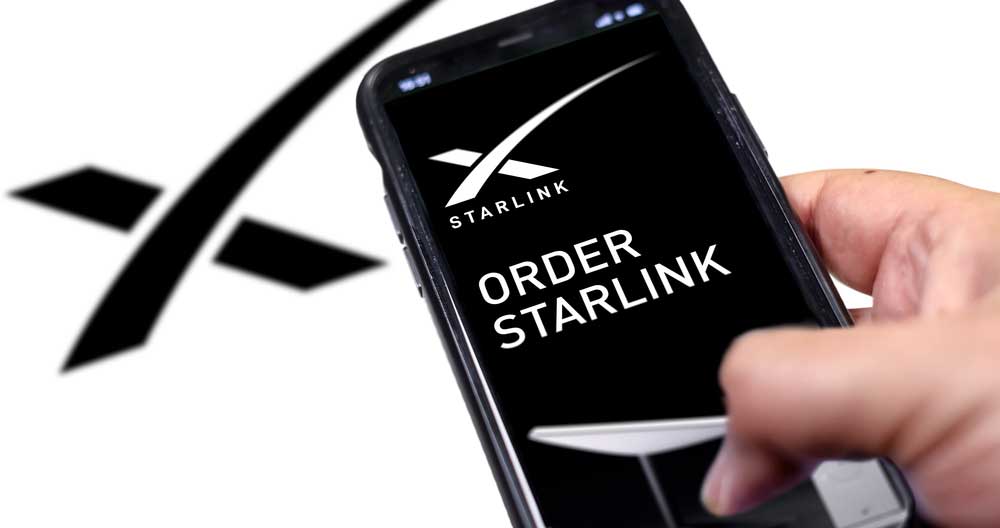 Starlink website on a phone 
It's interesting how SpaceX has specific kits for its packages; most times, each internet package has some specific kits. 
So, if you want to order from SpaceX Starlink, you must first know which package you want and then review the costs before ordering. 
Also, it is vital to know Starlink is unavailable in some countries, and you might want to check availability beforehand. 
Step 1: Sign Up
Head over to the Starlink website and sign up with your personal information. You must enter your home address, the primary shipping address, when you order. 
It's worth noting that Starlink does not allow people to make orders on behalf of others or to people in restricted countries.
Step 2: Select Your Plan
Starlink will then present the various plans available, including costs, average internet speeds, and the kind of kit you'll need. 
Select a plan that fits your preference and click on Proceed.
Step 3: Place an Order
Place your order and make payments using the available options (VISA should work in most countries).
Once you have ordered, Starlink will ship your kit within 2 days, and you should have your package in 2 weeks. 
Step 4: Install Your Kit
Installing Starlink is simple and should take a few minutes. However, business and roaming plans may need basic technical skills like drilling and mounting. 
Otherwise, if you're on the Residential plan, the kit is quite easy to set up.  
Step 5: Activate Your Service
An activation code will be sent to your profile once you have the Starlink kit. Input this code to activate your payment plan and enjoy fast internet services. 
Step 6: Enjoy the Internet
With everything set up, you can enjoy unlimited internet and browse your favorite content online. 

Conclusion
As you can see, there is a huge difference between Subaru Starlink and SpaceX Starlink. Both services have different purposes. 
The Subaru Starlink is an infotainment service that offers security in Subaru vehicles, while SpaceX Starlink offers satellite internet services worldwide.
We hope this article has shed light on the two services, despite sharing the same "last name."