About Blink Subscription Plan, Regardless of where you reside, security is paramount to ensure the safety of your property and loved ones.
 After you have exhausted traditional security tips, the next step to take your security details a notch is using video monitoring technology. 
However, professional installation can be time-consuming and expensive. Here is where Blink's smart and wireless security technology comes into play.
 Blink DIY security technology features outdoor, indoor, and mini cameras with either night vision or regular capabilities for enhanced monitoring.
 I have researched the Blink subscription plan and will share the details comprehensively below.
Table of Contents
Does Blink Require a Subscription?
Unlike other systems, you do not need costly monthly subscriptions with Blink. You just need to purchase the camera, install it, and use its free plan. 
After all, it already comes with vital functionalities such as two-way audio, motion alert, and live viewing. 
However, if you desire extra amazing features such as video sharing, cloud storage, and others, then consider the premium version.
Factors In Calculating Blink Camera Subscription Cost
If you opt for the paid subscription, you must calculate the cost before subscribing. 
The good news is that Blink camera subscription costs are clear and easy to understand, with no hidden charges. 
Unlike other cameras, the is no cost based on image quality, storage volume, or recording type. It is mostly dependent on the devices you wish to connect.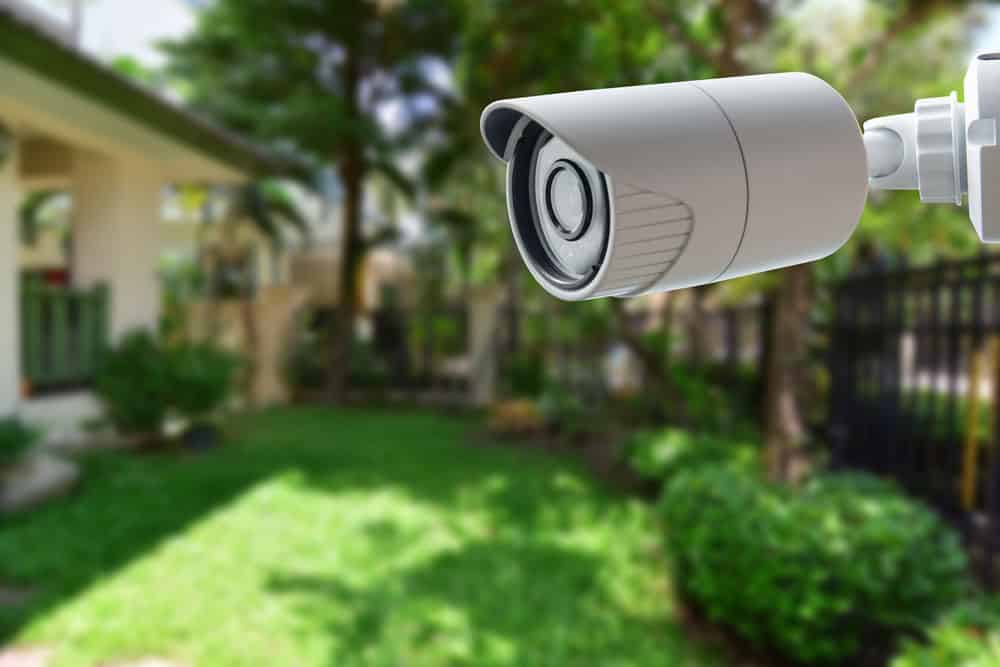 Outdoor camera
Number of Devices
If you wish to connect one to three devices, the basic plan costs $3 monthly. But if you go for more than 3 devices, you move from basic to Blink Plus. 
This Plus plan costs $10 monthly for all the devices you install. The best thing is that you do not incur any extra cost, no matter how many devices you use.
Monthly vs. Annual Plan
As you may already know, most subscription plans offer discounted prices when you buy annual plans compared to monthly ones. 
Blink subscription is no exception. It means you can save some money annually rather than monthly. 
For example, we established that you pay $3 per month per device for one to three devices. But when you go yearly, the price is just $30 per device. 
If you do the maths, you save $6 per device. In the same breath, the yearly fee for more than three devices is $100 instead of a monthly $10 per device.
 Again, if you calculate properly, you save $20, the same as two months' subscription fees.
Trial Period
For some of Blink's services, such as doorbells, and mini, outdoor, and indoor cameras, you get a 30-day PLus Plan free trial. 
During this period, you do not pay a dime: you just enjoy the service, which you can cancel if you wish. Note that some other cameras with an extended trial period exist.
Extended Warranty Coverage
Generally, you get one year warranty when you purchase any Blink device. But to get the extended warranty, you must subscribe to the Blink Plus plan.
 This extended warranty takes effect if you subscribe before the general warranty expires. Moreover, all this covering is at no extra cost or charges.
Types of Blink Camera Subscriptions
Blink Cameras opted for just two to make payments and subscriptions straightforward. 
Basic
The Basic plan is Blink's subscription for 1 to 3 devices. Apart from all the services non-subscribers enjoy, you also get motion detection video recording plus 60-day backup for unlimited videos. 
This feature makes it easy to retrieve the videos for reference or share them when necessary. 
You also get the chance to share videos from the app or store them in a permanent retrieval device like a hard disk. 
Additionally, this plan also takes photos, in addition to videos, to help monitor the scene properly.
 Moreover, using a mini camera on this plan gives you an extended live view. I.e., longer live feed with no interruptions.
Plus
As we already discussed, the difference between the Basic and the Plus plans is the number of devices attached. 
When you choose this plan, you can add any devices you want at no extra cost.
 Therefore, apart from the obvious advantage of being economical over the basic plan, there are two other benefits. 
First, you always get a 10% discount on any Blink device from Amazon. 
Secondly, we stated Plus plan has an extended warranty on any device registered for the plan before the standard warranty expires.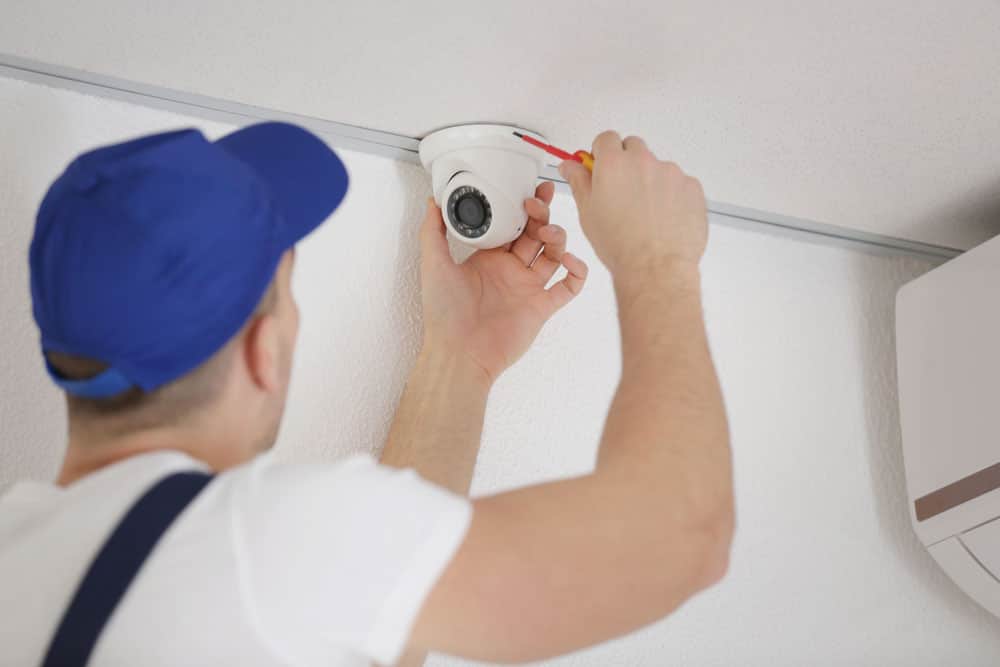 Security camera installation 
Benefit Of Blink Camera Subscription
While you can use the free plan with the companion app, a subscription beefs up security via the following benefits. 
Motion Activated Notifications
When the camera or the doorbell senses motion near the premises, it begins recording. Then it sends you a notification via the app so that you can take the necessary action.
Radio Video Access
As a subscriber, you can still retrieve the video immediately if you miss the notification live feed. You do not have to wait until you go to the storage backup. 
This functionality is vital for events that need immediate attention, such as package picking or children entering unauthorized areas.
Live Streaming
Suppose you are far from home and want to quickly check what is happening. If you are on the premium plan, you can easily access the live feed using the app.
 Additionally, you can talk to the person at home, depending on your device.
60-Day Video History
Unlike conventional cameras recording for 24 to 48 hours, Blink keeps a backup for 60 days. This benefit can be helpful, especially if you want to retrieve events that need evidence, such as crimes.
Video Sharing
When crimes happen in the neighborhood, the only way to catch perpetrators is to share their appearance widely. 
When you subscribe, the video-sharing functions help you share your videos with the community, police, and friends. It can help identify the face of the criminal.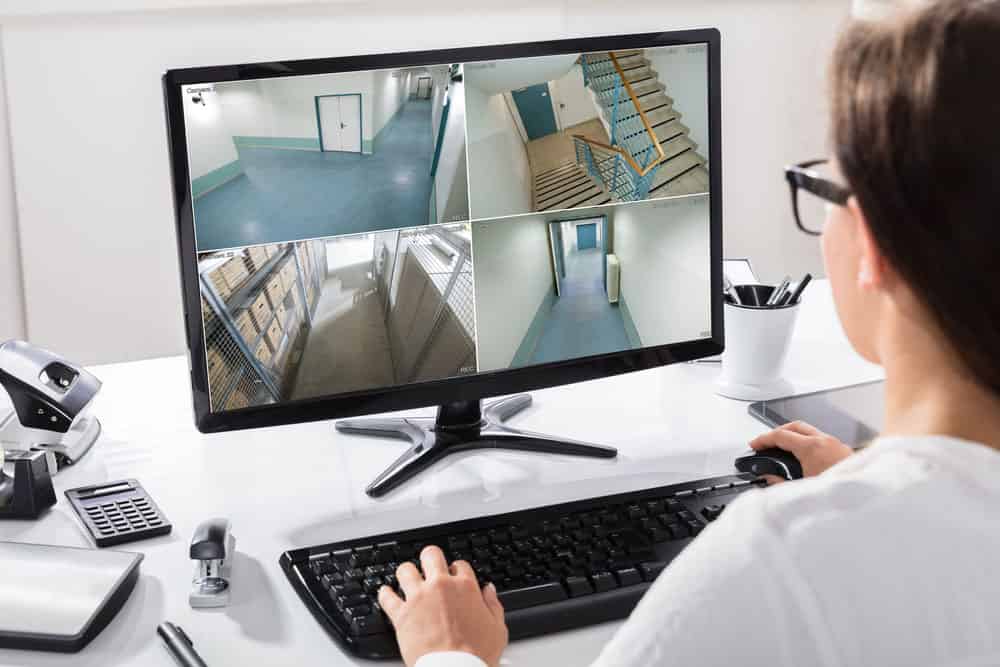 Monitoring CCT feed
Blink Product Discount
As we said earlier, you can get a 10% discount when subscribing to Blink Plus. 
You can use this to add devices to your system, considering no extra subscription cost, no matter how many devices.
Extended Warranty Coverage
Here you get a one-year warranty on all devices and an extended warranty when you subscribe to the Bling Plus plan. 
Moreover, the company covers your device so long as you are on this plan at no additional fee.
How to Purchase Blink Subscription Plan
Here are the steps to follow: 
Using your favorite browser, log into the Amazon page
Scroll to the Blink subscription plan page and choose your preferred subscription
Choose the gadget you want to link to your plan and proceed to the checkout button
Click the 'Place an order button to order
After that, your device is now covered. For the basic plan, just click attach the device.
How to Save Money on Blink Subscription
While Blink subscriptions are relatively affordable, there are still several ways to save money.
If you use up to three devices and need the $3 basic plan, pay it annually. You will save $6 per device at the end of the year.
When using more than three devices, go for the Plus plan and pay since there are no extra charges on additional devices.
Use the 10% discount to add devices, as seen below.
How Do I Use The 10% Discount?
As we discussed, amazon offers 10% off any Blink device you buy when Blink Plus subscription. To use this discount, go to your Blink app and link it to your Amazon account. 
Buy any Blink device, such as a camera, and subscribe to the Plus subscription. You can now use the discount to purchase any Blink device and build your system as you like.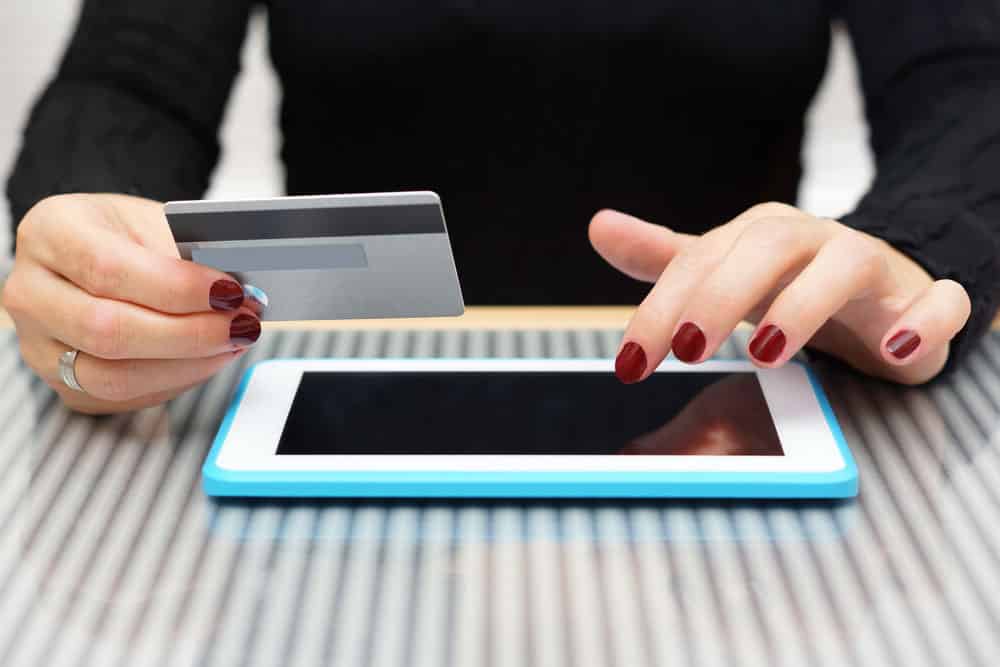 Subscribing to a service
FAQs
How many Ring devices can you have on one account?
Just like Blink, Ring also allows unlimited devices in one account. However, whereas Blink allows for local storage using the Sync module, ring storage is only cloud base.
 It means the more devices you can easily deplete your storage space, especially for low tie plans.
Do Blink cameras record all the time?
No, Blink cameras record only when triggered by motion. It, therefore, means in areas of high movement like cities, the cameras may record almost every time. 
Additionally, you can use Sync Module to turn recording on or off as you wish.
Does Blink work without Wi-Fi?
No, Blink cannot work without Wi-Fi. For it to record, store, and send you live video feeds, it requires an Internet connection.
Can I save Blink videos without a subscription?
No, you can not save videos without a subscription. Only trial and subscribed individuals can get this function. 
However, you will still receive a live feed when motion occurs. If you are attentive and fast, you can screen-record using your device.
What happens when the Blink free trial ends?
When the trial ends and you have not subscribed, Blink removes the Plus features, such as recording and storage. 
However, you can still access the stored records for up to 60 maximum, or your set time.
Conclusion
Now that you have all the details about the Blink subscription plan, you just need to visit their page.
 Use your Amazon account, and purchase the devices and plan you need. Doing so will ensure you beef up your security and that of your property and loved ones.