About Xplornet vs. Starlink Internet: High-speed internet has become necessary for internet enthusiasts such as gamers, movie streamers, and online workers. 
However, the problem arises when you live in rural areas where both traditional and modern internet infrastructure are scarce or nonexistent. 
Fortunately, Xplornet and Starlink can deliver high-speed internet in rural areas, ensuring you don't miss an episode of your favorite show. 
This article discusses the debate on Xplornet vs. Starlink to help you choose the most suitable internet service.
Table of Contents
Xplornet vs. Starlink: Overview
Xplornet is a telecommunication company that provides premium data and voice communication services in rural areas of Canada. 
The company began operations in Woodstock, New Brunswick, in 2004 as Barrett Enterprises. 
Over the years, it has rebranded severally from Barrett Enterprises to Xplornet Communications in 2011 and currently Xplore Inc. from 2022. 
Xplornet has partnered with or purchased many rival Internet companies to provide high-speed Internet in Canadian rural areas.
 For instance, it uses Viasat's VisSat-2 satellite to provide satellite internet to its users. 
Apart from satellite internet, it also provides fixed wireless internet service leveraging fiber, LTE, and WiMax wireless networks.
 In addition to the internet, the company also provides affordable home phone services with unlimited local calling. 
Moreover, Xplore plans to use Hughes network satellites to enhance its internet plans' coverage and speed.
Unlike Xplornet, Starlink is purely a satellite internet company that provides its services in over 60 countries across the globe. 
The service is a subsidiary of aerospace giant SpaceX found in the US. It launched its first constellation of 60 satellites in 2019 to provide high speed in rural and remote areas. 
Starlink has launched over 4000 satellites, with 12000 already approved by FCC. 
The company also aims to deploy up to 42000 satellites in the long run to provide internet where traditional internet infrastructure is unavailable.
 Compared to other satellite ISPs, which use Geostationary orbit satellites, Starlink uses LEO satellites to ensure high-speed internet. 
Apart from providing internet services globally, the company aims to provide premium phone call service shortly.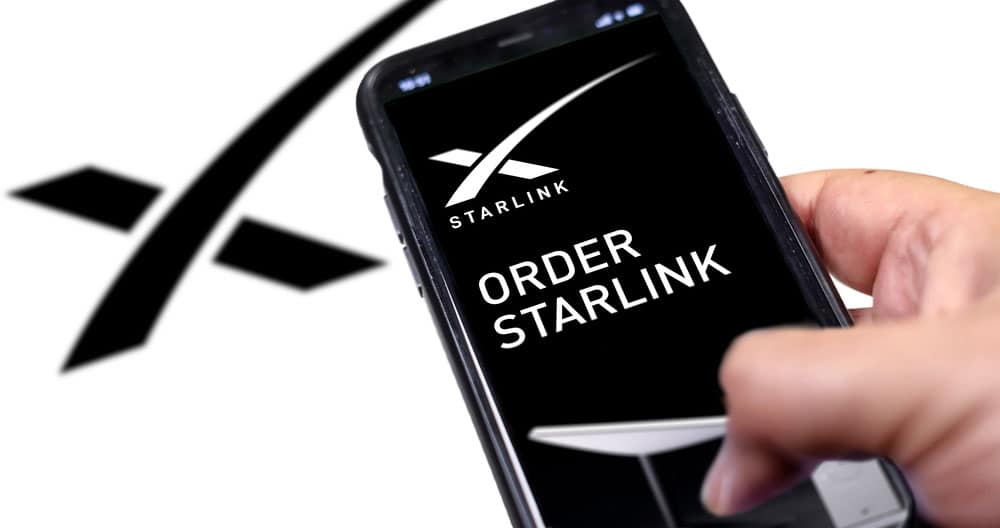 Starlink internet
Xplornet vs. Starlink: Coverage
As I said earlier, Xplornet focuses its services on the rural areas in Canada. Therefore, the internet service is unavailable in other countries. 
Currently, Xplornet offers fiber Internet service in seven Canadian provinces. It supplements this coverage with 5G, 4G, and satellite internet to ensure coverage in most rural regions.
 By 2025, the company plans to extend its fiber and 5G coverage in the remaining areas. 
Note that the offers and internet data plans you get depend on your residence.
 Additionally, you can check its coverage and Internet plan availability on its official website.
In contrast, Starlink has launched over 4000 satellites, which ensures coverage in about 60 countries.
 It began its Better Than Nothing phase in Canada in 2020 and was only available to areas within 43 and 53-degree latitudes. 
However, Starlink is now available in almost all Canadian areas and plans to avail its service soon in uncovered areas. 
Therefore, you can get this internet in British Columbia, Nova Scotia, Manitoba, and Ontario, while it may be unavailable in Brunswick. 
Also note that since Starlink prioritizes rural areas, it may be slow in several cities.
 Additionally, weather and ground station availability may limit its coverage. 
Like in Xplornet, you can visit their website to know if it's available in your region.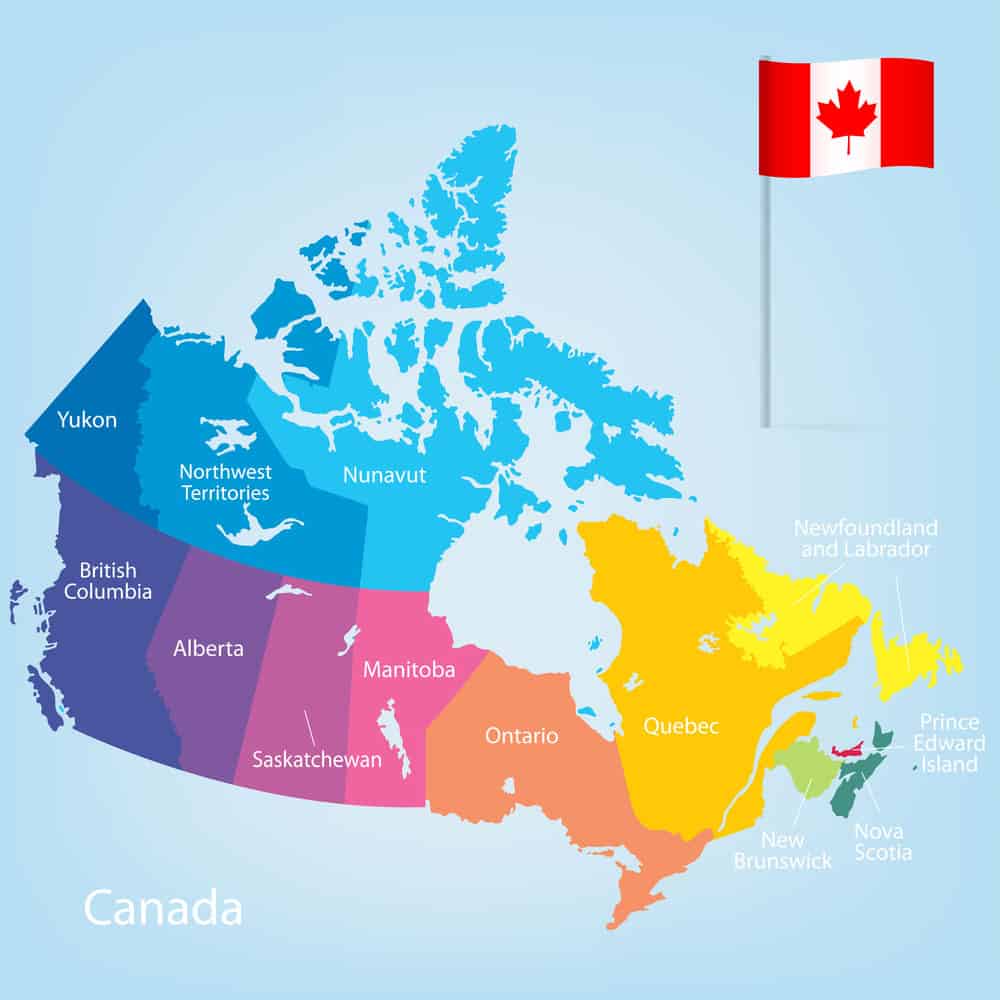 Canada map
Xplornet vs. Starlink: Internet speed and latency
We already established that Xplornet offers different types of internet. As such, its speed may vary depending on your location and the plan available. 
For example, its fiber and 5G Internet, which we said is in 7 provinces in Canada, comes with a 1Gbps speed.
 Its satellite internet, on the other hand, is limited to 25 Mbps for download and 1 Mbps for uploads. 
You may also get 50 Mbps speeds using its LTE/4G or the WiMAX wireless network. However, note that the company may reduce speed when you near your set data cap threshold.
 However, the fiber network offers 1-digit latency. Generally, the company advertises low latency of 25 to 60 ms, suitable for most household requirements.
On the other hand, Starlink advertises speeds of up to 220 Mbps for download and up to 25 Mbps for uploads. 
The company uses LEO satellites and phased array antennae technology to achieve this fate. 
While this speed is more than enough for most household tasks, it can fluctuate depending on the weather conditions.
 Additionally, this speed is more than many conventional satellites and DNS ISPs can provide. Regarding latency, Starlink also wins with 20 to 40 ms. 
However, this is way higher than Xplornet fiber latency and, hence, unsuitable for high-end video gaming.
 In both cases, you may experience low speeds in peak hours or when the weather is snowy or rainy.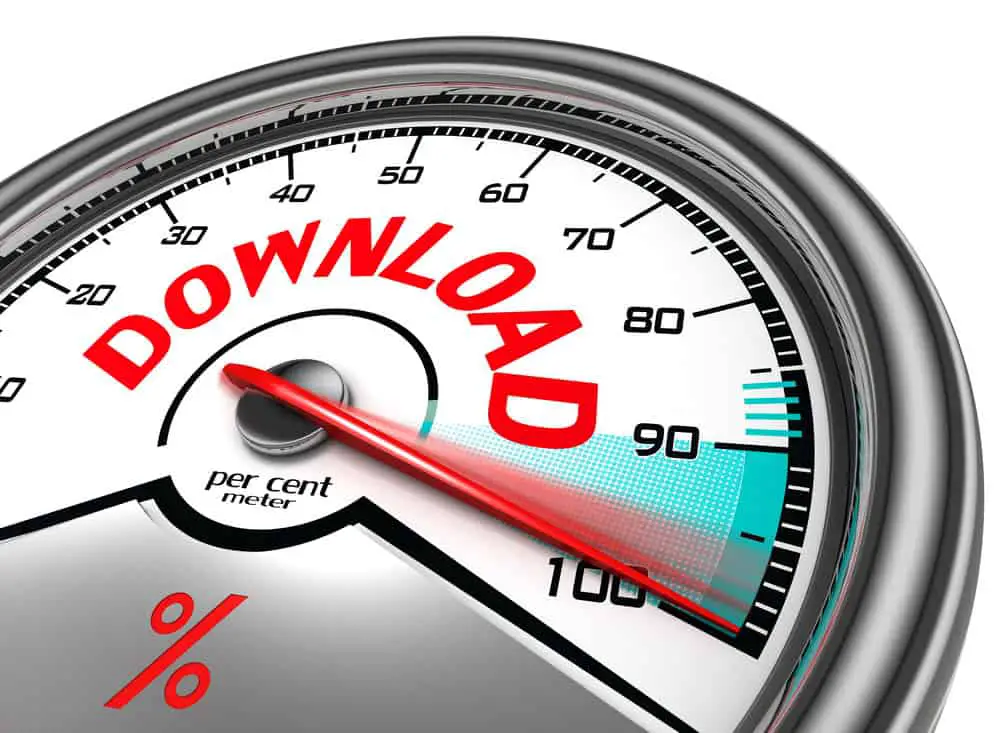 Internet download speed
Xplornet vs. Starlink: Internet Plans
Both services offer several intent plans to suit different customer requirements. In the case of Xplornet Internet, its most popular offers include:
LTE 25 Unlimited: With this plan, you get 25 Mbps for 50 CAD per month. The has no data cap, and it's more than enough for streaming, sending emails, and light gaming.
LTE 50 Unlimited: The LTE 50 comes with speeds of 50 Mbps for 60 CAD per month. The plan is unlimited with no data cap and can do most internet tasks.
Satellite 250: In this internet plan, you get 25 Mbps speed at a monthly price of 80 CAD for the first year, which rises to 110 CAD afterward. However, with this plan, you will experience speed throttling once you exceed 250 GB per month.
Satellite 350: Once you subscribe to this plan, you are entitled to 25 Mbps speed at a monthly cost of 80 CAD in the first year and 120 CAD afterward. In this plan, your monthly data cap is 350GB, after which you experience slow speeds.
While the above are the most popular plans, there are also other plans, such as fiber and 5G, although not widely available. Also, the plan you get depends on its availability in your residence; hence, you should check on the Xpornet website. These internet plans do not include installation and equipment costs, starting at about 50 CAD.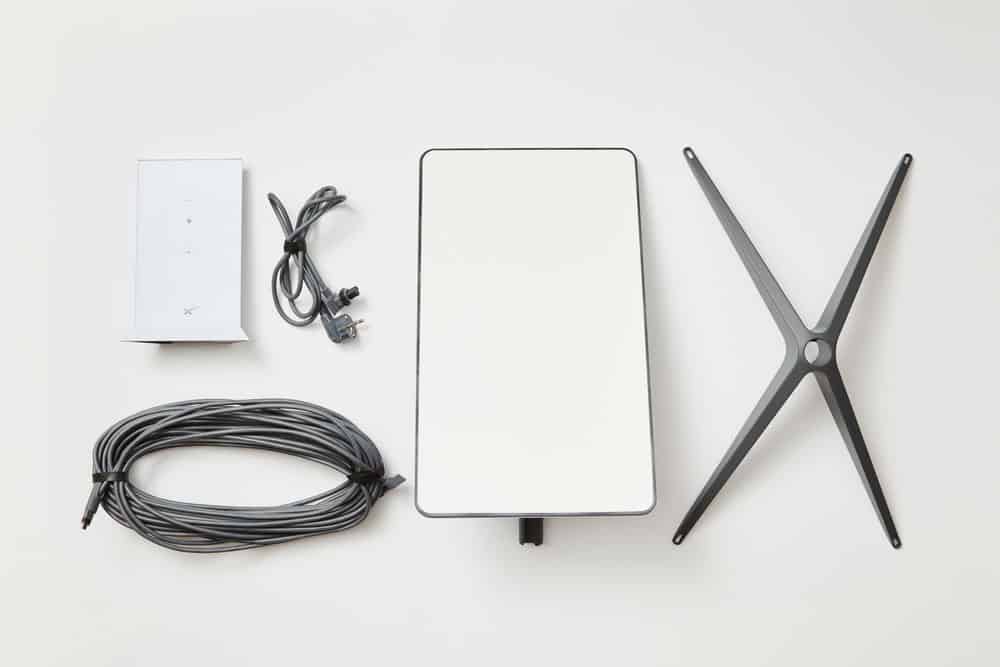 Starlink equipment
In comparison, the Starlink has the following plans.
Residential plan: Here, you get the standard household package at a monthly cost of 185 CAD and 790 CAD for equipment. The data plan here is unlimited. 
Roaming plan: The plan suits campers and nomads who use the internet on their RVs. It goes for the same equipment price as the residential plan, but you pay 198 CAD for regional and 264 CAD for global roaming. However, note that the regional roaming plan data cap of 1TB.
Business plan: Starlink offers a whopping 500 Mbps speed but comes at a price. The service suits business, maritime, and emergency response services. Here, you pay CAD3300 for equipment and 330CAD for 50GB, 1320CAD for 1TB, and 6600CAD for 5TB per month.
Aviation: Here, the equipment fee is the same as the business plan, but you pay a monthly subscription fee of CAD16280. 
Starlink plans feature a 30-day guarantee in which you can cancel and return the equipment and get a full refund.
Xplornet vs. Starlink: Installation
In most cases, Xplornet will require professional installation. For example, it's not easy to install its fiber receiver on your premises.
 As such, you must hire a professional for more than 50 CAD. Sometimes, the company or the dealer may send a skilled technician for installation help.
 You can also hire your own if you buy second-hand equipment.
Conversely, Starlink does not require professional installation. The package comes with a tripod, a dish, a router, and a cable.
 In addition, you get detailed installation instructions that are easy to follow. To install Starlink, you just need to place the dish in an open place with a clear sky view.
 Finally, connect the cable from the dish to the router, and you are done.
Xplornet vs. Starlink: Pros and Cons
| | | |
| --- | --- | --- |
| | Pros | Cons |
| Xplornet | Offers various services Comes with phone call services Affordable internet Has no waitlist | Expensive plans and equipment speed are affected by the weather No phone calls to customer care |
| Starlink | Global coverage Low latency High-speed internet Available in remote areas Easy to install With no data caps | Expensive plans and equipment speed is affected by the weather No phone calls to customer care |
Conclusion
Starlink outdoes Xplornet in various aspects, such as low latency, speed, and data cap elimination. 
In my view, Starlink is the best Internet for rural dwellers for the above advantage and ease of installation.
 However, it is very expensive, yet its latency may not be low enough for conferencing and gaming. 
Xplornet is also decent and affordable compared to Starlink. It comes with various plans to suit users with different budgets. 
Its fiber package is also faster than Starlink, although unavailable in all areas. 
Ultimately, your internet choice may depend on your budget, intended use, and package availability.